How Did Michigan Cities Get Their Names? Part 10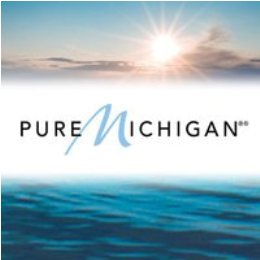 In our ongoing series of how cities in Michigan got their names, we've been able to share with you the history of cities from around our state. In case you missed them, here are
Part 1
,
Part 2
,
Part 3
,
Part 4
,
Part 5
,
Part 6
,
Part 7
,
Part 8
and
Part 9
.
Today, check out part ten, which shares the stories of how five more Michigan cities were named.
Charlotte
The area that would become Charlotte was owned by the U.S. Government until 1832, when George Barnes purchased the land. Barnes in turn sold the land to Edmond B. Bostwick, a land speculator from New York City three years later in 1835. Bostwick then sold a portion of the land to H.I. Lawrence, Townsend Harris and Francis Cochran. These four men can be credited for developing the village which they named after Bostwick's wife, Charlotte. Charlotte was incorporated as a village on October 10, 1863 and as a city on March 29, 1871. It was designated as the county seat when Eaton County was organized in 1837; however, due to a lack of population and buildings, county functions were conducted at Bellevue until 1840.
Sparta
The Sparta area was first settled in 1844, with the township formally organized in 1846. The first settler in what is now the village was Jonathan Nash in 1846. Calling the place Nashville, he built a sawmill on Lick Creek. Subsequently, he changed the name of the creek to Nash Creek. Seeing as there was already a Nashville in Michigan, the state legislature suggested Sparta. The village was platted in 1867 and incorporated in 1883.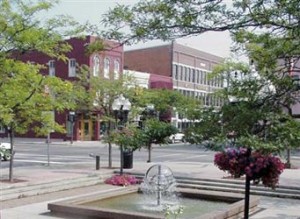 Alpena
Alpena County was first named "An-a-ma-kee," or "Thunder," in honor of an old Chippewa chief of the Thunder Bay band who had signed a treaty negotiated with Henry Schoolcraft in 1826. After studying the Indian legends around the word "An-a-ma-kee" (or Animikee), Henry Schoolcraft concluded that the name was not completely appropriate. Then he manufactured the name Alpena from "Al," an Indian syllable meaning the, and either "pinai," an Arabic word meaning "partridge," or "peanaisse," an old French word meaning "bird."
Frankfort
In 1855 a fellow by the name of Frank Martin built a home on the northern shores of the swamp delta of the Betsie River. But then big snowdrifts surrounded the house; so Frank built a wooden stockade around it to keep the snowdrifts away. His neighbors thought it looked like a fort, so when the neighbors referred to Martin's home they called it "Franks Fort". As time went on, you guessed it, it was shortened to Frankfort and the town had a name.
Clarkston
Linux Jacox from New York built the first house in Clarkston in 1830. He sold his claim to Butler Holcomb in 1831. In 1832, Holcomb built the second house and a sawmill on sections 20 and 21. The town was named for the Clark brothers, from New York. Jeremiah Clark, from Onondaga County, New York, came to Detroit in 1831, and in the autumn of 1832 located on section 7 in Independence Township where he built a log cabin. Among his three children were three boys, Edwin, Milton and Newton. Nelson W. Clark arrived in 1836 and became a prominent citizen in the township. In 1838, Holcomb sold his interests to the Clark brothers, who then built a grist mill. In 1842, the Clark brothers platted a tract of land on section 20 for a village and gave it the name Clarkston.