How Did Michigan Cities Get Their Names? Part 12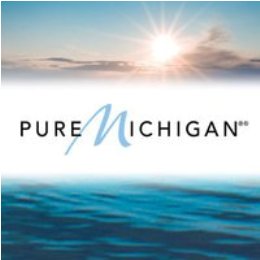 In our ongoing series of how cities in Michigan got their names, we've been able to share with you the history of cities from around our state. In case you missed them, here are Part 1, Part 2, Part 3, Part 4, Part 5, Part 6, Part 7, Part 8 , Part 9, Part 10 and Part 11.
Today, we share the stories of how five more Michigan cities were named in part 12.
Hillsdale
The village of Hillsdale was incorporated in 1847 and became a city in 1869. The geographical make-up of the Hillsdale area, which consists of hills and dales, influenced the name "Hillsdale". Though Hillsdale does not have any mountain to create dales, or valleys, it has heights that reach up to 1,250 feet above sea level, allowing dales to exist.
Fowlerville
Handy Township, the township in which Fowlerville is located, was surveyed by Sylvestor Sibley in 1825. Calvin Handy and his family were the first settlers to arrive in Handy Township on June 16, 1836. Later that year, Ralph Fowler from Livingston County, New York, moved to the northeast portion of Handy Township. Considered to be the first permanent resident of this area of Handy Township, the area was named Fowlerville. The village incorporated in 1871.
Reed City
Before its establishment, Reed City was first known as Tunshla and then Todd's Slashing. It was plotted in 1870 by Charles Higbe, Ozias Slosson, and Fredrick Todd who re-named the village Reed City, after J.M. Reed. While the land was named after Reed, the streets and avenues were named after the village's other incorporators.
Monroe
Monroe was first named Frenchtown in 1784. It was the third European settlement in the state of Michigan. In 1817, President James Monroe visited Frenchtown, causing the location to be renamed after the president in his honor. The newly named Monroe was then re-incorporated as a city in 1837.
St. Ignace
St. Ignace's
name is derived from the Roman Catholic missionaries who settled the area during the time of the French and British explorers and fur traders. The Jesuit missionaries christened the community in honor of the founder of the Society of Jesus, St. Ignatius Loyola, and named the city in his honor. Among these Jesuits priests were Fathers Marquette, Charlevoix, and Allouez, whose names may sound of other familiar Michigan cities.
Which cities would you like to see featured next? Share with us below!