How Did Michigan Cities Get Their Names? Part 8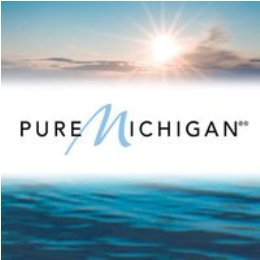 In our ongoing series of how cities in Michigan got their names, we've been able to share with you the history of cities from around our state. In case you missed them, here are
Part 1
,
Part 2
,
Part 3
,
Part 4
,
Part 5
,
Part 6
and
Part 7
. This week, check out part seven, which shares the stories of how five more Michigan cities were named.
Escanaba
As is the case with several cities in Michigan, Escanaba's name comes from Native American language. Escanaba is actually an Ojibwa (Chippewa) Indian word meaning "flat rock." The name stuck when European settlers arrived and began lumber operations there in the 1830s. The community was officially incorporated in 1863, when the Chicago and North Western Transportation Company built the first iron-ore dock on Lake Michigan.
Benton Harbor
Benton Harbor was founded on a swampy area bordered by the Paw Paw River, through which a canal was built, creating a harbor. It was originally called Brunson Harbor after Sterne Brunson, one of the city's founders. However, in 1865 the name was changed to Benton Harbor to honor Thomas Hart Benton, a Missouri Senator who helped Michigan achieve statehood. In 1869, Benton Harbor was organized as a village and in 1891 was incorporated as a city.
Hamtramck
Hamtramck's name has been a subject of confusion for several years, but it was actually named for Colonel John Francis Hamtramck. Col. Hamtramck was a French-Canadian soldier who fought for the Americans during the American War for Independence. He was at the surrender of Detroit from the British in 1796 and shortly afterwards built a home near the present entrance to the Belle Isle Bridge. When Wayne County was organized in the early 1900's the area was formally named.
Fenton
There aren't many cities in Michigan that can claim their names were the result of a night of cards like Fenton can. The city was originally called Dibbleville in honor of Clark Dibble, who first settled the area. However, in 1837 William M. Fenton (a lawyer and land speculator) and Robert LeRoy (a land speculator) played a game of cards in which LeRoy lost, with Fenton getting to change the name. The consolation prize of the game, given to Robert LeRoy, was putting his name to LeRoy Street, the main route through the city. The game didn't stop at one hand. The men continued on naming other streets, choosing names (like Adelaide and Elizabeth) in turn, according to the fall of the cards.
Omer
Michigan's self-proclaimed smallest city (it's actually 2
nd
smallest according to 2010 U.S. census data) was originally intended to be called "Homer" by its founders by George Gorie and George Carscallen, who set up a sawmill along the Rifle River in the mid-1860s. The town was first named Rifle River Mills, but Carscallen wanted to rename the town as Homer. However, he found a post office in another town with that name, so he simply dropped the leading H, producing the final name. Omer was incorporated as a city following the lumber boom of 1903.