Link Roundup - March 31, 2011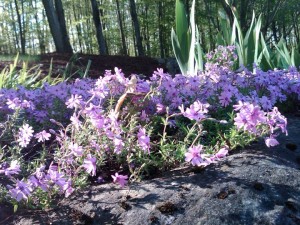 Another week has passed, and we are back with the weekly Link Roundup! Once again, we've pulled together a collection of Michigan events and stories submitted by our fans on Facebook and Twitter, along with some that we found on our own. The photo chosen this week was submitted to our Facebook page with the caption, "I can't wait for the weather to break." We think that everyone is feeling that excitement, and the picture gives us a glimpse of what is right around the corner.
Do you have items lying around that you think might actually be worth something? If so, The History Channel's
American Pickers
are
coming to Michigan
April 11 – 25
th
, and are looking for treasures. They are going to look at, and possibly buy the sign from the
Ypsi-Arbor Bowling Alley,
closing in May. They are willing to go anywhere in the state if the items interest them, and are particularly interested in purchasing motorcycles in the
Detroit
area.
If you are looking for something to do on May 15
th
, you should head over to
Grand Rapids
, where they are planning to film a city-wide
lip dub
of the song "American Pie" by Don McClean. The video will include wedding parties, marching bands, kayakers, police officers in a motorcade, and much more. If you don't want to participate, watching the filming should provide lots of entertainment. If you are unfamiliar with lib dubs,
here is a good example
of what a large-scale lip dub looks like, filmed last year at Grand Valley State University.
Some of you are starting to think about summer trips you can take with the whole family. Why not make these trips fun
and
educational? Consider tracing the steps of the Underground Railroad in Michigan. Through a tour with the Bay City Historical Society, you'll see some of the homes that participated in the Underground Railroad. And you'll definitely need to visit the Charles H. Wright Museum of African American History, to view their Underground Railroad exhibit.
Lastly, the
Detroit
Pistons are
retiring Dennis Rodman's jersey
during their game against the Bulls on April 1
st
. He has recently been named a finalist for induction to the Pro Basketball Hall of Fame, but some controversy surrounds that choice. What do you think? Should he be allowed in the Hall of Fame?