6 Ways To Take A Scenic Route To Fabulous Fall Color
Where's the best scenic route to catch the crimson color-action of Autumn in Pure Michigan? Truth: absolutely everywhere! But we happen to be partial to the seasonal splendor that can only be experienced when you Go Great Lakes Bay... like spending a day immersed in Mother Nature's bounty on a custom Johnny Panther Quest Adventure Trip, marveling aboard the majestic BaySail Appledore Tall Ships as cozy quilts and chili soothe your soul, pedaling the Great Lakes Bay Regional Rail Trail with the scent of fresh, fall foliage in the air - that's how you truly seize the day by taking the #PureMichigan #ScenicRoute - whether by boat, by bike, or by car!1. Completely Unique Trips
Why do people flock to
Johnny Panther Quests Color Tours by Boat
? Because there's literally nothing like it in the state (or anywhere else, for that matter)! Mother Nature is the conductor of this show, so no two Johnny Panther eco-tours are the same: this group witnessed a bald eagle, this outing included a mesmerizing sunset ...
Even the boat that brings folks to
Autumnal awesomeness
-shallow draft, custom-built boats-are unique, as is the tour guide
'Johnny Panther'
himself.
-
Fall Color Tours by Boat
: Customized 2- 3 hour excursions, mid-September through October
-
Pricing and boat-sizes vary
; multiple
offerings and options
2. Aboard Beauty
The Great Lakes Bay Region is home to
Bay Sail, and the Appledore IV
a.k.a. the majestic tall ship vessel and
magnificent scenic route to Fall colors in Pure Michigan
. Water-kissed viewing pleasure, epic surroundings, hot cider, chili, cornbread-it doesn't get better than this, folks!
-
Autumn Color Tour River Cruises
are 2-hour journeys,
available October 1 - 23, 2016
- Cost is: Students, $27, Adults, $37
- Along with the lovely colors, look for Bald Eagles and Snowy Egrets
3. Wonder Found in Waterways
Ike's Mobile Kayak Rentals
is the spot for on-your-own or guided kayak tours-and the scenic route of choice to maneuver your way through
gorgeous
during
Fall Color Paddle Tours.
-
Single kayak rates
differ from
tandem kayak rates
-
Group excursions, fishing outings and even overnight adventures
will surely enhance your viewing pleasure.
And if paddling doesn't sound like your kind of serenity, boarding
Bay City Boat Lines' Princess Wenonah and/or Islander
will bring the scenery to you with nary a finger lifted. Cruise through their
Calendar of Events
for
times, dates and prices
of Fall Color Boat Rides, and prepare to ride off into the sunset.
4. On A Bicycle Built For 'You'
Even if you're from halfway across the globe, surely the place to bike for Fall beauty is the
Great Lakes Bay Regional Rail Trail
.
A note before riding: The Great Lakes Bay Regional Rail Trail is magical in its own right
and
it was forged to connect these not-to-be-missed opportunities for beauty:
-
Bay County River Walk/RailTrail
: 17.5 miles through Bay City, including the Bay City State Recreation Area

-
Saginaw Valley Rail Trail
:
11 miles from St. Charles to Saginaw Township's Center Road Bridge Path

-
Pere Marquette Rail Trail
:
30 miles from Midland to Coleman, with a loop around Chippewa Nature Center
5. All Kinds of Fall Fun
With 1,200 acres and over 15 miles of trails,
Chippewa Nature Center
is both massive in size and opportunity to take the scenic route(s) and experience spectacular displays of the season.
- Hike and bike
the trails
; explore the
Ecosystem Gallery and Wildlife Viewing Area

- Gather at events from
Homestead Sunday in September
to
Autumn at the Wigwam in October
for all kinds of Fall fun, too.
6. 4-Wheel-Wowing
Roll down your window during this car ride, honey. You're in for quite a show while meandering along, driving through
Shiawassee National Wildlife Refuge
-yes, driving!
The newly-constructed, 6.5-mile
Wildlife Drive (Auto Tour Route)
has paved the way to a whole new joyride, and the
creatures to be spotted
and wondrous scenery await. This fall, this spot: oh yes!
Here's to enjoying every leaf crunch underfoot and crimson color by boat, bike, or from the passenger seat! Savor the #scenicroute when you #gogreatlakesbay, and enjoy every moment of Pure Michigan in all her Fall glory!
Meet The Blogger: Jen W. O'Deay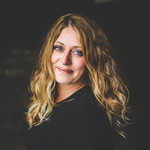 Jen is a freelance writer in Bridgeport, Mich. She specializes in writing that connects, delivered through feature articles, branded content and marketing copy. You can find Jen reading, always, camping with her family, or at: www.feelthesewords.com