9 Fun Ypsilanti Events for Your Summer Bucket List
Ypsilanti (pronounced ip-sill-an-tee) is a Pure Michigan city located between Ann Arbor and Detroit. The thriving arts community, local restaurants, and endless flow of craft beer
make the city authentic and unique. Summer is event season for this town, so check out this list, and tell us which Ypsilanti event you plan to attend this summer!
1) The Color Run | June 25
The Color Run races into Ypsilanti for its fifth year, drawing thousands of runners to this historic city. A piece of paradise can be found at this year's Color Run with tropical color zones, palm trees, and bubbles! Get ready for The Happiest 5K on the Planet.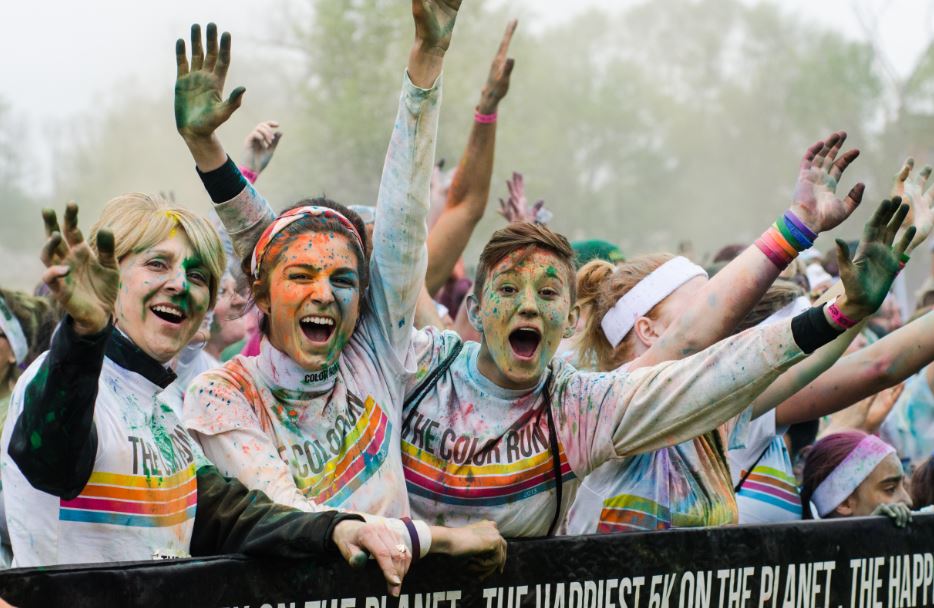 Photo Courtesy of Ypsi Real
2) Camaro Superfest | June 30 - July 2
The Chevrolet Camaro's original production was in 1966 and has been a coveted cruiser ever since. Celebrate this muscle car with hundreds of historic and modern Camaros. Be sure to visit the
Ypsilanti Automotive Heritage Museum
while you're in town and see famous cars built in Ypsilanti, including a Tucker automobile featured in a Hollywood movie.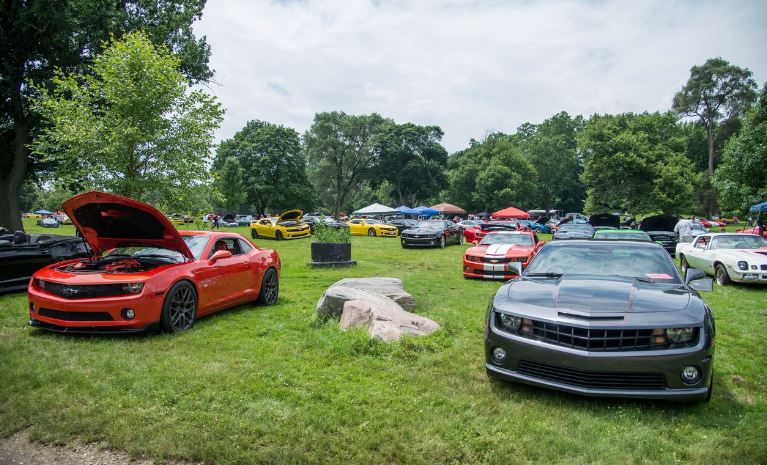 Photo Courtesy of Ypsi Real
3) Michigan ElvisFest | July 8 - 9
For the past 17 years, Elvis Tribute Artists have been swinging their hips and making audiences swoon at the Michigan ElvisFest. You can also hear the tunes of Frank Sinatra, Tom Jones and more at this celebration of oldies music. Experience the joy of hearing this music live in Riverside Park. Thank you, thank you very much.
4) Michigan Brewer's Guild Summer Beer Festival | July 22 - 23
Over 80 Michigan Brewers gather in Riverside Park for one of the state's largest celebrations of craft beer. Local breweries from Ypsilanti such as
Arbor Brewing Company
, Unity Vibration, and Ypsi Alehouse will be joining the mix.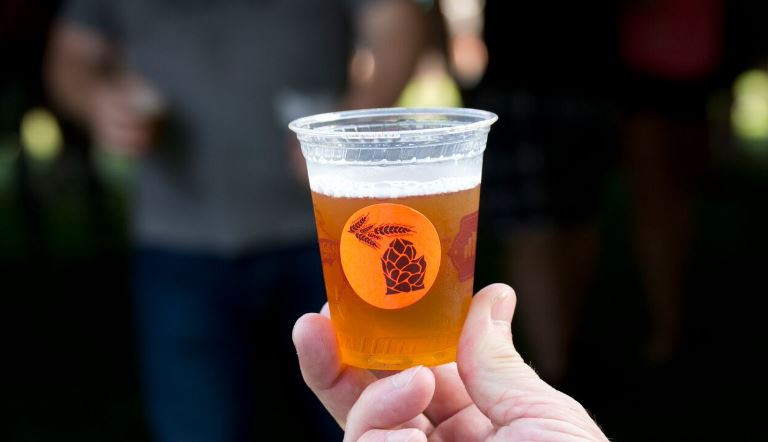 Photo Courtesy of Ypsi Real
5) Ton-Up Motorcycle and Music Festival | August 13
Old, new, and custom motorcycles line the streets of Depot Town every year for this exciting festival. Live music takes place throughout the event, so everyone is sure to be entertained.
6) Firetruck Muster | August 20
Modern and vintage firetrucks roll into Riverside Park for this free, family friendly extravaganza every year. Don't be shy at this event - ask the demonstrators to sound off a siren or blast a firehouse into the Huron River! This event is hosted by
The

Michigan Firehouse Museum
.
Open year-round, this expansive museum is housed in an 1898 firehouse.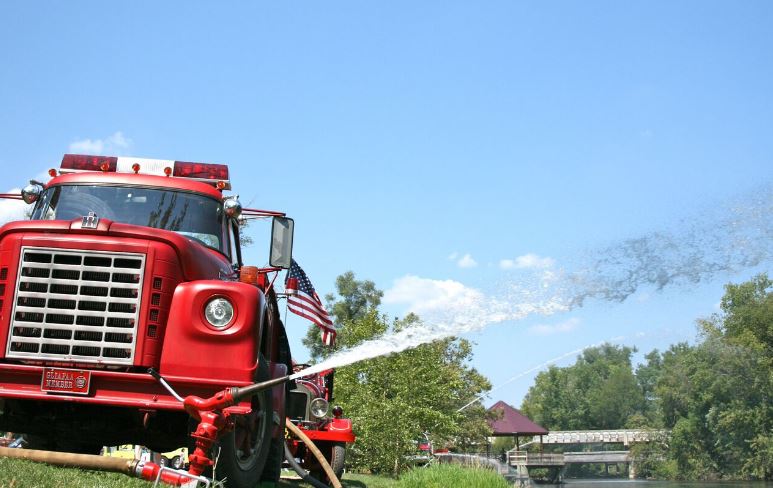 Photo Courtesy of Ypsi Real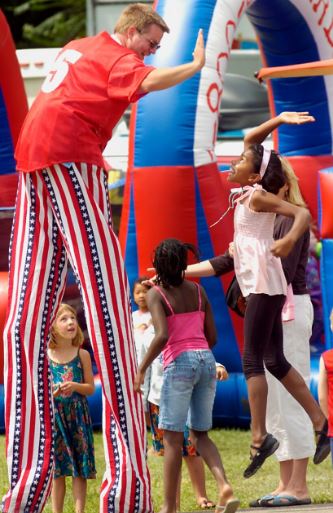 Photo Courtesy of Ypsi Real
7) DIYpsi Indie Art Fair | August 27 - 28
Artists from Ypsilanti and all over the region rally together twice a year for the DIYpsi (dip-see) Indie Art Fair. Makers and artists offer affordable, whimsical, and high quality goods at this two-day event. Support local artists and find unique gifts for yourself and others
8) Ypsilanti Heritage Festival | August 26 - 28
Live music, delicious food, and dozens of community organizations can be found at the Ypsilanti Heritage Festival. To commence the festival, hundreds of rubber ducks are spilled (and caught) in the Huron River for the annual Rubber Duck Race. Purchase a duck for $5 to enter the race to win amazing prizes!
9) Thunder Over Michigan | August 20 - 21
Ypsilanti is known for its contribution to aviation history at the Willow Run Bomber Plant – home to Rosie the Riveter. Hosted by the
Yankee Air Museum
, Thunder Over Michigan draws thousands of spectators every year to marvel one of the greatest "warbird" shows in America. Witness antique bomber jets, and state-of-the-art contemporary aircrafts fly and sometimes flip in the sky!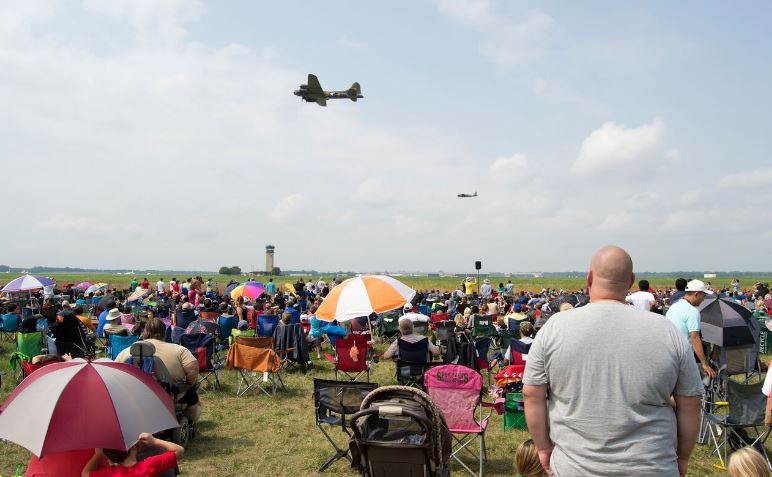 Photo Courtesy of Ypsi Real
Thanks for reading! For more information, follow Ypsi Real on

Facebook

, Twitter, and Instagram.