A Family Camping Trip to Black Lake
Regardless of what type of experience you're looking for, Michigan has no shortage of lakes and campgrounds to explore year-round. Today, guest blogger Philip Rudy tells us about his favorite family camping destination – Blake Lake State Forest Campground.
For a full listing of campgrounds across the state, visit michigan.org.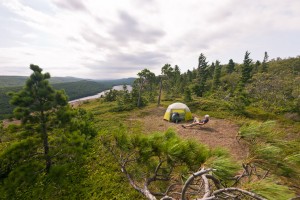 In my opinion, there are two types of camping in Michigan: There are the people that go to Higgins Lake with their RV and their TV and then there are people that pitch a tent out basically in the woods.
Not that there is anything wrong with the first type of camping - believe me, I have had my fair share of fun at
Higgins Lake
and it was a great time indeed. It is a great place to bring all of your friends for a fun, memorable weekend. There are a lot of people that come here from all over Michigan and you can meet tons of people from all over the state and make long lasting relationships.
Black Lake
is located in Cheboygan and Presque Isle counties right at the top of the Lower Peninsula, and most people will find themselves driving through it if they chance to go to the Upper Peninsula. At this 9-mile long lake, you will find one of the most enjoyable places there is to go camping on the face of this earth (at least, in my opinion). There are tons of great things about this campsite, but here are the top three reasons that I think make this campground one of the best to go to in Michigan.
The Perfect Family Vacation
This place is somewhat secluded in the woods and for this reason there is a little bit more seclusion and more privacy - allowing you to have the perfect time with your family. It feels like you are a little bit more in the woods and you just get the "roughing it" feel.
This allows you to have large campfires, have the family dog around, cook whatever it was that you caught fishing that day, mess around with slingshots in the background and basically all sorts of things you wouldn't be able to do at your typical campground in Michigan. It's a great time to just sit around the campfire, come up with different recipes that make absolutely no sense until you eat them and talk about stories until the late hours of the night.
The Lake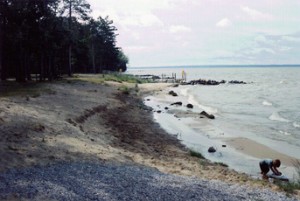 The lake is absolutely gorgeous. It goes out for about 100 yards or more of crystal clear, waist deep water. And for how north this lake is, it really never gets too cold in the winter time. The beach is nice and sandy and it isn't one of those lakes where you are walking on rocks 90% of the time. It is gentle on the feet, and once again a great place for lots of family fun.
The Fishing
If you are an angler, or if you are interested in going
fishing in Michigan
for the first time, then Black Lake offers the perfect spot to go fishing. The lake is filled with all different types of bass, pan fish, pike, walleye, and even sturgeon. There are boat rental docks all over the place up and down the shore, and you can get on a boat at a decent price any time of the week during the summer months.
There are also great fishing areas all around the Black Lake Area like Kleber Pond, which is great for fishing off the shoreline over lily pads.
I went to Black Lake many summers of my life in my childhood because my father would take my brother and I out there with our friends for a fun family vacation. I encourage others who enjoy camping and are looking for a more "roughing it" feel to go out and try it as well.
Philip Rudy is the owner of Michigan Wine Trail
. He also helps run and maintain Spartan Hall of Fame Café
as part of his day job. In his spare time he enjoys blogging and owns a plethora of online websites.