The Farmers' Almanac is predicting that Michigan will be a snowy, winter wonderland this year, and we can't wait to show everyone how much fun a Pure Michigan winter is. Michigan is home to more than 4,000 miles of snowmobile trails, 3,000 miles of cross country ski trails, beautiful terrain for snowshoeing and much more. We are the birthplace of snowboarding and organized skiing, ranking second in the nation for number of ski areas.
Today, we launched the Pure Michigan winter video series to showcase the variety of attractions and activities that make the winter months a great time to visit. From sweeping views of Michigan's sparkling winter landscape to extreme sports in motion, the series will feature a total of 13 videos released over the course of the next two months.
Whether you are an outdoor enthusiast, a thrill seeker, looking for a family getaway or anywhere in between, check out the adventures a Michigan winter has to offer in our new Michigan winter adventure video series.
To help kick off our series, we asked Dave Lorenz, Manager of Public and Industry Relations for Travel Michigan and our go-to guy for Michigan destinations, to explain what he loves about the winter months in our state.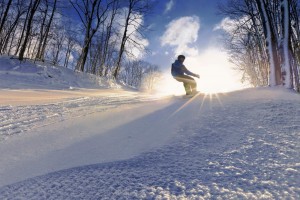 One of the great things about Michigan, as a travel destination and as a place to live, is that we get to enjoy four very distinctly different seasons. Sometimes it seems, all on the same day. Most people think of Michigan as the place to experience "America's perfect summer". For me, the best time to enjoy the splendor of this beautiful place is during the winter months.
When I admit this to others, most people start to cringe just a bit. But, it's true. I'm that guy who can't wait to pull out the snow shovel, stack the wood-pile high and unpack the ski gear. For me, winter in Michigan is a magical time, especially if you get out there and enjoy it. Here's a short list of some of my favorite winter-time activities. If you haven't tried them before, give them a try. You'll be glad you did.
Skiing, downhill and cross country
I was 25 years old when I learned to ski. I had always thought that skiing was for "real athletes" so it was a real surprise to learn that skiing is just controlled falling, so to speak. Friends taught me to ski but if you want expert advice, several of our ski operators throughout the state offer
lessons
for people of all ages.
Snowmobiling
There are so many fantastic places to
snowmobile in Michigan
. We have hundreds of miles of groomed trails and several sled rental operators and guides. My favorite experience was when a guide showed me how to cross a section of Lake Superior ice to get to Grand Island, in Munising. I was joined by a travel writer from the south who had never even seen snow before. He later told me it was one of the best experiences of his life.
Ice climbing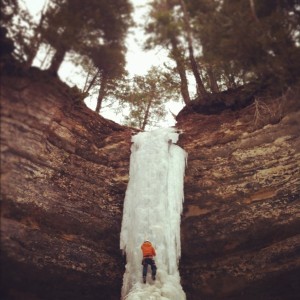 The UP is one of the best places in the world to ice climb. It's the home of
Michigan Ice Fest
, a national ice climbing festival, and for good reason. There are several waterfalls in the Pictured Rocks region for example that freeze up and build walls of ice that are perfect for climbing. The folks at
Downwind Sports
in Marquette showed me that climbing ice is like climbing a ladder, although it proved to be about a thousand times more difficult. After you figure out the basic balance issues, most people will love this.
Some of my other favorite winter activities include snowshoeing, dog sledding and hiking our snow covered trails. But, one of the best things about it all, is that at the end of your winter adventure you can come back to a cozy cottage, world-class resort or great restaurant and take in the beautiful scenery from the indoors. A Michigan winter truly offers something for everyone to enjoy.
Cross your fingers for plenty of snow and we can't wait to hear about your Michigan winter adventures.
Check out the kickoff video for the new Michigan winter adventure series below, and let us know what you're looking forward to this winter in Michigan!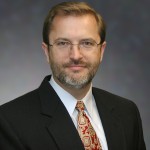 David Lorenz is the Manager of Public and Industry Relations for Travel Michigan. He oversees Travel Michigan's public relations activities. He also manages Travel Michigan's efforts in the areas of international marketing, packaged travel, conventions and meetings, industry relations, golf and sports-event promotion.
Prior to coming to Travel Michigan in October 2002, Mr. Lorenz was the Manager, Partnerships and Promotions, for Meijer, Inc. where he was responsible for the facilitation of collaborative marketing programs with key consumer goods manufacturers.
David Lorenz attended Western Michigan University. He lives in Norton Shores with his wife, Roberta, and son, Tyler.