Cottage Life in Ludington
Thank you to today's guest blogger, JillAnn Norcross for sharing her love of cottage living "up north," and a very important list of must-bring staples on any cottage vacation.
You can tell when you're getting closer to the Lake, and getting further north – whether you're the one driving or curled up in the back seat watching the trees and fields change through the window. You might pass a fruit orchard or two, instead of cow pastures or corn fields. The trees turn into pines and airy aspens. The air gets that moist, sandy, windswept smell that helps you to picture the dunes in your mind.
I've made the trek every year of my life. Observing from a nest of books and pillows in the back seat-surrounded by the coolers and linens every family brings for a week up at "the Lake"- I used to memorize the changes as way of marking how close we were getting to freedom. Nowadays, it's from the drivers' seat, next to my husband, and doing my best to not speed in my excitement to arrive. My family has been coming to
Ludington
since my grandfather was young, and though we are now lucky enough to have a
small cottage of our own
on the shores of
Hamlin Lake
, my family has rented cottages in
Ludington
for generations.
There's no place I'd rather be in August (or anytime, really) than at our traditional spot on the sand dunes with my bottom in a chair, my feet in the sand, and a cold drink in my hand, while looking out at the boats and waves. We wait all year for this! We spend our days in the sun on the water, our evenings at big family cookouts, and our nights around campfires or tables playing games.
In
Ludington
, there are river floats, kayaking, trips to the state park, sailing, hikes out to the light houses, jet skis to rent, fantastic fishing, great vistas, and the best sunsets I've ever seen. And that's only on the Lake! Downtown, there's a collection of restaurants, breweries, miniature golf courses & arcades, the coast guard & marina, shopping, and in my staunch opinion, the best ice cream parlor in the state. If you haven't been to the
House of Flavors
, it's worth a trip.
Like most of the towns on the coast and up north in this beautiful state, business in
Ludington
is strongly seasonal – and summer is a high-traffic time. However, out on Hamlin Lake, or down at the
Ludington State Park
, it's not at all hard to have your quiet retreat. The best of both worlds is available to you at nearly every town that is spotted along any of our lakeshores.
I prefer renting a cottage to a motel or even a bed and breakfast, just for the autonomy of it. The key to finding a good renting location, as a first timer, is to check it out in person. Head up to the area you're interested in for a weekend or a day trip; and take the time to scope out prospective cottages or resorts.
Recommendations from a trusted friend are highly valuable, or internet research (
Pure Michigan
actually has a wonderfully complete site for
researching places to rent
from every region) works as well.
No matter which city, Lake, ski resort, or campground you pick; if you're renting a cottage – there are a few staples:


Linens & towels: many owners provide the beds and pillows, and often blankets, but you're on your own for sheets & pillow cases. The same goes for outfitting the bathroom – unless you want to use a sandy beach towel when finishing a shower!


Coolers: a big one with all the fridge necessities (condiments, meats, milk, bread, etc), and a smaller one to take with you to the beach for beverages.


Beach gear (during warm weather): simple is better! A chair or two, perhaps an umbrella or blanket, and several towels. Don't forget bug spray, sunscreen and (inevitably) aloe.


Clothes: I do not care if the weatherman says that it will be 90 degrees hotter than the Sahara. In Michigan, the nights get cool. Bring a pair of jeans, a sweatshirt, and some tennis shoes; pack some layers and a rain jacket. In twenty-five years, there wasn't a week I where I wasn't thankful I'd brought them.


Basic kitchen/clean up gear: ask what kind of gear is made available to you in the cottage. Some provide a full set of pots & pans, others only the oven. Of course, there is always eating out as an option! Remember, there's no maid service in a cottage. A pack of Clorox wipes and some paper towels make all the difference.


Books for beach reading and board games: I highly recommend!



I don't mean to only emphasize the benefits of a summer getaway either. I have enjoyed escaping to a cottage year round, and it is an unmatched experience for cross-country skiing, snow shoeing, snowmobiling, ice fishing, or tubing down the icy dunes in the winter. Now there's a sport best saved for the most adventurous!
No matter the season or the reason, the experience you get from renting your own cottage in Michigan will be completely unique to you and absolutely unforgettable.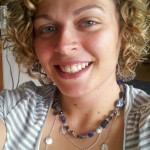 JillAnn Norcross is a born & bred Michigan girl - and proud of it! She grew up in a small town near East Lansing, then moved to Grand Rapids, and loves every second. If you would like to contact Jill, you can email her, or send her a message via Twitter @JillABeaN25
Related Posts:




Traveling on the S.S. Badger