Five Items to Cross Off Your Ludington Beach Day Checklist
The beaches of Ludington are no stranger to summer fun! Today, guest blogger Brandy Henderson reminds us to cross these five items off your beach day checklist to make your Pure Ludington getaway complete.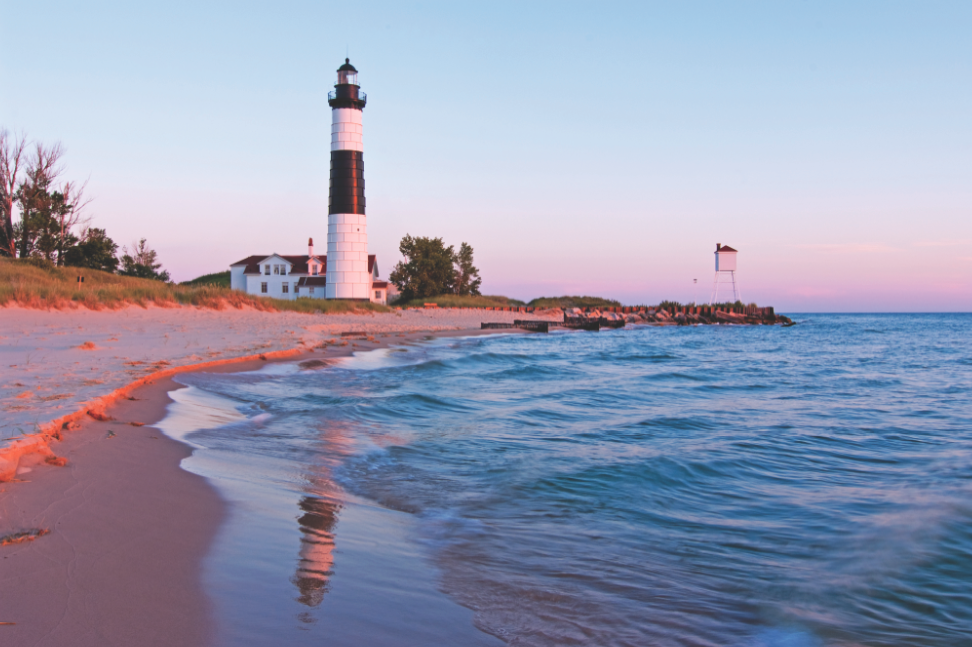 Photo by Todd Reed
1. Find the perfect beach for the occasion
With 28 miles of sandy shoreline, you are sure to find the perfect place to drop your beach towel in Pure
Ludington
. Known for beautiful, sugar-sand beaches along Lake Michigan,
Ludington
is home to
award winning beaches
with lots of amenities, dog friendly beaches where your furry friends can take a dip and secluded natural shoreline for a more private setting.
Ludington's
beaches have something for everyone.
Most notably, the public beach at Stearns Park has been the recipient of numerous awards over the years. Recently, USA Today named Stearns Park Beach one of the
Top 51 Great American Beaches,
representing the #1 beach in Michigan. With well-maintained facilities, groomed sugar-sands, beautiful views of the North Breakwater Lighthouse overlooking Lake Michigan and close proximity to the quaint downtown, this is truly a beach to be experienced.
2. Watch or ride the SS Badger
Photo by Todd Reed
Stearns Park Beach
is also a great place to catch the historic carferry, SS Badger, setting sail across Lake Michigan. This historic ship is the last coal-powered steam ship operating in North America. The 4 hour trip across Lake Michigan aboard the SS Badger can be filled by enjoying the movie theater, enjoying a drink on the bow, watching the kids play in the arcade or just relaxing in the lounge playing games. The Badger operates between
Ludington
and Manitowoc, WI daily between May and October. Reconnect and relax on the SS Badger!
3. Enjoy A Michigan Craft Brew
Jamesport Brewing Company
and
The Mitten Bar
in downtown
Ludington
both serve up some great craft beers, as well as some great food. Jamesport Brewing Company is a micro-brewery and at any time you can try any one of their dozen brews. Jamesport is also a great place to catch the sunset or SS Badger making its way home on their outdoor deck.
The Mitten Bar is quickly becoming a "must stop" destination for Michigan beer lovers. The Mitten Bar has created a destination and culture that celebrates craft beer as well as artisan wine and fine spirits from all around Michigan, right here in downtown
Ludington
. This quaint little bar serves up 13 taps of Michigan craft beer in addition to Michigan-made wine and liquor.
4. Cool off with an ice cream cone at House of Flavors
Photo by Todd Reed
It isn't a stop to
Ludington
, without a stop at
House of Flavors.
This 50's style diner serves up breakfast all day long and have more than 30 flavors of ice cream to fit your fancy. A popular tradition for locals and visitors is to grab an ice cream cone from House of Flavors and walk to the beach or Waterfront Sculpture Park to enjoy one of
Ludington's
breathtaking sunsets.
5. Reconnect with Nature at the Ludington State Park
One of Michigan's most popular state parks, the
Ludington State Park
, is comprised of nearly 5,300 acres of scenic sand dunes, marshlands and forests. This beautiful retreat is one of the best places to camp. It is situated between Hamlin Lake and Lake Michigan with several miles of shoreline and beaches on both bodies of water. In addition to several miles of hiking and biking trails you can enjoy, visitors can also take a short hike to the Big Sable Lighthouse. Your stay at the Ludintgton State Park will be filled with lots of adventures!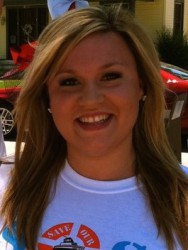 Brandy Henderson is the Executive Director of the Ludington Area Convention & Visitors Bureau. She is a lifelong resident of Ludington and a Michigan enthusiast.