Four Reasons to Love Springtime at Sleeping Bear Dunes
Sleeping Bear Dunes National Lakeshore in Empire, Michigan is a wonderful place to visit year-round. Today, photographer Neil Weaver tells us what makes Good Morning America's choice of "The Most Beautiful Place in America" special in the springtime.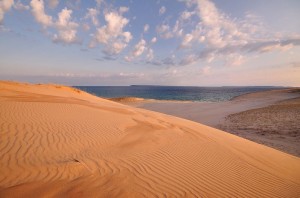 Now that the cold days of winter have surrendered to the warmth of spring, the landscape around us is brand new again. The blooms and blossoms give us vibrant colors that we've been missing since last autumn. As a nature and landscape photographer one of my favorite places to photograph this time of year is
Sleeping Bear Dunes National Lakeshore
.
The Setting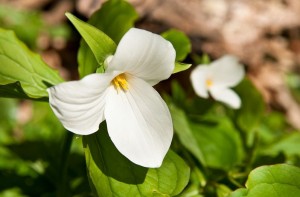 Spring is an excellent season to visit. The wildflowers are out, the climate is comfortable and the park is peaceful. Upon arrival the first thing you will notice is that this park is not simply sand dunes but a diverse group of forests, streams, inland lakes, beaches, historic buildings, and hiking trails.
The Beaches
The beaches within the park make for excellent photography subjects. Whether you visit Platte River Point with its river winding out into Lake Michigan, Esch Beach with the towering
Empire Bluffs
in view, or Good Harbor Bay with its deep aqua-blue water, it is worth your while to take the time to see each one. These are just a few of the beautiful beaches you can explore as each one along this 35 mile stretch of lakeshore is pleasantly unique.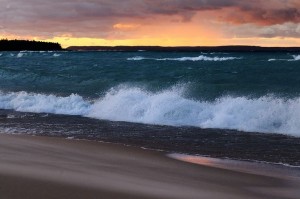 The Views
For panoramic views of the area's unique landscape, I like to stop at the park's scenic overlooks as I take a ride around
Pierce Stocking Drive
. This seven-mile driving loop is full of stunning views of the dunes, Lake Michigan, and nearby
Glen Lake
. The park also has some short hikes that lead to breathtaking lookouts at Alligator Hill, Empire Bluff, and Pyramid Point. I guarantee that after getting a glimpse of the scenery from these spots you won't want to leave!
The Trails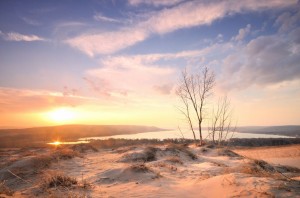 When I want the full experience of the Sleeping Bear Dunes I take a walk along one of the park's many hiking trails, which vary in length and difficulty. To photograph the large expanse of wind-sculpted dunes I enjoy walking the Dunes Trail. This path winds up and down through sandy terrain past dune grasses, juniper, thistles and bearberries. The highlight of the hike is passing through the Ghost Forest, an old grove of sun-bleached trees that have been overtaken by the shifting sand. When standing among them you'll feel like you're in another world.
The park's features mentioned above only scratch the surface of the Sleeping Bear Dunes National Lakeshore - a lifetime could be spent exploring and enjoying every corner of the park, realistically. The best part is knowing that at the end of your stay you will leave with some great photos and a lot of good memories.
To see more photos of the Sleeping Bear Dunes visit Neil's
website
and
Facebook fan page
.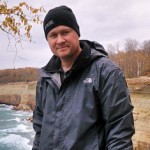 Neil Weaver is a landscape photographer and proud Michigander. He travels throughout Michigan photographing the state's beaches, lighthouses and parks.
Will you be making a visit to Sleeping Bear Dunes National Lakeshore this season? Share with us below!