Home Is Where the Heart Is
Longtime Michigan resident,
Maria Almaguer, describes her homesickness after recently moving out of state in another touching guest blog post. Read her story, and those just like it, here on Pure Michigan Connect!

I now believe that a place gets imprinted on your psyche after so many years. All my life (I'm 42), I've lived in Michigan; born in
Detroit
, raised in
Allen Park
and
Rochester Hills
.
During college, I lived in
Ann Arbor
; then, after I got married, we lived in
Royal Oak
, Detroit, and then back to Royal Oak. While in Royal Oak, we attended many local events including the now-defunct Detroit Cityfest, the
Clay & Glass Show
, and the world's biggest garage sale. And on Saturdays, we got our produce at the
Farmers Market
.
My favorite vacation spots have mostly been on the west side of the state: South Haven,
Ludington
, and
Manistee
; the sandy beaches there are amazing! We have friends in
Petoskey
so we also love that area but I find the drive easier to the west. My husband has fallen in love with the
Porcupine Mountains
in Ontonagon in the Upper Peninsula, where he has taken several vacations.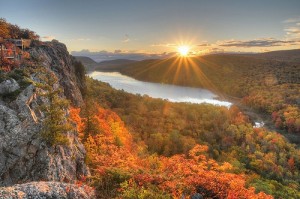 So here we are, but I find that I am missing Michigan like crazy, like I never thought
I would. I miss all of our parks (we're big nature lovers)--they're free here, but you get what you pay for: some unkempt trails, absent park staff, and dirty restrooms. I miss the big water and all of the
lakes that were so close by. When we drove two hours to
Presque Isle
State Park to see Lake Erie, I cried when I saw it.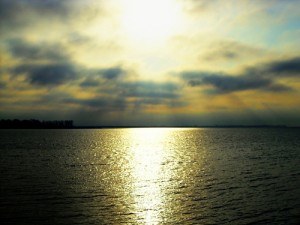 But I do know that I will return someday. Sometimes it takes leaving a place to appreciate just how much it means to you. Every time I even see the word "Michigan" anywhere, or when someone tells me they are going to northern Michigan for a vacation, I feel homesick. When we visit, a big part of me just wants to move right back.
I realize that a large part of what I miss is the comfort and familiarity, but that's what Michigan will always mean to me. It's home!
Love you, Michigan; I'll be back!
Maria Almaguer is a nature-loving vegan and public librarian who has never lived anywhere else except Michigan her entire life until this past summer (& misses it terribly). She writes a food blog, Chocolate Onion.