Spring has been slow to come, and swimming in our Great Lakes at this time of year is certainly not for the faint of heart; but standing on the beach and taking in some of the gorgeous scenery can be done almost year-round. Guest Blogger John McCormick took an opportunity to do just that, and has shared a little of his beautiful lighthouse photography with us.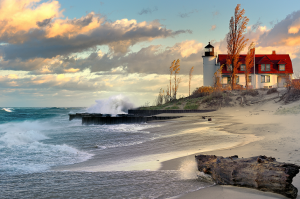 Some landscape photographers say Michigan has a lack of scenery. What they're missing is a wilderness that stretches along miles of Great Lakes coastline. Nowhere in the United States will you find an area that more reflects the dramatic seasonal changes, beautiful winters, colorful autumns and blooming springs. It is a continually changing landscape.

With over 100 lighthouses, historic buildings and an ancient mountain range, Michigan offers more than any photographer could wish for. A weekend gives you a glimpse and a week a good look, but it takes years to see the majority of what Michigan has to offer.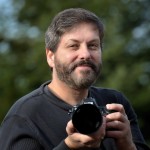 John McCormick is a Michigan landscape photographer from Edmore. You can find more of his work at Michigan Nut Photography or his Flickr Page.