Lighting the way for Pure Michigan
Pure Michigan is proud to publish the first of our guest bloggers. If you'd like to contribute, visit our guest blogger info page for details.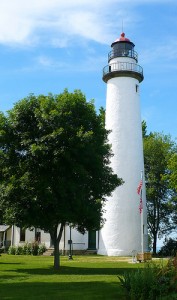 I do love to travel! That's why I'm happy for the opportunity to share something on the Pure Michigan Travel Blog. A few years ago, I did a lot of traveling, and saw a lot of things I may never see again. I didn't take any exotic trips, or even go abroad. Canada was the only foreign country I visited during those "travel days" as I call them. Mostly, we stayed in the mid-west, and did a lot of touring in my own state of Michigan. Shortly before those trips started, I fell in love with lighthouses. That had everything to do with the start of traveling to lighthouses. Fort Gratiot Lighthouse in Port Huron, MI was the first one I climbed. Michigan has about 116 lighthouses, although I thought there were more. I've seen most of them in my state, plus I've traveled to California and Canada to see a few there. Ohio, New York, Indiana, and Illinois have lighthouses that share our Great Lakes' borders. I've seen most of them!

Some of the lighthouses are not in commission anymore, but most are. Many lighthouses in the United States today are run by the Coast Guard . These majestic lights have great histories, and some are haunted! Believe that or not. I do because I learned about one of them through experience! But, that's another story. Just imagine what it would be like to live in a lighthouse on an island during the harsh winters the Great Lakes are known for.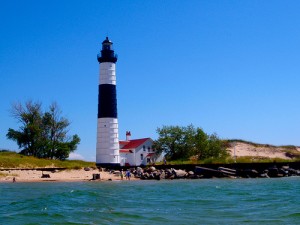 There are more and more lighthouses being preserved, and some restored lights become Bed and Breakfasts. It would be so much fun to stay overnight in one. Some lighthouses allow volunteers to stay for a week, and run the gift shops and give tours of the light. The Big Sable Point Lighthouse is one of those. When I visited, I thought it was so tall and beautiful, and I could imagine staying there for a week, a month, a summer! After visiting hours the whole beach belongs to you! I think this would be a wonderful experience, and I would love to do this!

Once, I camped right beside the Point Aux Barques Lighthouse which is 10 miles east of Port Austin, Michigan. All night long you could see the light beam shining in all its glory, and to think it operates throughout the shipping season on the Great Lakes. Each lighthouse on the Great Lakes has its own individual flash or blink. Getting up in the morning and seeing it standing in the fog is a sight I will always remember and yearn to see again. Point Aux Barques is another of Michigan's lighthouses with a haunted history. Some wives became keepers after the death of their light keeper husbands.

I'm totally captivated by lighthouse stories and information about the keepers! Have you ever stayed overnight at a Lighthouse Bed and Breakfast? Have you volunteered at one? I'd be very interested in knowing what it was like.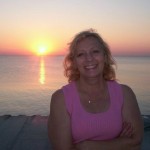 Mary J. Dressel is a published author and is currently working on her third book in the Enchantment series. She makes her home in West Michigan. If you have questions about this post, please leave a comment. You can also contact the author via Twitter (@maryjdressel).