Guest Blogger Felicia Fairchild shares her memories of a childhood road trip and her excitement about bringing a Michigan version of the famous Route 66 to life.
One of the most indelible memories of my childhood was a trip "out west" – as my parents liked to refer to it – via the famous Route 66. I remember it vividly even to this day; perhaps because my parents took me out of school to accompany them on what my teachers agreed would be an important "educational journey" – my first Road Trip!
That trip was a journey that held many "firsts" for me. I believe it played a major role in molding my future, building my character, and binding my love of travel with the intellectual aspects of art, history, culture, and education. I don't believe we ever stopped to see the world's largest ball of twine – if we did I don't remember it. But I will always remember being given the awesome responsibility of "lookout" from the back seat of our yellow Buick Roadmaster convertible to "scan the horizon steadfastly" with my brand new pink plastic binoculars, to alert my parents of any run-away stage coaches, bands of Indians or stampeding herds of bison that might impede our progress west on Steinbeck's "Mother Road" – Historic Route 66.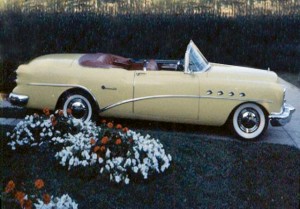 Our Buick Roadmaster
These nostalgic memories, associated fondly with my parents, now long since deceased, were suddenly rekindled at a Michigan's
Beachtowns
Association meeting when the group decided to undertake the task of certifying Michigan's Route 31 as a Heritage Route. This highway also known as the West Michigan Pike was built between 1911 and 1922. It was the first continuous improved road between Chicago and
Mackinaw City
and opened West Michigan to automobile tourism. The history and culture associated with the Pike played an important role in the development of tourism along the West Michigan lakeshore. "Eureka" I exclaimed, "I get it – Michigan's Route 66!" Surely there were lots of folks like me who would connect with this idea and rekindle fond memories of their youth and the West Michigan Pike!
I am happy Beachtowns is undertaking this project. I want other people to relive the magic of the historic West Michigan Pike the way I have relived my trip on Route 66. The association was formed in 2001 to promote nine southwest Michigan communities as a linear tourist destination. The group has been working on this project for approximately three years with an official launch planned in 2012. The route will extend from the Indiana border to
Ludington
along the
Lake Michigan
shoreline. This project will certainly stimulate "nostalgia" travel and give us an opportunity to expand our historic and cultural promotional opportunities.
As for me, I'm excited about planning this new road trip. I particularly like the idea of being asked to be the "lookout" again even though I've long since lost my pink plastic binoculars. This time I'll just slip on my magnifier reading glasses and log on to
www.beachtowns.org
and "scan the web steadfastly" searching for hints of West Michigan's past that might rekindle or create indelible memories for multiple generations who travel the West Michigan Pike.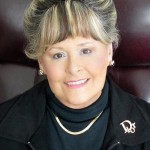 Felicia Fairchild is the Executive Director of the Saugatuck-Douglas Convention and Visitors Bureau.