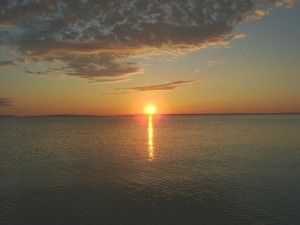 Guest blogger Yvonne Bingaman may not live in Michigan, but her heart belongs here. Read about a special mother and daughter vacation to Pure Michigan, and how her mom now "gets it."
I've been visiting Michigan for several years, ever since I passed through on a road trip headed to Iowa. I wasn't even supposed to stay the night, but I ended up spending three. The next year I returned to spend a week there.
Last year I decided I wanted to take a road trip with my Mom. It seemed like she could use the time away, and some mother/daughter bonding time is always good. I pondered where to take her for several days but kept coming back around to my home away from home, Michigan.
She had never been to Michigan as a tourist so she was looking forward to it, although I think she was a little skeptical.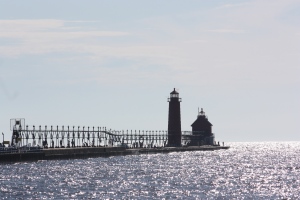 I took her to
South Haven
to see the lighthouse, beach, and shops. Then we headed to
Holland
to take in the
Dutch Village and Delft Pottery
. We continued up
Lake Michigan
to
Grand Haven
where we walked out to the lighthouse and beach. Then we cut across the center of the state and headed north. I know she was looking forward to the trip to
Mackinac Island
, so it was no surprise that she was excited when we arrived in
Mackinaw City
.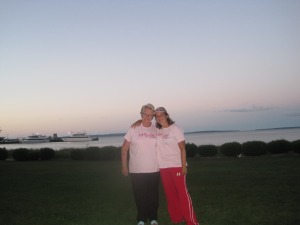 Michigan Memories of a Mother and Daughter Vacation
Going against my normal policy, I made a reservation at the Quality Inn, in Mackinaw City. I requested a room on
Lake Huron
. They obliged and we had a room on the first floor with sliders to the beach and the beautiful lake. We also had a great view of the
Mackinac Bridge
and the ferries returning from the island. Of course, I knew this is what we would get because I had stayed at this hotel previously and been totally amazed at the view. Mom was amazed too. After we checked in, we were sitting there watching the lake and she said "this is so peaceful, it's just perfect". Then I hit her with my surprise...that if she'd like we could stay an extra night there. She lit up like a little kid on Christmas. We took the ferry to the island, took a carriage ride, and bought fudge. When we returned, we sat on the beach, sipped wine, and listened to the waves. It was indeed peaceful and far from the hectic world we normally live in. The next day we took a trip to
Whitefish Point
just to show Mom my favorite place. We returned again to our place on the beach. We tried, with no success, to get a fire started in the fire ring but everything was wet from the rain the previous day. It didn't matter; we enjoyed it just the same.
It was here in this perfect spot on Lake Huron that Mom told me, "I never understood why you would keep going back to Michigan, but now I get it".
When we left there we stopped at
Frankenmuth
and enjoyed a delicious chicken dinner. It was a nice way to end the trip but that time we spent sitting on the Lake Huron beach was what the trip was all about. A chance to share a very special place with my Mom and create forever memories for us both.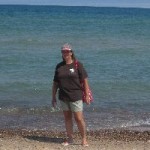 Although born and raised in Maryland, Yvonne considers Michigan her true home. It is when she is wandering on the beaches of Lake Michigan and Lake Superior that she finds true inner peace. She and her husband travel to Michigan as often as possible, and hope that when they retire they can spend their summers here.