Michigan's Upper Peninsula: Must See to Understand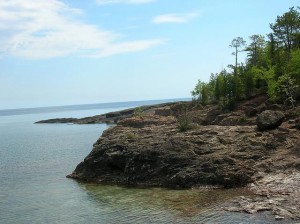 The Upper Peninsula is one of Michigan's greatest treasures. Today's guest blogger shares her love of the U.P., and why you have to see it to believe.
I was born and
raised in Canton
, a suburb of
Detroit
, but when I went off to college and decided to go to
Northern Michigan University
, which is about eight hours north from my home town, as well as in
the Upper Peninsula
, everyone was shocked. I would constantly get the question, "Why did you decide to go to school way up in the UP"? I would always respond, "Unless you've been there, you'll never understand".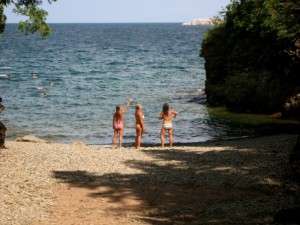 That quote was often said among my Yooper friends, referring to the distinct culture and lifestyle of a Yooper, but to me, the quote meant more than that. Hiking Sugar Loaf and Hogsback, jumping off Black Rocks into the lake, spending all day on the beautiful beaches of
Lake Superior
, snowshoeing along Dead River, and
barbequing on Presque Isle
, are all some of the fondest memories of my life.
The air is so fresh, the land untouched, and there are so many untraveled paths to explore. There truly is no place like the UP and when you're there, life seems slower, simpler. It is how life should feel. I know that no matter how long I am gone from it, I can cross that bridge and feel at home and at peace. I could go on and on about the wonders and beauty of
the Upper Peninsula
, but I will never do the land, or the people, justice. I highly suggest to everyone out there to venture over the bridge and experience the UP, because unless you've been there, you will never understand.
Ashley Olson of Grayling submitted this post to Pure Michigan Connect through our Guest Blogger submission form.
Eager for more stories about Michigan's Upper Peninsula?