Silver Lake Sand Dunes – the Thrill of a Lifetime!
Guest blogger Lauren Hess and her family recently took a trip to the
Silver Lake Sand Dunes
, and had an exhilarating ride on the dunes - the only dunes in Michigan where you are allowed to ride dune buggies.
Who would have thought that one of the most fun-filled and exciting weekend getaways I've ever been on would be just a three hour drive from
Metro Detroit
? On little more than a whim, I recently booked a long weekend stay in
Silver Lake
, on the west side of the state. It's an extremely unique and underpublicized area that I will now be sure to recommend to friends, and return to again next summer.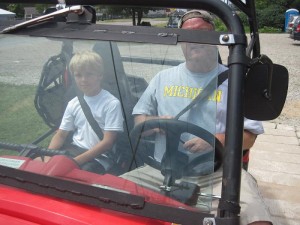 Dune Buggy Ride
There is just one spot in the entire state of Michigan where you are allowed to take a dune buggy, ATV, or any vehicle of your choice, and freely drive them all over the dunes! This spot is the
Silver Lake Sand Dunes
, one of the nuttiest, most exciting places in Michigan. What an exhilarating experience! I later found out that these are actually the only dunes east of Utah where you are allowed to drive a private motorized vehicle up and down the hills of sand.
When we booked our weekend at Silver Lake, we scheduled the usual fun Michigan summer activities that we love to do year in and year out: kayaking, golfing, swimming, tubing… you know, all the basics. But we wanted more this time, so we scheduled an off-road Dune Tour with a place called
Razor J's Adventure Tours
. We didn't know what to expect when we showed up and met Razor J himself (full name Jordon) who dared to cut us loose with two crazy looking off-road vehicles. (He did require a professional guide - and thank God for Torry! We needed her!). My 10-year old Steven and I climbed into vehicle number one.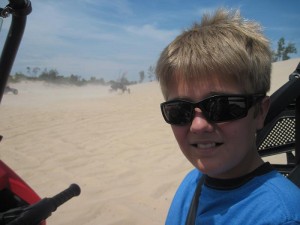 My husband and 12-year old son David belted themselves into vehicle number two. After two minutes of instruction on how to drive the things (yep, that's it, two minutes), we followed Torry out onto the dunes for over an hour of thrilling and fast-paced "follow-the-leader."
Torry led us up over hills, on crazy figure-eights, diving down dune after dune and sporting air on the way back up - she had us cruisin' like pros after just 10 minutes! We all agreed that it was just enough excitement to put us on the edge of scared and more! The best way to put it… it was just enough to feel the rush, but not so much that you ever felt in danger—an important mix, especially when you factor in young kids. It was so nice that there was no age limit and we were able to take our 10 year old out for the thrill of his life. Steven later declared it, "the most fun I've ever had in my life!"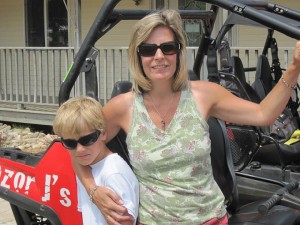 Silver Lake is clearly a mecca for campers and serious outdoorsmen. These are two things that I am not. We stayed at the nicest place in town, the
Sierra Sands Resort
, and we were not disappointed. The Sierra Sands was clean and quiet and had a wonderful outdoor pool and hot tub. It was perfect for us non-camping types who need air conditioning, a pool, and a hot tub for a true vacation.
Thank you
Silver Lake Sand Dunes
, for providing my family with one of the most unique and exciting experiences of our lives.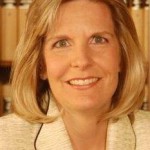 Laurel Hess is an award-winning television news reporter and freelance family travel writer. She has lived and worked in just about every region of the state and now enjoys traveling with her husband and two young boys, ages 12 and 10, and exposing them to all the fun and adventure Michigan has to offer. You can contact Laurel by email or through Facebook.
[wp_geo_map]