Bundle Up and Fish For Free This Weekend in Pure Michigan
Michigan offers wonderful outdoor opportunities throughout the year, including world-class fishing. While some anglers head for the indoors when the temperatures dip, others look forward to winter's most popular angling activity – ice fishing.
Need an incentive to head outdoors? How about fishing for free? February 13 and 14 is the 2016 Winter Free Fishing Weekend in Michigan, which means residents and visitors alike can fish without a license (all other fishing regulations still apply). Experience the state's fisheries in winter, we promise you won't be disappointed.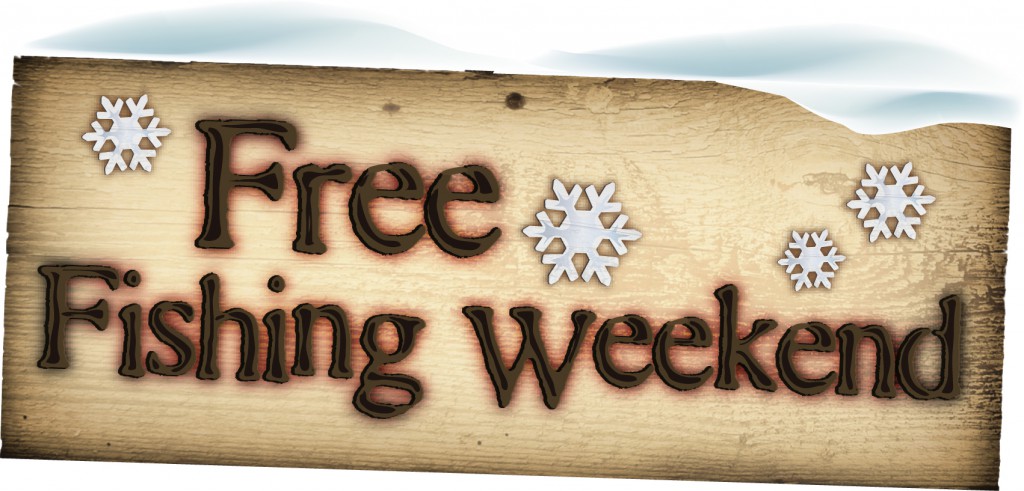 Photo Courtesy of the Michigan DNR
If you've never been ice fishing there are a few things to think about so you're prepared to have a fun and safe experience. The Michigan Department of Natural Resources often recommends anglers follow these six simple rules:


Never fish alone.


Tell someone where you're going and when you expect to return.


Always test the ice with a spud (a long shank with a chisel-like end).


Take the appropriate emergency items, such as ice picks and a life jacket.


Take a cell phone (enclosed in a plastic bag) in case you need to call for help.


Lakes tend to be a safer choice during the early winter as streams or rivers have flow which makes them less safe at times.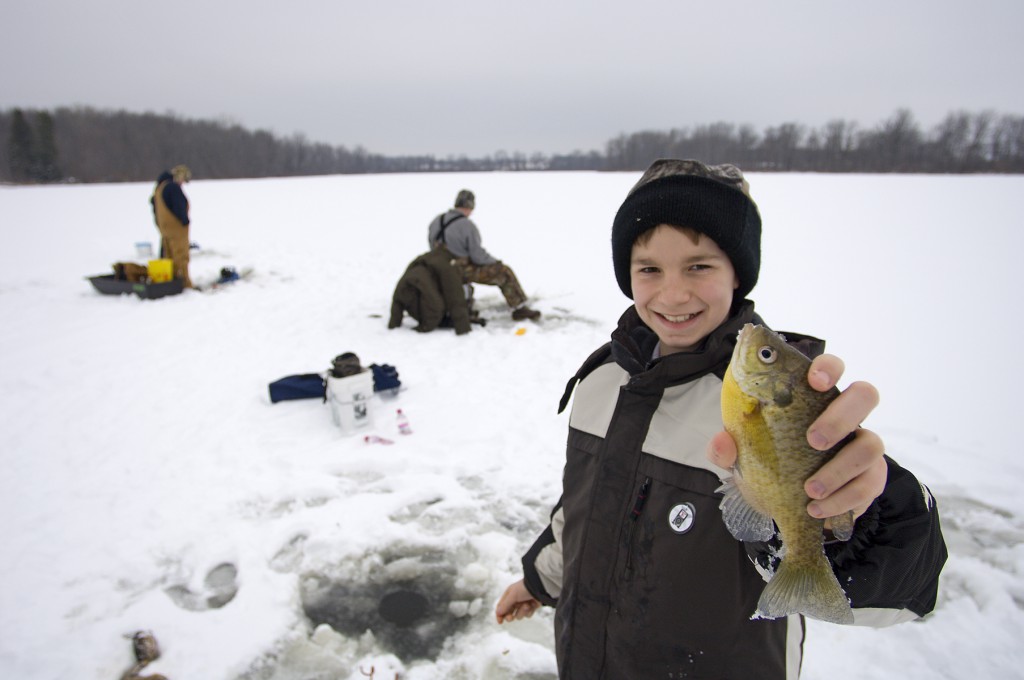 Photo Courtesy of the Michigan DNR
After you round up your gear you'll want to think about which species to fish for and which areas you might find them in. Check out these location suggestions!
Southwest Lower Peninsula
Coldwater-Marble Chain of Lakes (Branch County): This is one of the most popular ice fishing destinations in southwest Michigan. The chain consists of several interconnected lakes with a combined area of around 2,700 acres. These lakes produce a variety of game species; including bluegill, pumpkinseed, yellow perch, black crappie and redear sunfish.
Northeast Lower Peninsula
Fletcher Floodwaters (Alpena/Montmorency counties): This 8,000 plus acre shallow impoundment often freezes fairly early in the winter and is an extremely popular winter fishing location. Anglers can target northern pike, yellow perch, bluegill, pumpkinseed and black crappie.
Southeast Lower Peninsula
Saginaw Bay
: Anglers should fish early and late ice near shore for yellow perch and deeper areas for walleye at this popular destination. The best walleye fishing is miles offshore.
Lake St. Clair
: This lake provides ample access with opportunities to catch many different species, including yellow perch, walleye, northern pike, bluegill and pumpkinseed.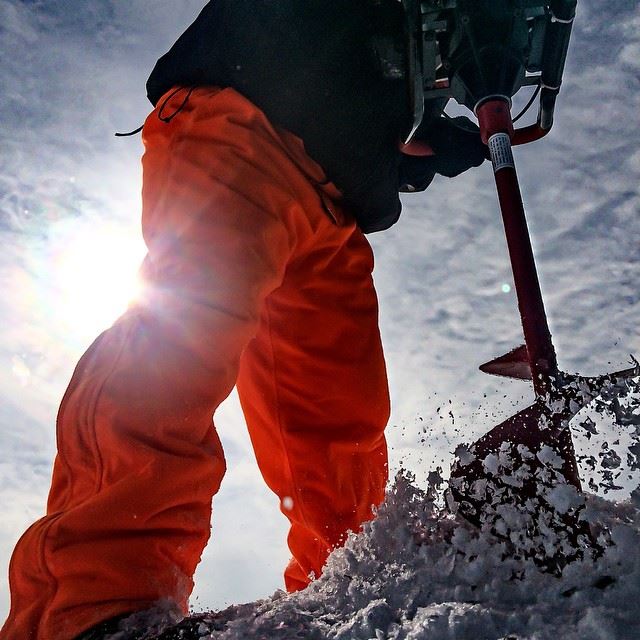 Photo Courtesy of Instagrammer @xmissqueenx.
Northwest Lower Peninsula
Higgins Lake
(Roscommon County): This is a 9,900 acres ice fishing bonanza and offers excellent fishing opportunities for yellow perch, northern pike, lake trout, herring, whitefish, rainbow trout and smelt.
Eastern Upper Peninsula
Munising Bay
(Alger County): When ice is established in Munising Bay, the fishery is comprised of splake, coho salmon, lake whitefish and cisco. Also available are smelt, yellow perch, lake trout and burbot.
Southern Upper Peninsula
Big Manistique Lake
(Luce/Mackinac counties): This 10,000 acre lake has a maximum depth of about 20 feet. The primary winter sport fisheries revolve around walleye, yellow perch and northern pike.
Western Upper Peninsula
Lake Gogebic (Gogebic County): This 13,000 acre inland lake offers anglers good opportunities for walleye, northern pike, black crappie and yellow perch.
Don't miss your chance to experience Michigan's outstanding winter fishing opportunities and to get your family outdoors. Start planning your next fishing trip at
michigan.gov/fishing
!
Elyse Walter is a communication specialist for the Michigan Department of Natural Resources. Elyse works specifically with the DNR's Fisheries Division to help educate and promote the state's fishing opportunities and aquatic resources.