Cold Weather Critters – Winter at Two Michigan Zoos
Have you ever wondered what happens at zoos around Pure Michigan when the temperatures drop and the snow starts to fall? Instead of hibernating, our furry, scaly and feathered friends receive excellent care around the clock, with a few of them hoping you'll visit! Read more on what Pure Michigan's zoo animals do in the
winter
via guest bloggers Dan Malone of
John Ball Zoo
in
Grand Rapids
and Jennie Miller of the
Detroit Zoo
in
Royal Oak
.
Dan Malone – John Ball Zoo
While John Ball Zoo closes its gates to the public from November thru February, its business as usual for the animals and zookeepers. There's still so much that goes on behind closed doors! Winter truly transforms the zoo into a wonderland for the animals. Most of Zoo's 1,400-plus animal residents spend the cold, snowy season in toasty, warm indoor quarter's right here in the Zoo.
Animals that can tolerate winter temperatures go in and out as usual over the colder months. The tigers, bears, otters, cougars and snow leopards, to name a few, simply love the snow and cold. Many warm weather animals enjoy time outside during warmer winter days. The chimpanzees especially like to go on a winter "hike", though they prefer to keep their feet dry. They carefully navigate their exhibit following in the footsteps of the Zookeepers or restricting themselves to sheltered, grassy areas. To be sure the animals stay comfortable, they have access to their indoor dens so they can warm up whenever they please.
Zookeepers especially enjoy finding clever ways to keep the animals busy and stimulated without the traffic of visitors. This kind of animal care is called enrichment and is practiced all year on almost all animal species. Enrichment enhances the animals' behavioral, physical, social and psychological well-being. The practice encourages those natural behaviors like foraging, stalking, scent marking, climbing, scratching, etc. The "art" of administering enrichment is to keep it consistently inconsistent. This can be anything from having the penguins chase minnows around their tank to introducing a new scent to the 'big cats', namely the tigers and snow leopard.
So while John Ball Zoo is closed during the winter months, there's still so much happening with your animal friends. See you for our spring opening on March 10!
Jennie Miller – Detroit Zoo
With fewer guests and more active animals, a winter visit to the Detroit Zoo for a healthy dose of "Vitamin Z" is the ultimate cool experience.
The Detroit Zoo is open 362 days a year, and winter is a magnificent time to see animals both indoors and out. Many animals are especially active in the colder winter months, including the gray wolves, wolverines, Japanese macaques, tigers, camels, polar bears, arctic foxes and red pandas. The Detroit Zoo also has many indoor areas to explore, including the Edward Mardigian Sr. River Otter Habitat, the Matilda R. Wilson Free-Flight Aviary, the Butterfly Garden, the Holden Reptile Conservation Center, the National Amphibian Conservation Center, the Great Apes of Harambee and the Penguinarium. While it's too cold for the giraffes and rhinos to be outside, there are indoor viewing areas for visitors to see these majestic animals year round.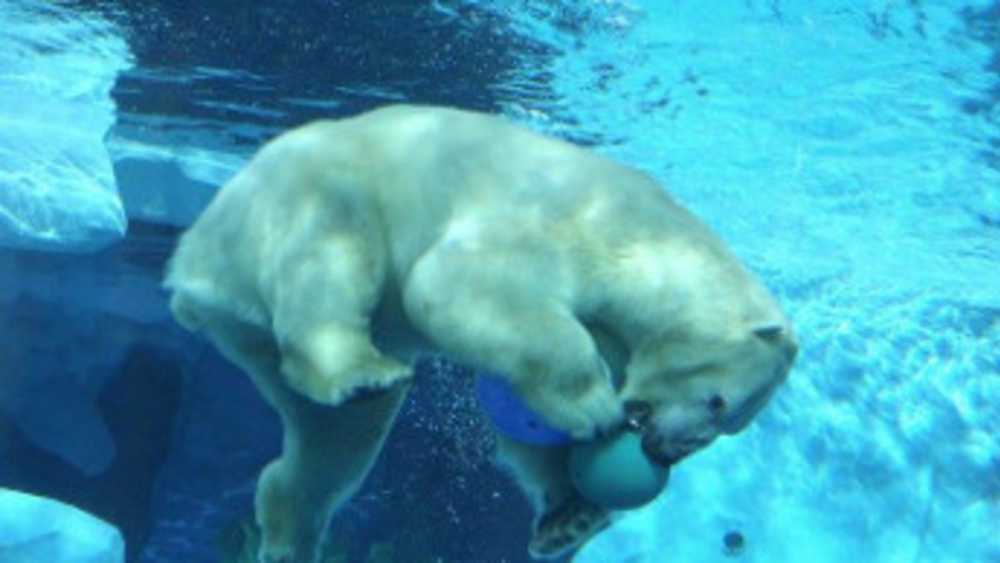 The Detroit Zoo ensures the safety of animals all year round, so those that are sensitive to colder temperatures are provided with access to warm places and extra materials that help with insulation. Providing animals with the choice of where to spend their time is important regardless of temperatures, and the Zoo does this whenever possible. Some animals may change their behavior patterns in colder months, which can include how active they are or how much they eat. Many of the animals really enjoy the winter months and take full advantage of the colder temperatures and snow.
On select nights through December 31, visitors can enjoy Wild Lights, presented by Bank of America, and experience five million LED lights on trees, buildings and more than 100 animal sculptures along a path through the front half of the Detroit Zoo. USA Today has nominated Wild Lights as among the
Best Zoo Lights
in the nation. Vote in their readers' poll before December 23rd! Other activities include photos with Santa (through December 23), the Polar Express 4-D Experience, arts and crafts, ice sculptures, and the 22-foot-tall, 150-foot-long Polar Plunge snow slide!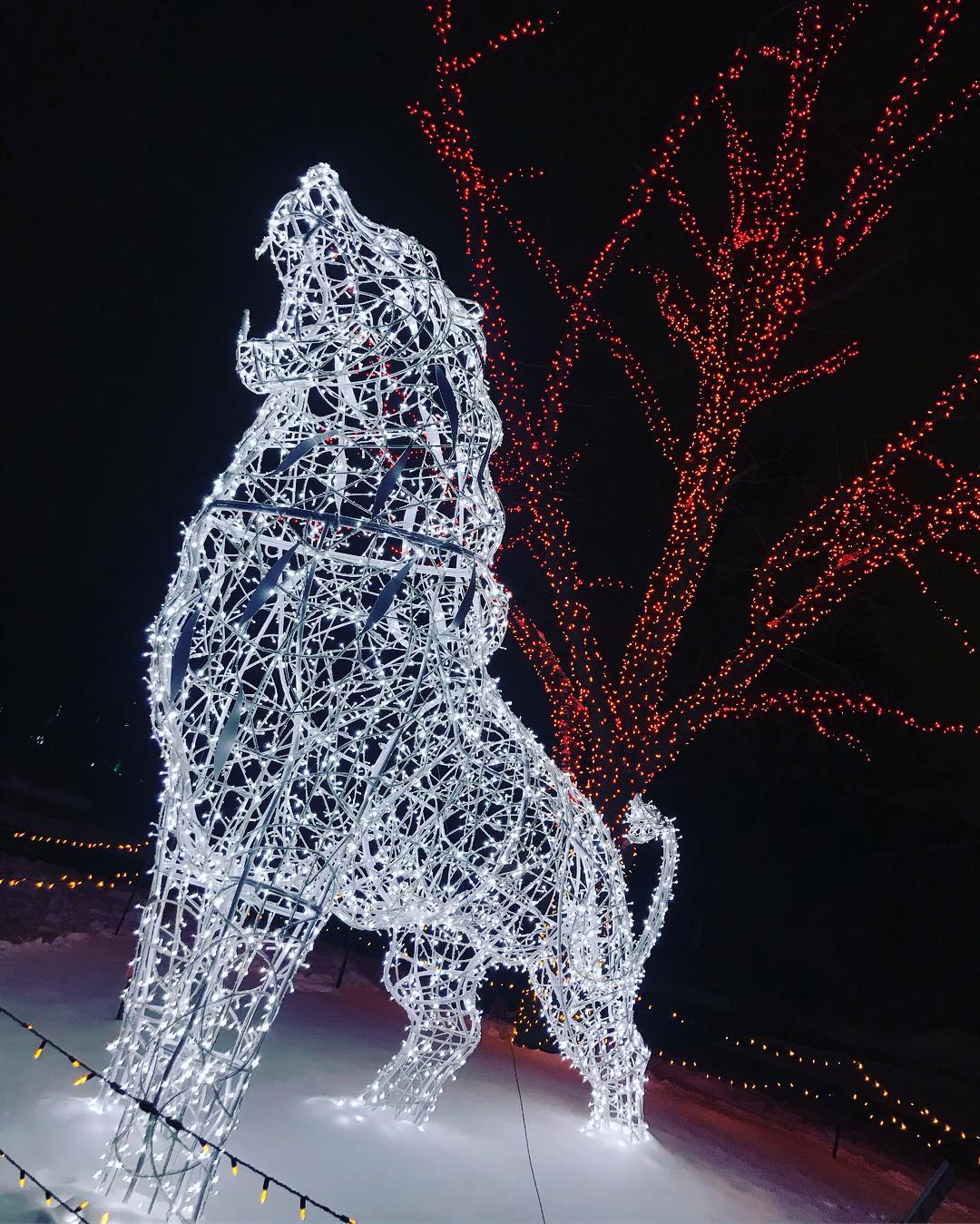 Across Michigan, zoos and aquariums offer close encounters with nature's most interesting creatures. Unleash your animal instinct at a
Michigan zoo or aquarium
near you!
About the Author:
Dan Malone received his BS degree from Michigan State University, zoology major. He worked as a manager in a restaurant for 25 before he landing his zookeeper job at John Ball Zoo. Dan's responsibilities as an animal care supervisor include supervising, interviewing and hiring the zookeepers. He has had a lifelong interest in reptiles and amphibians, primarily snakes and has been involved with the care and breeding of a number of snake species for over 30 years. Follow John Ball Zoo on Facebook and Instagram.
About the Author:
Jennie Miller is the communications manager for the
Detroit Zoological Society
, which operates the
Detroit
Zoo
and
Belle Isle Nature Zoo
and was recently named the 2015 Best-Managed Nonprofit by Crain's Detroit Business. Follow the Detroit Zoo on
Facebook
,
Twitter
and
Instagram
.
---