Get in a Few Practice Swings at These Excellent Michigan Golf Schools
Michigan Golf Month may be winding down, but it's still prime season for Michigan golfers and enthusiasts to get out and enjoy their favorite courses. If you're looking to improve your game by getting in a few practice swings this summer, there are many top golf schools to check out across the state. Today,
golf expert Kevin Frisch, owner and CEO of Fusion Media Strategies, gives us the run down.
After a long and cold winter, summer has finally arrived at
America's Summer Golf Capital
and golfers all over the state and Midwest are getting out and experiencing Michigan's quantity and quality of great golf. In addition, golfers are also looking to improve their game this summer at many of Michigan's top golf schools. The state features some of the top instructors in the country along with award-winning golf schools.
If you are looking to combine a
golf vacation getaway
with top golf instruction, then a trip to northern Michigan should be on the menu. The region combines more golf school instruction with award-winning resort destinations than anywhere in the country.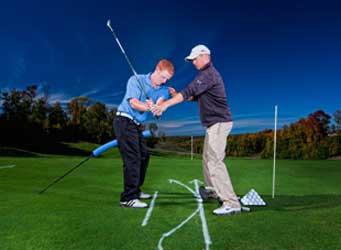 Photo courtesy of Treetops
Leading the way for the past 20 years has been Rick Smith, one of Golf Digest's top instructors, and his
Rick Smith Golf Academy
at
Treetops Resort
. It is one of GOLF Magazine's Top 25 Golf Schools, and Smith, who has spent many years out on the PGA Tour working with the games elite players, returns to Treetops often to teach the game he loves. Programs like the Rick Smith TOUR Performance School, the Rick Smith Premier Session and the popular Weekend Workshop highlight the academy's offerings. Make sure to also check out the Treetops Ladies Golf School.
Heading up the road to
BOYNE
, golfers will find the popular
BOYNE Golf Academy
lead by Brian O'Neill, who is one of Golf Digest's top instructors in Michigan and Mike Fay, a U.S. Kids Golf -Top 50 Kids Teacher. Golfers can experience top instruction combined with nine golf course options including the spectacular Bay Harbor Golf Club.
The BOYNE Golf Academy combines new technology including Trackman with golf fitness using the popular Titleist Performance Institute (TPI) and a new "holistic" approach to golf instruction. The academy also offers a variety of programs including the Fore Women School, short game schools, Nike Junior Camps, and its flagship program, The BOYNE Golf Academy Performance Experience. New for 2014 are corporate Team Building programs that incorporate some of the fun challenges seen on the popular Golf Channel's Big Break.
The Traverse City region finds a number of golf schools and resorts with leading instruction and quality golf.
Leading the way is the
Crystal Mountain
Golf School, a GOLF Magazine Top 25 Golf School located in Thompsonville. Lead by some of Golf Digest's top teachers in Michigan including Brad Dean, the
Crystal Mountain Golf School
offers more than 100 schools, clinics and programs for all levels of golfers.
Some of the most popular programs include the Two and Three-Day Golf Schools, as well as the Women's Three-Day School. The Junior Golf Academy is also a popular choice for beginners as well as elite players, and Get Golf Ready Classes lead the Player Development Programs. Visit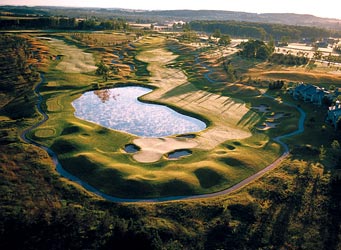 Photo courtesy of Grand Traverse Resort
Located in Acme, just outside of Traverse City, the
Grand Traverse Resort and Spa
offers a 12-month golf school with The Grand Traverse Golf Academy led by six-time Michigan Open Champion and 2008 PGA Professional National Champion Scott Hebert. The 2,000 square foot Academy building features three fully heated, indoor-outdoor hitting bays equipped with mirrors and motion-capture technology for swing analysis including the GC2.
The academy offers single, two and three-day programs, individual instruction, playing lessons with course management as well as a summer junior programs for kids aged 5 –17. In addition, the golf academy has become a popular venue for corporate clinics and association meetings.
Other leading instructional programs in the
Traverse City
region include the
Shanty Creek
Golf Academy lead by Brian Kautz and featuring instruction for all levels of players including full swing and short game. In addition, programs for beginners as well as juniors are also offered.
The
Homestead Resort on the Leelanau Peninsula
in Michigan is home to the
Dave Pelz Short Game School.
It is one of only six locations in the world offering the nationally acclaimed golf school, which is also a GOLF Magazine Top 25 Golf School. Operating under the theory that golfers most often drive up their scores within 100 yards of the hole, the school focuses on the short game and putting. The programs include 1-2-3 Day Scoring Schools that offer instruction for chipping, putting, wedge and sand play.
For golfers looking to stay closer to home and receive top golf instruction, they should be sure to check out some of these leading golf schools around Michigan.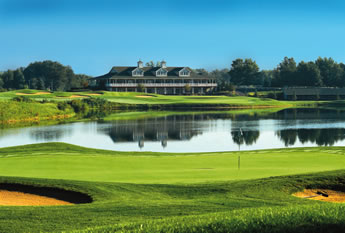 Photo courtesy of Hawk Hollow
The
Jason Guss Golf Academy
at
Eagle Eye
and
Hawk Hollow
in Lansing is led by Jason Guss, who was recognized by Golf Digest as one of "America's Best Young Teachers" as well as the 2013 Michigan PGA Teacher of the Year. The Academy offers a variety of multi-day schools, women's programs, individual and corporate instruction. Guss is also recognized for having one of the premier junior golf instruction programs in Michigan. Visit
In the
Ann Arbor
area, a trip to
The Kendall Academy at Miles of Golf
will provide all aspects of instruction. Lead by Dave Kendall, the academy offers private lessons, a series of lessons, as well as specialty schools, day schools, as well as on course playing lessons. Visit
Two other top teachers in Michigan that are quickly gaining notoriety include Charley Vandenburg in Grand Rapids, and Bob Krause in the Detroit area.
Vandenberg Instruction
at the Thousand Oaks Golf Academy features a state of the art facility on the cutting edge of golf technology. Training aids such as the MEGSA perfect practice equipment help students reach their potential. Charley Vandenberg was named the 2014 Michigan PGA Teacher of the Year for a fifth time.
The
Bob Krause Golf School
offers top individual instruction using the games leading technology and has also become a popular school for corporate sessions. Bob has also become the go to person for many professional athletes. Visit
Over the past 25 years Michigan has been a leading golf destination with award winning golf courses and resort destinations, but it has now become a popular state for golf instruction. Visit Michigan.org for more information.
How do you like to get your swing in shape for golf season in Michigan?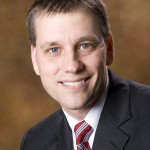 Kevin Frisch is the owner and CEO of Fusion Media Strategies, a Michigan based
marketing and public relations company specializing in the golf industry serving golf clients nationwide.