Modern Explorers take a Rugged Ride around Drummond Island
With everything progress has brought to our modern world, it's refreshing to know there are still places on the planet that remain pristine. Michigan brims with more places like this than many expect, and a group of would-be adventurers, true modern explorers, seek and discover these hidden gems.
Modern Explorers is a crew of ten men and women that make it their mission to find these often wild and remote places in the hopes of inspiring others to do the same. From the northern shores of the Upper Peninsula's Keweenaw to the great National Huron and Manistee Forests, they have visited ancient copper mines, followed in the footsteps of Au Sable lumbermen, camped in the ruins of abandoned ghost towns, and, most recently, visited the historic Drummond Island.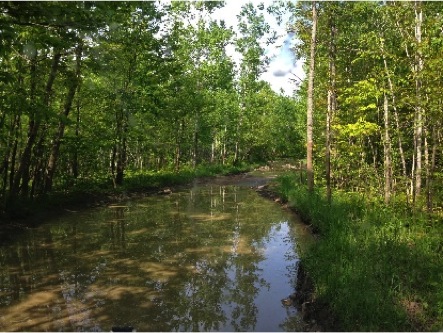 Dirty and haggard from the day's ride, we pulled up in front of a Drummond Island restaurant. The rumble of our ORVs' engines immediately attracted the attention of the
Bear Track Inn
staff and patrons, as did our excitement from discovering the
sunken wreckage of the Agnes W
when we entered. We soon found ourselves at home and in animated conversation with erstwhile strangers, one of whom turned out to be the restaurant's owner, Steve Walker. After hearing about our passion for the roads less traveled, Steve told us about the natural wonders of the island. But, he warned, "you have to risk something" to get there.
The word "risk" means something to our team, the Modern Explorers; in our minds, this word is often accompanied by its seductive partner, "reward." We listened eagerly as Steve explained he was not only a restaurant owner, but along with fellow islander Mike Kelly, also responsible for the design and maintenance of the island's trail system. Steve knew Drummond's most compelling destinations and the relative difficulty or "risk" associated with reaching them. As Steve admitted, the trails were created such that visitors had to "earn the right" to see the best Drummond has to offer.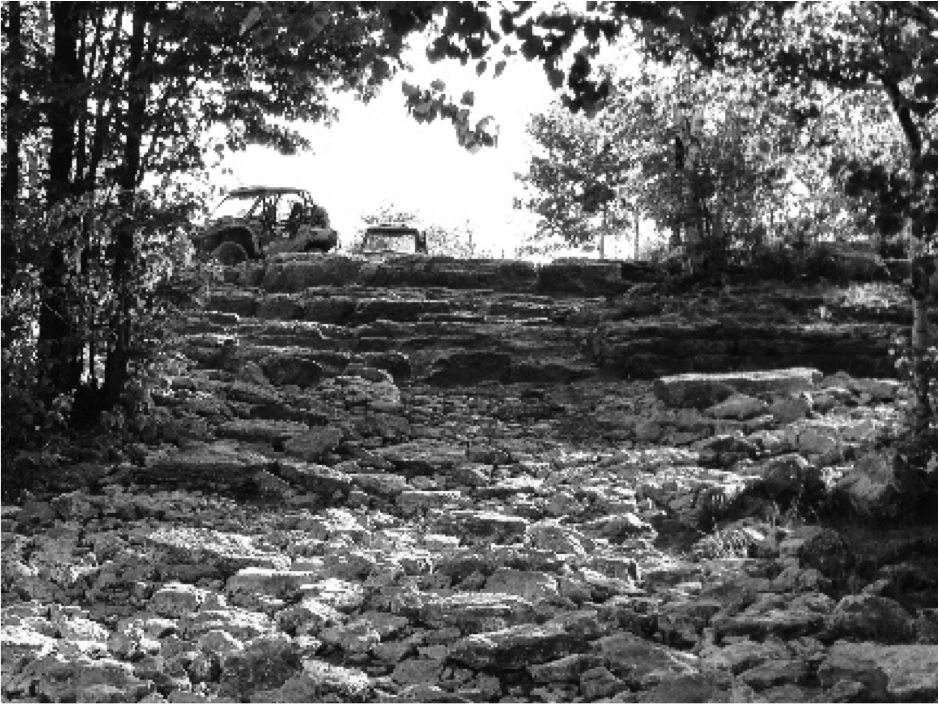 One of the destinations Steve described particularly called out to us: the cliffs at Marble Head. These majestic cliffs tower over a pristine
Lake Huron
, granting a clear view of the Canadian coast. More seductively, they are accessible by two routes, one rugged and the other nearly impassable. When Steve solemnly stated that only an experienced driver equipped with a winch should consider the latter, our path was set.
As promised, the "trail" to Marble Head was punishing, a series of unyielding, jagged rocks separated by pits of deep, sucking mud. Drivers and vehicles were both tested as we moved slowly through this obstacle course, pausing often to consult with one another on the best way through nature's next trap. In more than one instance we underestimated the depth of the water across the trail, nearly drowning our vehicles in the process. What was worse, we didn't know when—or if—the road would open up and become more passable. We began to question whether we had chosen our path poorly, but by that time it was too late to turn around.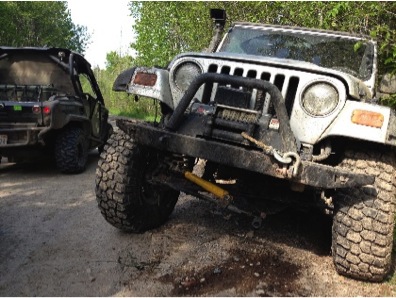 We were convinced our vehicles would require field repairs when we reached our destination. This feeling was reinforced by the dejected remains of a Jeep, its steering linkage ripped from its chassis, which was the only sign of other riders anywhere near our route. While this trail had stymied explorers before us, our team persevered and arrived at Marble Head, men, women, and machines intact. Whether it was superior machines, driving skills, or (most certainly) pure luck, we made it to the cliffs unscathed.
Gazing upon the gorgeous and unspoiled view, we were pleased to have taken the road less traveled and passed Steve's test. The cliffs were beautiful, rugged. Even the last few hundred meters to the cliff's edges amazed as we gingerly walked down what could only be described as steps carved into the rock by natural forces. The drive, and short walk were made worthwhile when we looked across Lake Huron towards Canada's shores. As if to make the point that we were in nature's land now, a bald eagle soared overhead.
Opting for the less difficult route home, the return to our base camp was comparatively uneventful and we arrived before sunset. That night we sat under a clear sky, warmed ourselves by the mandatory campfire, and reflected with pride and satisfaction on our trip to Marble Head. Another day of modern adventure, another night of camaraderie with friends and colleagues, another trip that challenged us and nourished our souls at the same time.
Drummond Island, we will be back.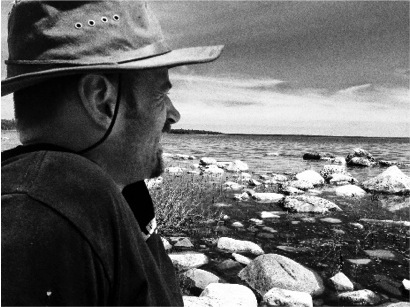 Christian Anschuetz embraces the duality of modern life, and freely moves from being a technologist for work and an avid outdoorsman for play. An IT executive, entrepreneur, and former Marine, he happily leads the Modern Explorers crew as they discover Michigan—choosing for them the path fraught with obstacles, dirt, and adventure.
You can reach Christian at
[email protected]
To learn more about the Modern Explorers:
www.facebook.com/ModernExplorers
Modern Explorers YouTube Channel