Natural Wonders: Eight Photos of Michigan's Frozen Waterfalls
Did you know that there are more than 300 waterfalls in Michigan? Many of these are located in Michigan's Upper Peninsula, and are a beautiful sight to behold in any season. When the temperature drops during the deep winter months, the free-flowing falls freeze over and transform into magnificent winter wonders. Michigan visitors and residents alike venture out to feast their eyes on these natural beauties (and if you're feeling adventurous, you can even learn how to ice climb one!). Some of these spectacular sights are relatively easy to access. Others require snowshoes, skis or a snowmobile. Find out how to access the frozen waterfall nearest you here. In Michigan, you're never more than six miles away from a natural water source. Why not take a day trip to marvel at Michigan's frozen falls? For inspiration, here are eight fantastic photos of frozen Michigan waterfalls captured by our fans and other talented photographers around the state.
Frozen Munising Falls at Pictured Rocks National Lakeshore. Photo by Neil Weaver Photography.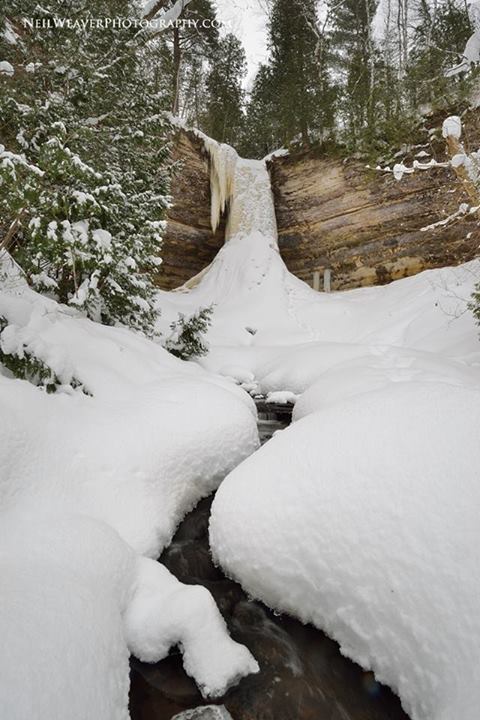 Ice formations at Tahquamenon Falls. Photo by: Tracie Bishop Kochanny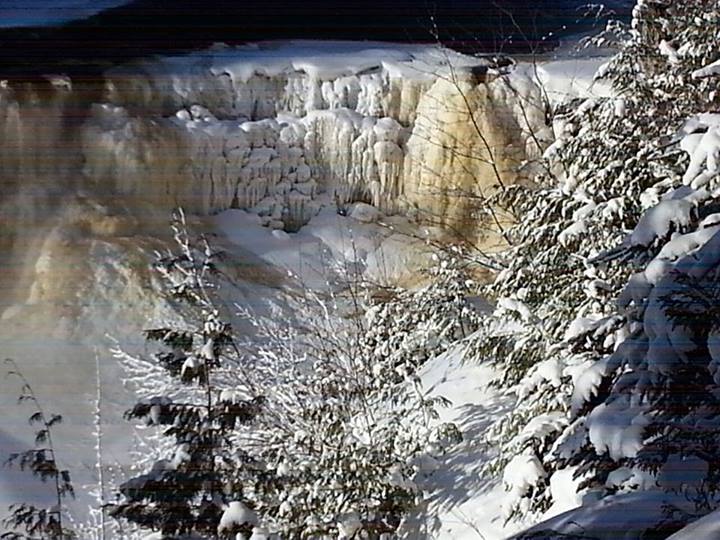 Ice Climbing in Munising, MI. Photo by: Kathryn Lund Johnson Nature Photography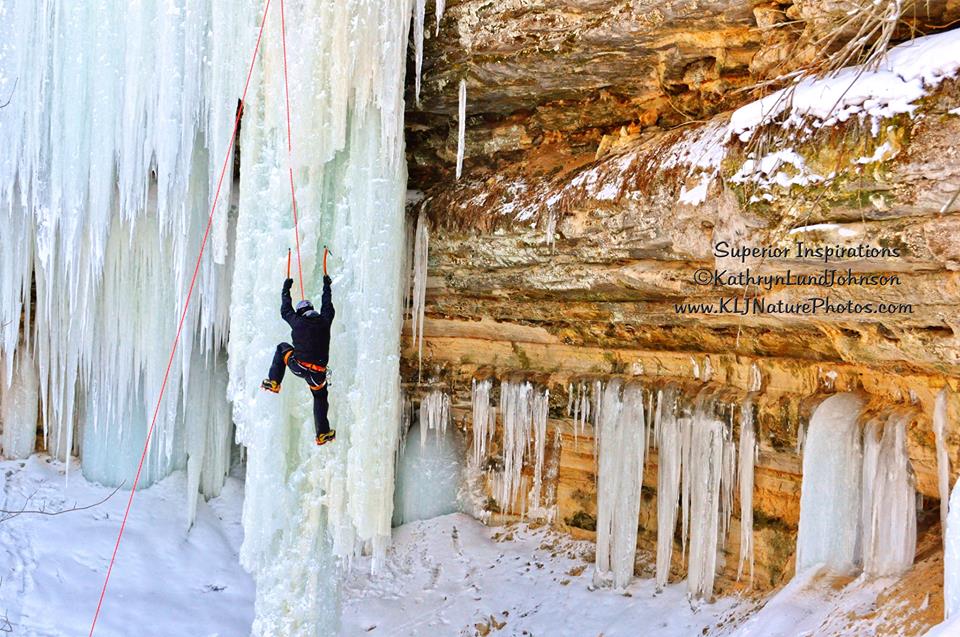 Enormous icicles at Munising Falls. Photo by: Paul Arno Rose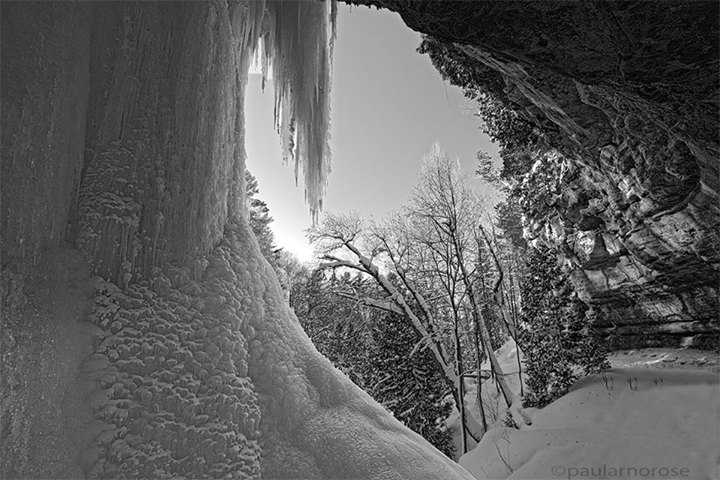 Upper Tahquamenon Falls. Photo by: Jeffrey Foltice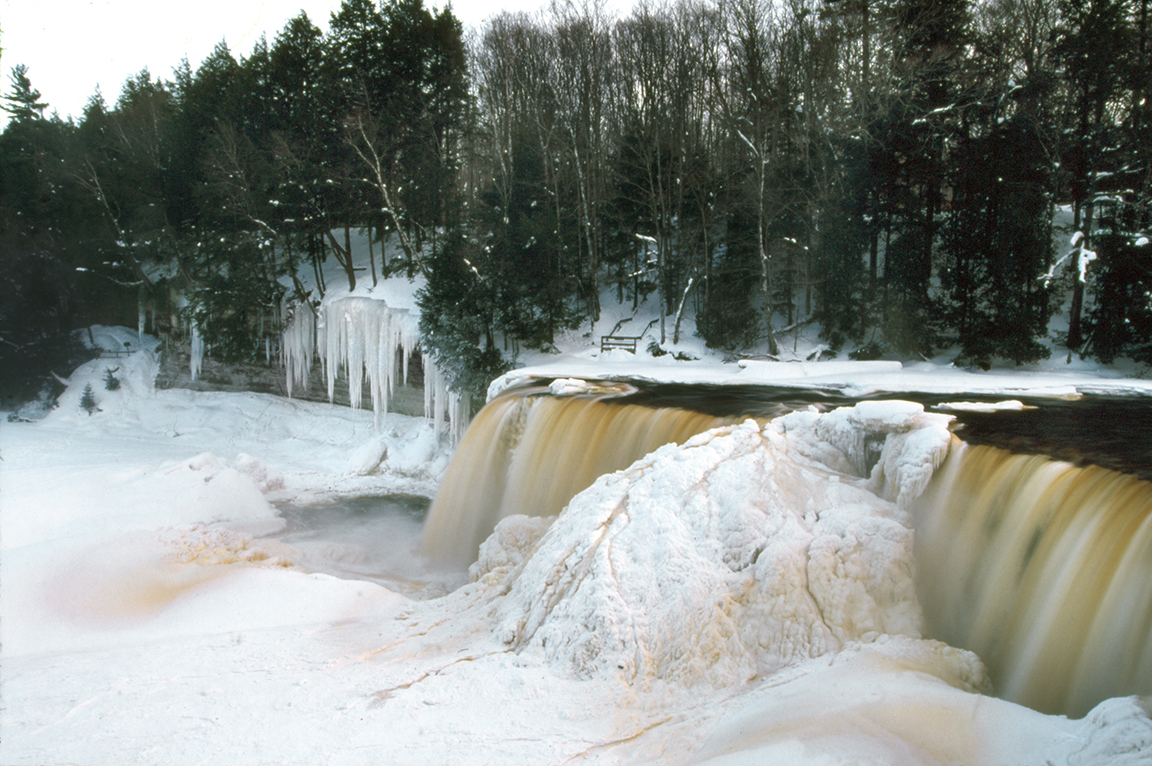 Munising Falls. Photo by: Michigan Nut Photography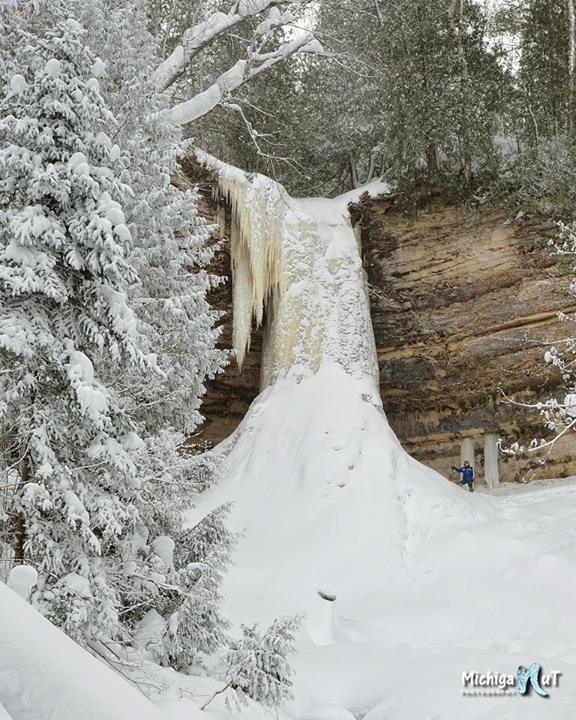 Behind Tannery Falls in Alger County. Photo by: Photo by: Brian Kainulainen Photography - BWANA Design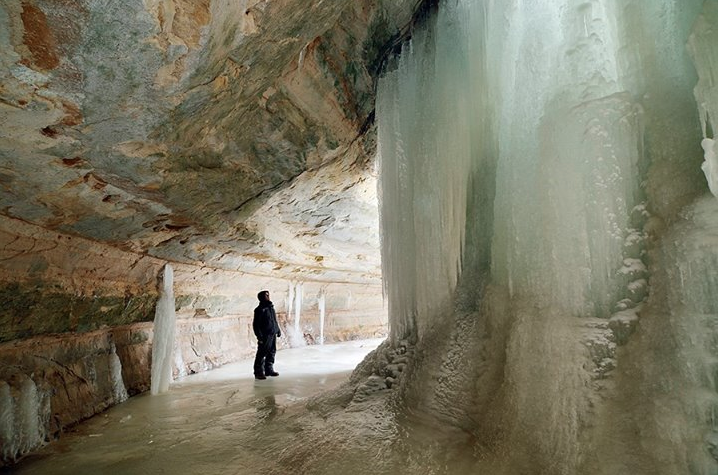 Tannery Falls. Photo by: Brian Kainulainen Photography - BWANA Design
For more, check our our Facebook or Flickr page and follow us on Instagram! Have you ever seen a frozen waterfall in person?