Planning (And Planting!) Your Perfect Pure Michigan-Inspired Garden
Nothing soothes a winter-weary soul quite like the languid lure of gardening. Green thumbs know well the joy of poring over seed catalogs, daydreaming of bountiful blooms and homegrown goodness. But you don't need to be a green thumb to enjoy the fruits of this labor! A garden-inspired getaway to the Great Lakes Bay Region - ripe and ready with tips, tricks and inspiration - will prepare you for planning and planting your perfect Pure Michigan garden! Grab your gardening gloves... it's time to go and grow!
Beautiful Learning
The 110-acre landscape at
Dow Gardens
will both excite your eye and calm your mind as you stroll through diverse gardens including the "Pollinator", "Herb", "Stream Walk", "Color", "Pineside", "Rose", and "Children's Garden". (Psst! The Children's Garden is a
must
for the young and young-at-heart, complete with forts and gigantic bubble-making opportunities!)
- Admission is just $5 for adults, $1 for children ages 6 - 17, and free for children ages 5 and younger.
-
Private Garden Tour
: Take time for private pleasures. Enjoy a two-hour, in-depth, guided walk (for five adults or more) for $20 plus admission.
- Mark Your Calendar: May 10 and June 14 are
Dow Garden's Tuesday Evening Tours
- evening strolls with Senior Horticulturist Chuck Martin! (Just imagine what you'll learn here; you may want to bring a notebook!) Admission is just $5.
Insider Tip:
Dow Gardens is, indeed, spectacular, but don't leave without perusing the gift shop located inside. Gardening decor to daily essentials, signs to seeds - this place is filled with unique garden discoveries!
Know, Then Grow
Just like gardens themselves, no two gardeners are alike! While some aim to grow delicious flavors, others long for bounty of the beautiful kind.
Chippewa Nature Center
is 1,200 acres of a little something for everyone, and simply walking about the nature preserve may inspire new interests! Admission is free. (Yes, free!)
Heads up! Once a year, Chippewa Nature Center holds their
Native Plant Sale
, a.k.a.
the
time to stock up on yard plants that are both easy on the budget and beneficial to the planet! Your chance to bulk up:
May 27 - 28
! (Hint: Make sure you clear out your trunk; you're going to want the space to bring home your finds!)
Discover The Hill
Dahlia Hill
, that is! Eight terraces, 3,000-plus dahlias (with over 250 varieties), and a working art studio and museum - this gem in Midland is mesmerizing, memorable, and designed to inspire. What's it like to be engulfed in dahlias? Often referred to as the quintessential cut flower, English plantsman Christopher Lloyd said it best: "Dahlias spell excitement and we can do with some of that in our lives."
- Open to the public from dawn to dusk, seven days a week from April to November; free admission.
- Considering gardening with these "sassy, but elegant" flowers? The
Dahlia Hill Society Tuber Sale
is the place to be: May 21 & 28, 8 a.m. - 4 p.m. Hundreds of varieties will be available at
or below
cost (think $2 each and 6/$10) and expert volunteers will be on hand to answer questions.
Disclaimer:
Planting bright and beautiful dahlias may cause your neighbors extreme jealousy; proceed with caution!
Dig This Gardening Décor
Some gardeners are dazzled by soil composition; others relish every rose species imaginable. And still others ... enjoy digging for deals and gardening décor nearly as much as (or maybe more than) hands-on growing!
- Find something for every kind of gardener at
Warmbier Farms
, an absolute mecca of home and gardening supplies! For decorative statues and fountains to rubber gardening boots and wide-brimmed hats, too, make it a point to visit
May 12 - 15 for "Best of the Garden".
With live demonstrations and specials galore, you'll nab knowledge, gardening items and ideas.
- Or head into
Tumble Weed Farms
, the outdoor garden center with lawn and garden décor (and one of seven shops and over 40,000 square feet) at
Pride and Country Village of Unique Shops
. (Psst! Gardeners might "dig" the attire in the
Schoolhouse Fashion Boutique
, too!)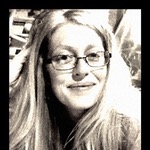 Jen Wainwright O'Deay is a freelance writer in Bridgeport, Mich. She specializes in creating effective connection through marketing communications copy, feature articles and content/blog posts. You can find her camping with her family, reading Thoreau, or at:
www.feelthesewords.com