Recreation 101 In Pure Michigan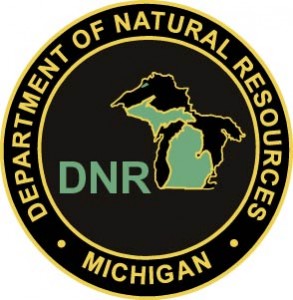 The
Michigan Department of Natural Resources
is offering more than 200 Recreation 101 events around the state for people interested in learning more about recreation in Michigan. Maia Stephens, recreation programmer for the Michigan Department of Natural Resources, answered our questions:
Q: Approximately how many state parks are there in Michigan? Where is the largest one?
A:
Michigan now boast 101 state parks, 17 state-operated harbors, and 133 state forest campgrounds, as well as thousands of miles of motorized and non-motorized trails. The largest state park in land mass is the
Porcupine Mountains Wilderness State Park
, which is 60,000 acres of gorgeous terrain in the western Upper Peninsula offering waterfalls, stunning vistas, and a variety of lodging options, including yurts.If you are driving up from the Lower Peninsula, then getting to the Porkies makes for an excellent vacation in itself, with state parks offering some of Michigan's most memorable sights along the way. I would be remiss if I didn't suggest a stop at
Palms Book State Park
for a chance to see Kitch-iti-Kipi, or the Big Spring. I refer to it as Michigan's natural lava lamp. This forty-foot deep spring can be viewed by a self-powered raft that takes you over the top of the spring so you can view the sand plumes and underwater wildlife that inhabit this unique, natural landscape. History buffs of all ages would also enjoy a day to tour the historic mining town and stunning cliffs of
Fayette Historic State Park
. Explored by ghost hunters andMichigan history enthusiasts alike, this park and harbor are two of Michigan's best kept secrets.
Q: For somebody new to recreation in Michigan, what are some tips you can give them?A:
Too often people think of outdoor recreation as being extreme sports. I've had more than a few people ask if they need a helmet to go kayaking. The wonderful thing about Michigan's outdoor recreation opportunities is that we offer something for everyone, from beginner to experience, making Michigan's woods and waters a great place for fun AND fitness.
If you are new to outdoor recreation, and want a little extra help in getting out there, state parks offer Recreation 101 – more than 200 events around the state that offer all the gear, guides and good times at no charge. There are more than 40 different kinds of recreation to try, from archery to windsurfing, and you can attend as many as you want, so there is no way your kids will be saying, "We're bored" this summer.
Programs are taught by DNR staff or volunteer instructors from local outfitters, retailers and organizations who are experts in their field. This hands-on experience is a great way to connect with people who are passionate about their outdoor pursuit and can give you a local perspective on where to go, what you need when you get there, and how to connect with others who also share an interest in the sport or activity.
Q: What are some activities that kids can enjoy at state parks?A:
State parks offer history museums, nature centers, and more to help kids get outside and learn more about their natural environment. This includes
nature programs
and special events at over 50 state parks & recreation areas where Interpretive Naturalists and Explorer Guides cover topics from the wonder of wetlands to sand dune ecology, to why we need trees and more! New programs this year include a day camp for grandparents and grandkids at
Hartwick Pines State Park
, and a wonderful new hiking trail at the
Iron Industry Museum
that helps tell the story of Michigan's mining history.
Q: How does the recreation passport work and how can people get it?A:
For Michigan residents, the
Recreation Passport
can be purchased through the Secretary of State when you renew your license tabs for just $10, or $5 for motorcycles. Non-residents can pay $8 for a day pass or $29 for the year. The Recreation Passport does so much more than just get you into state parks, though. It helps fund state forest campgrounds and pathways, preserves historic and cultural resources (like lighthouses) and establishes a grant program for community recreation agencies throughout Michigan. Plus, once you have a Recreation Passport, you are eligible for the Passport Perks program, which offers discounts at more than 800 businesses around the state, so you could save enough money to actually cover the cost of your license plates!
Q: What can people learn at the Recreation 101 events?A:
Recreation 101 includes hiking, biking, paddling, fishing, kite-making, foraging, disc golf, geocaching, and so many more ways to play outside. This is an excellent way to spend a summer experiencing what Michigan has to offer, while connecting to businesses and organizations that can help you keep it up by gearing up for the activities you like best.
Q: Where can people go for more information about recreation in Michigan?A:
Learn more about recreation opportunities and programs to help you get outside this season at our Michigan
state parks site
. If you are interested in a free "trial" run of state parks, contact your local library to see if they participate in the Park & Read program. More than 500 Michigan libraries offer free, one-day passes into state parks so if you want to get a feel for what you've been missing, come check us out!