These 8 Stunning Google Maps Street View Images Will Make You Want to Visit Michigan Immediately
From Monroe to Houghton and Niles to Bad Axe, there are endless opportunities to see the incredible beauty and splendor Pure Michigan offers all year long. With some help from Google Trekker, we've collected some of our favorite views from around the Great Lakes state. Explore the eight pictures below and start planning your next Pure Michigan getaway.
Lake of the Clouds, located in Ontonagon, allows visitors the unique ability to see for miles around. This Northern Michigan treasure is a favorite for hikers because of it's beautiful views and untouched landscapes.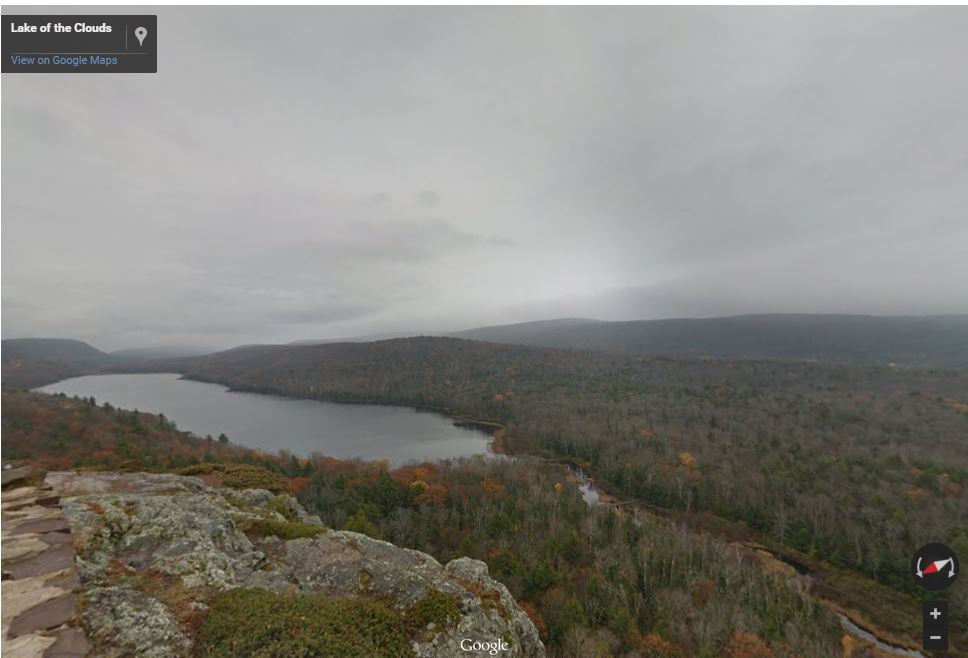 The Detroit Riverwalk spans 5 ½ miles, from the Ambassador Bridge to Gabriel Richard Park, just east of the Belle Isle Bridge. Visitors often walk along the river and enjoy the sights and sounds of downtown Detroit.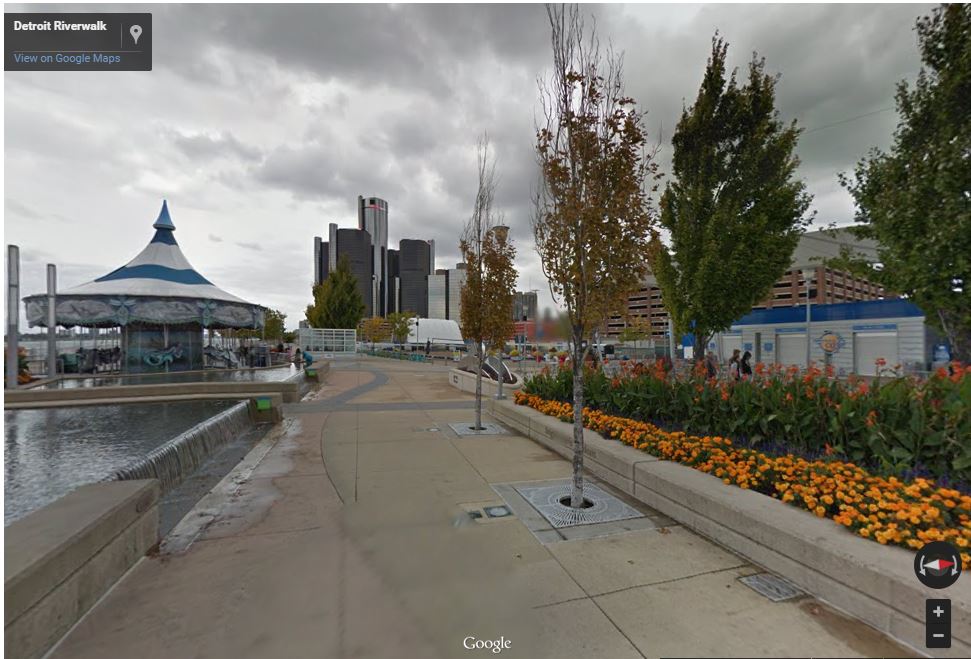 Pictured Rocks National Lakeshore offers multicolored sandstone cliffs, beaches, sand dunes, waterfalls, inland lakes, streams, forests and wildlife. This iconic Pure Michigan spot is known for its beautiful colors across the nation.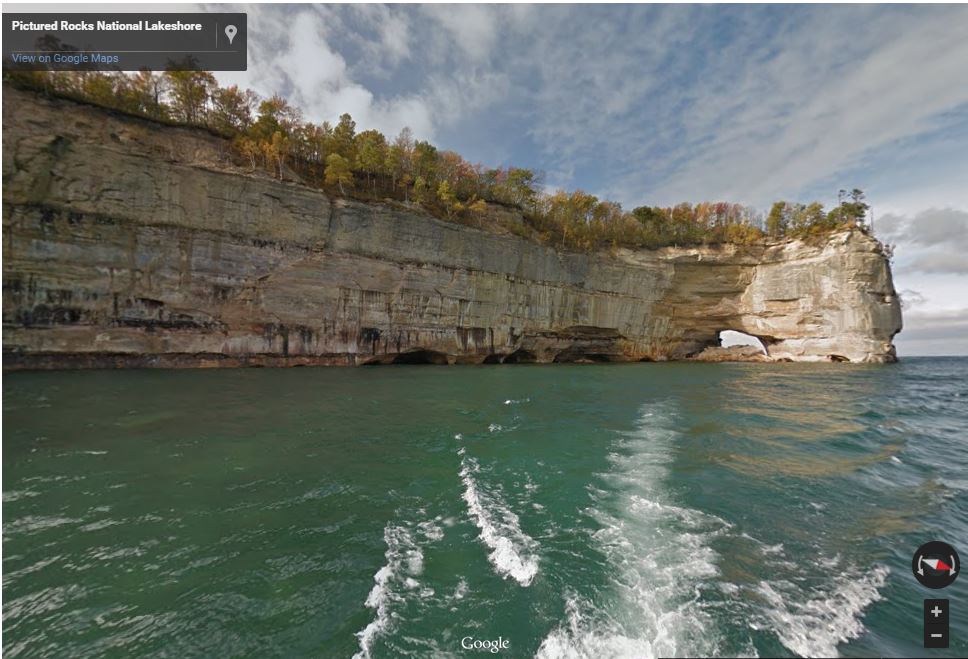 Step back into the Victorian era with a visit to Michigan's award-winning Capitol Building. This 143-year-old building has stood the test of time hosted some of the state's most notable leaders.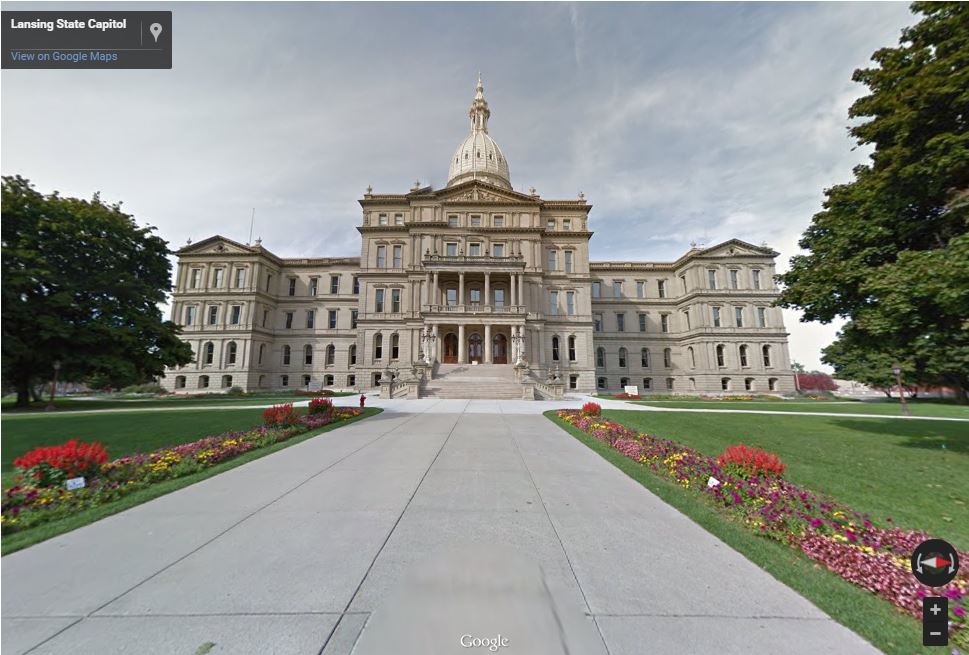 The Agate Falls is a 39-foot-high waterfall of the Ontonagon River. These powerful falls are a great place to unwind as you take in the fresh air around you.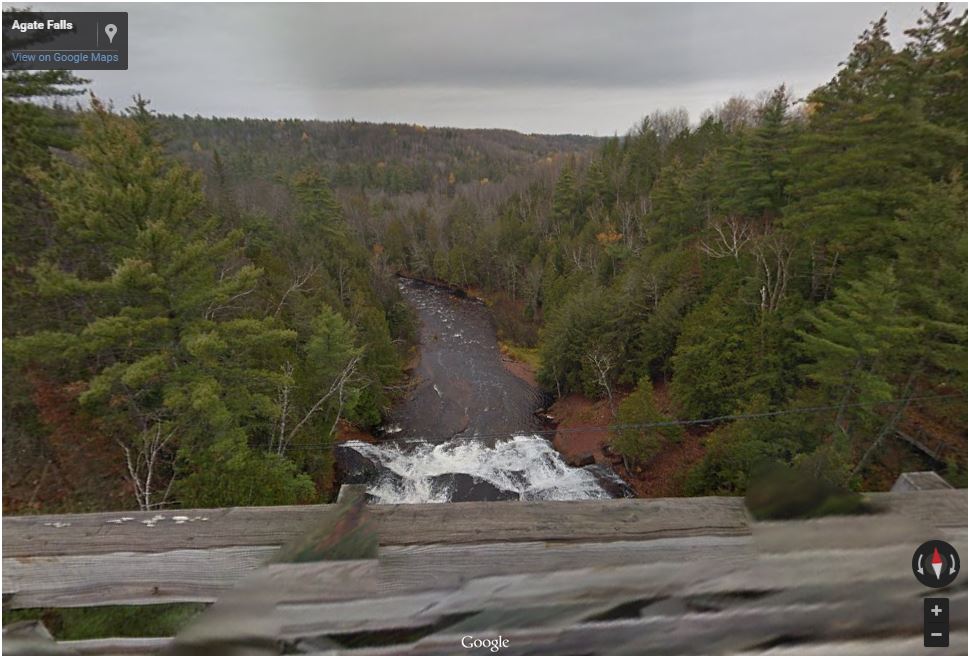 Sugar Loaf Rock is a unique Mackinac Island must see. Sugar Loaf is the largest post-glacial erosion feature in the Straits of Mackinac.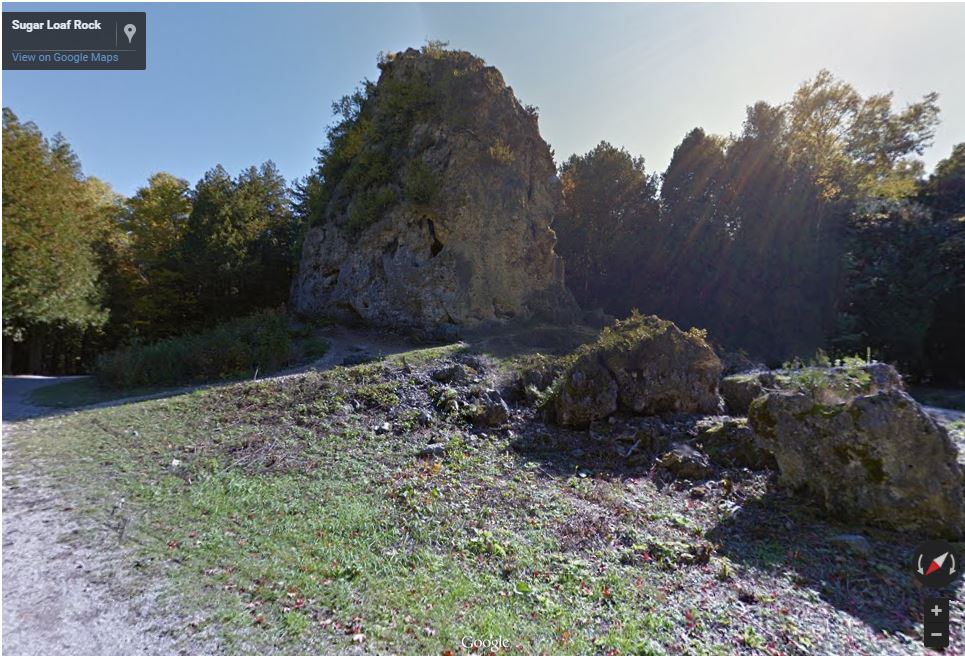 Ocqueoc Falls serves as an ideal spot for a hike or camping trip. Can you pronounce Ocqueoc?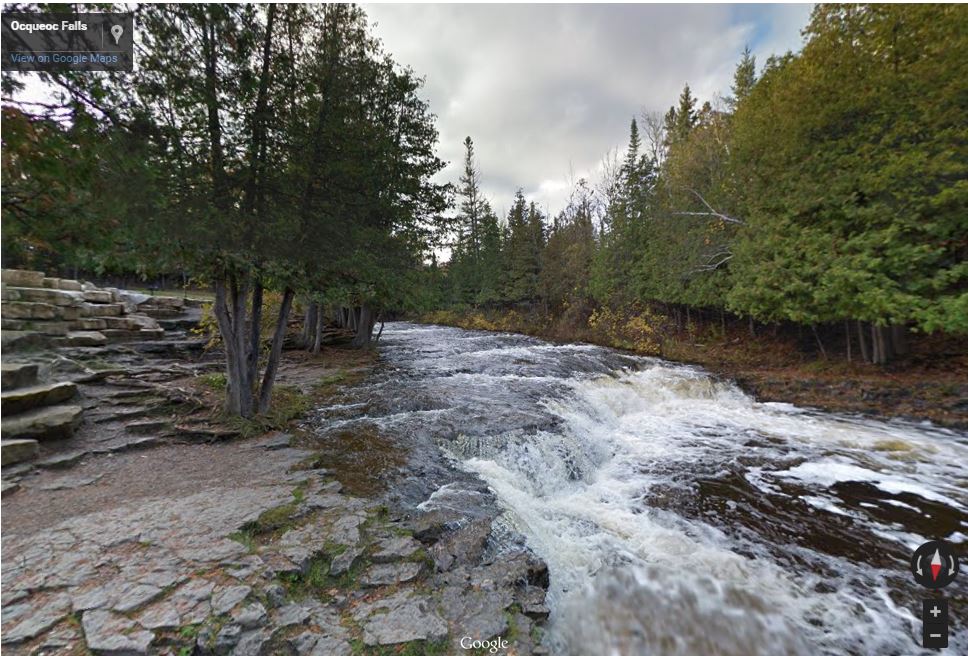 Fort Gratiot Lighthouse is the oldest operating lighthouse in the Great Lakes, established in 1825 and rebuilt in 1829 and 1861. It was the first lighthouse on Lake Huron and is the oldest surviving lighthouse in Michigan. It helps keep watch over Lake Huron at the entrance to the St. Clair River.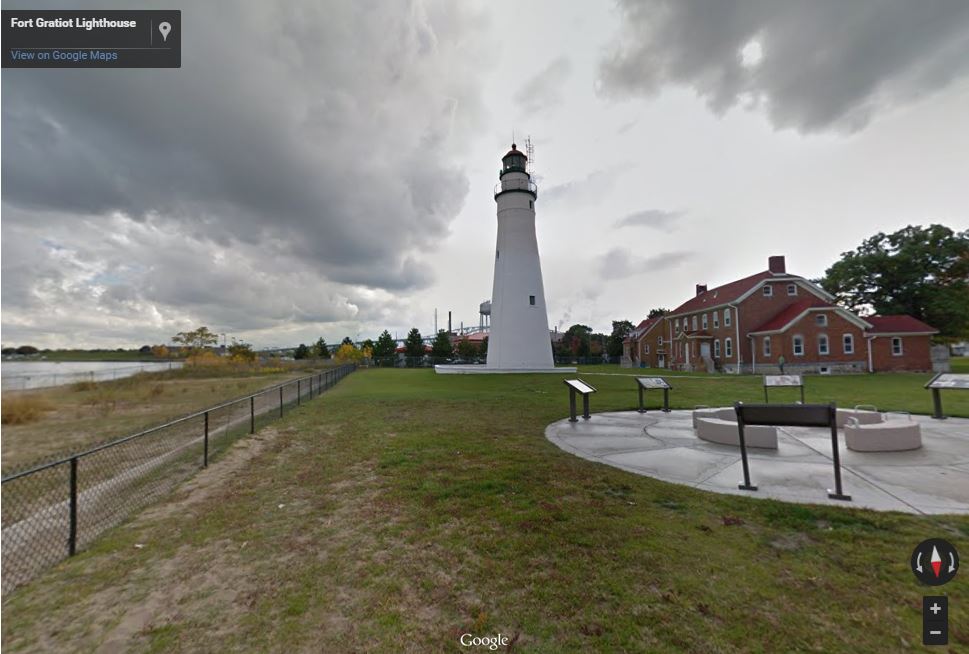 Travel by horse-drawn carriage, sample famous Mackinac Island fudge or peddle your way around the island as you stop along the way and watch for freighters. Sit in the rocking chair on the Victorian-style Grand Hotel's 660 foot long porch. Time is at a standstill on Mackinac Island.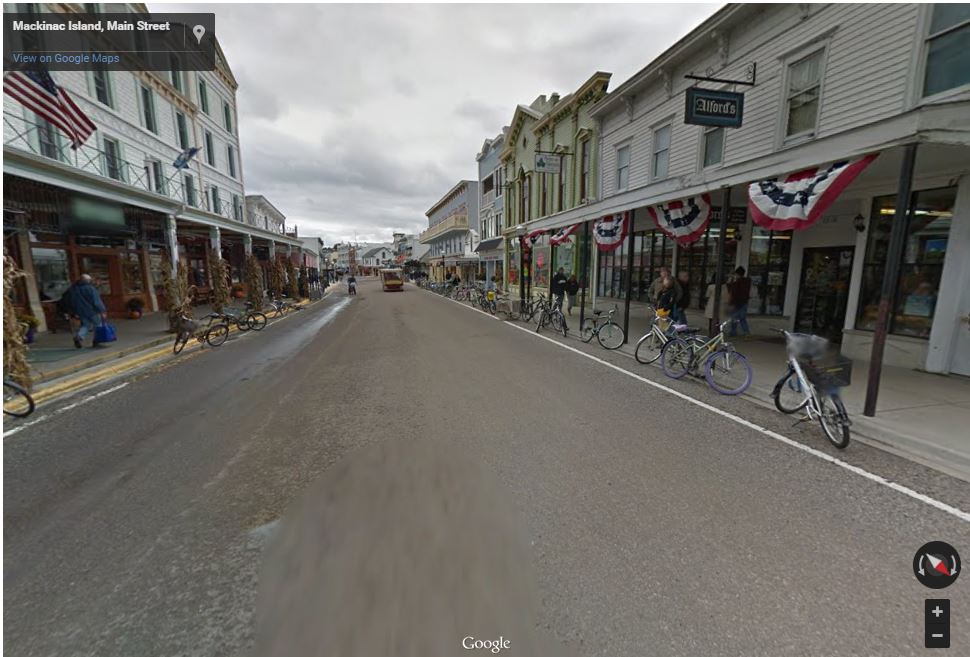 For more information and to view other Michigan destinations on Google Maps Street view, visit michigan.org/GoogleTrekker.