Three Reasons Not to Miss Pure Ludington This Fall
Ludington is a timeless treasure and it provides something special in the fall. Enjoy beautiful fall colors, explore the Big Sable Lighthouse or indulge in a Michigan craft beer, it's an ultimate Pure Michigan getaway.
1. Fall is a season of value in Pure Ludington.
And we aren't just talking small savings. We are talking 50% off a second night stay at a dozen
hotels, motels and bed & breakfasts
in the Ludington Area. Combine that not-to-miss deal with breathtaking sunsets and ample places to enjoy the crisp fall air and you have yourself the perfect fall getaway.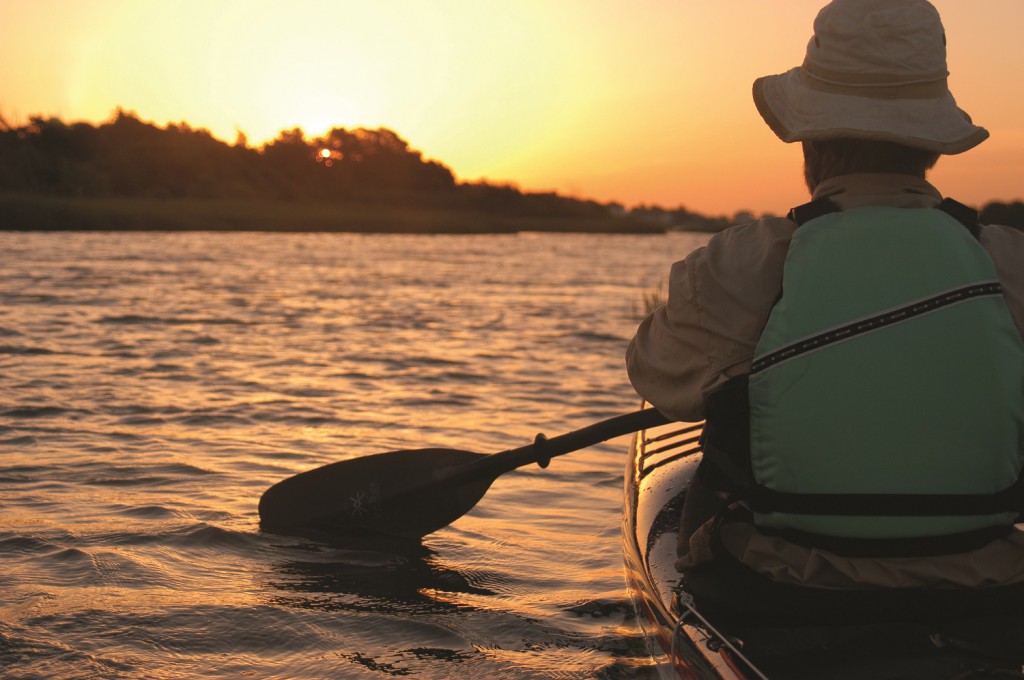 A perfect way to see the sunset! Photo courtesy of Ludington CVB.
2. Michigan. Craft. Beer.
Enough said right? Ludington is home to very popular Michigan craft beer stops; Jamesport Brewing Company and of course, The Mitten Bar. While both will have their share of autumn inspired brews on tap and hot music to boot, there is one other reason craft beer lovers will want to visit Ludington;
Octoberfest
in downtown Ludington! Brought to you by Bell's Brewery in Kalamazoo, Mich, the brewery partners with downtown Ludington to bring you a two-day music festival and some of their top brews. Mark your calendars for October 9
th
& 10
th
for cool brews and hot beats featuring bands like The Rev. Peyton's Big Damn Band, Levi Britton, Afro Zuma, K Jones & The Benzie Playboys and Awesome Distraction. Tickets are on sale now!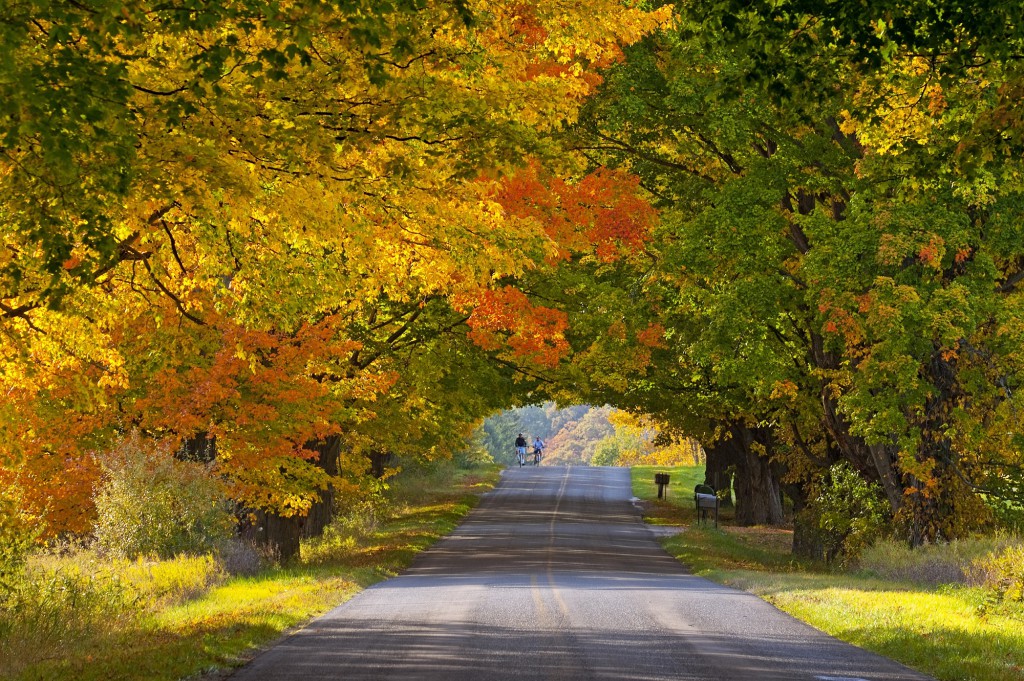 Enjoying a beautiful Fall day. Photo Courtesy of Todd Reed.
3. Endless opportunities and ways to enjoy the beautiful fall colors.
Ludington is home to one of Michigan's most popular state parks, which one of few that are open year round. The
Ludington State Park
boasts more than 37 miles of trails that visitors can choose to enjoy hiking, biking, paddling or fishing all of which are spectacular ways to quench your thirst for adventure and take in the beautiful canopies of vibrant autumn colors.
Driving tours
and
Cultural Trails
through country roads provide great opportunities to take a detour and explore more of Mason County's beautiful fall sights.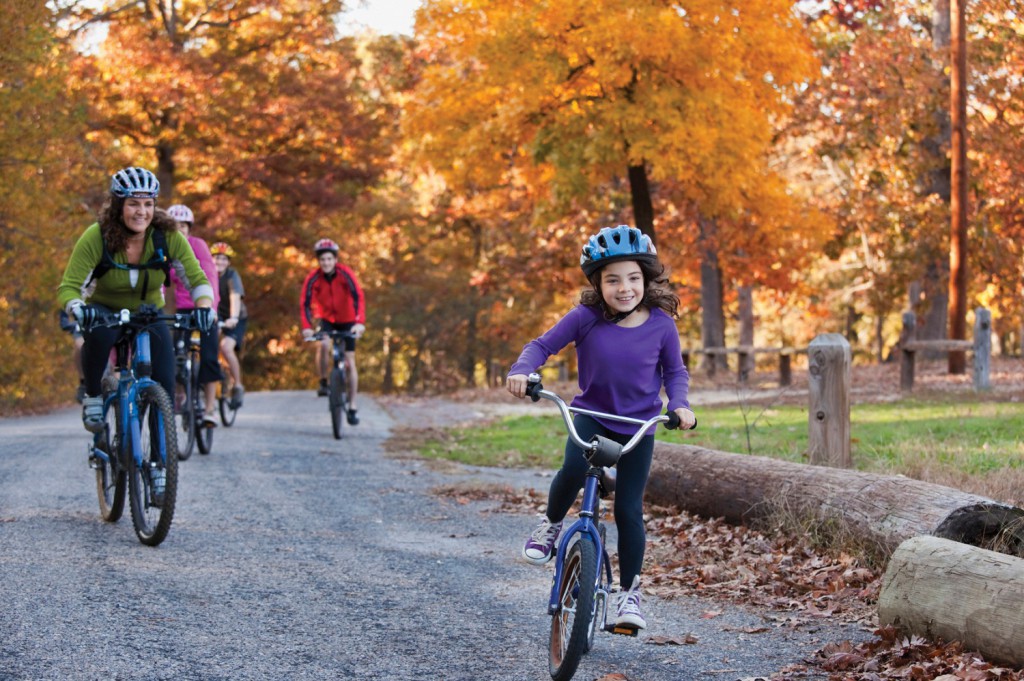 A family enjoying biking on a Pure Michigan fall day. Photo courtesy of Ludington CVB.
What is your favorite fall activity to do in Lundington?
For more travel information about the Ludington Area, visit PureLudington.com or call 800.542.4600 and request your free travel guide to the Ludington Area!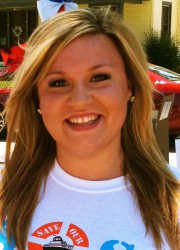 Brandy Henderson is a Ludington native and Michigan enthusiast. She enjoys kayaking at the Ludington State Park, Michigan craft beer and sharing her love of all things Ludington with people. Follow her and others who #loveludington on Instagram!