Tips for Family Friendly Fishing in Michigan
With fresh water fish including trout, walleyes, salmon, perch, bass ready to bite, Michigan is home to the best catches a fishing trip can offer. And now with the Family Friendly Fishing Waters guide from the Michigan Department of Natural Resources (DNR), it's the perfect time to plan a family fishing trip in Pure Michigan.
Learn more about the new site from Elyse Walter of the DNR below, or visit michigan.org to plan your next trip.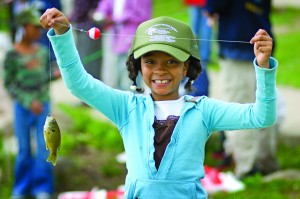 How many times have you wanted to go fishing, but weren't quite sure where to go? As a result, you never ended up taking that trip and missed out on
Michigan's outstanding freshwater fishing
.
The Michigan Department of Natural Resources understands one of the biggest barriers to getting folks to go fishing is finding suitable places to go. Preferably places an inexperienced angler can find easily, have a high likelihood of catching a fish, and offers simple amenities that enhance the trip. To overcome that barrier, we recently launched a new section of our website:
Family Friendly Fishing Waters
.
The Family Friendly Fishing Waters section of the website can be found at
www.michigan.gov/fishing
, and will connect interested individuals with local fishing opportunities. The page features a map of Michigan that's quite simple for visitors to use – just click on the county you are interested in fishing and check out the list of family-friendly locations to fish. Every single county in Michigan has one or more locations featured.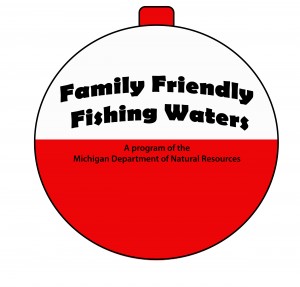 Nearly all of the locations featured on the Family Friendly Fishing Waters website were submitted by the public and are considered easy for new anglers to access and use.
Each water body's online profile includes its geographic location, driving directions, parking information, hours of operation, species of fish available, typical bait used, and much more.
Don't see a water body in the county you love to fish? The DNR will continue to accept potential locations for future inclusion as well. The Family Friendly Fishing Waters online submission form can be found at
www.michigan.gov/fishing
.
So as you consider what to do for fun this upcoming Memorial Day weekend, perhaps you'll finally have the tools necessary to plan that long-awaited fishing trip!
Elyse Walter is a communication specialist for the Michigan Department of Natural Resources. She specifically works with the DNR's Fisheries Division to help educate and promote the state's fishing opportunities and aquatic resources.
Is your family planning a fishing trip in Michigan this summer? Share with us below!