Trail Running: How to Hit Your Stride on Michigan Trails
Michigan's landscape offers the perfect setting for trail running. Thinking of getting out and hitting the Michigan trails? Todd Scott, avid runner and Detroit Greenways Coordinator of the Michigan Trails and Greenways Alliance fills us in on what you need to know.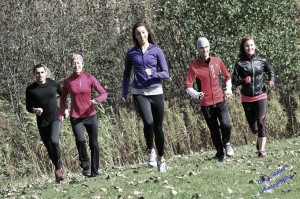 Photo credit: Greg Sadler Photography/sadlershots.com
Running can get pretty tedious. Having a rocking playlist on your iPod can help, but it's not nearly as good as taking things off road.
Trail running is one of the fastest growing participation sports in America – and for lots of good reasons: It provides a more varied, more scenic, and less stressful option for runners of all abilities. Plus, trails have fewer traffic lights to stop at!
If you run with a dog, they probably will appreciate being in the woods as well.
There are a variety of trail types that offer many benefits to runners.
Michigan rail-trails
are great for steady, relaxed, out-and-back running. They usually have a smoother surface (asphalt or crushed stone), so unlike hiking trails and mountain bike trails, you won't have to worry about rocks, roots, and other trip hazards.
In addition, many rail-trails offer amenities like water and restrooms.
Thinking trail running is something you'd like to try? Here are answers to a few questions you might ask yourself first.
Do I need special trail shoes?
Probably not. Off-road trail shoes typically provide more foot and toe protection, more tread, and are more stable. However, those features come with the price of added weight. They are unnecessary on Michigan rail-trails and even on most singletrack. Unless you're going on longer trail runs over rougher terrain, you can probably get by on your typical running shoes.
Can I run the trails in the winter?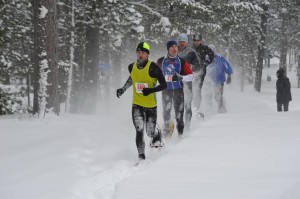 Photo credit: Greg Sadler Photography/sadlershots.com
Winter trail running is a blast. The woods and hills can help block the winter to keep you warmer. Running in light snow or packed snow can make your run more challenging but the winter scenery usually makes it worthwhile.
And when the snow gets too deep, you always can break out the snowshoes.
Are there trails near me?
You bet. Michigan leads the nation with 2,478 miles of rail-trails and greenways and has hundreds more miles of hiking and mountain
biking trails
.
To find trails throughout the state, start by visiting the Michigan Trails and Greenways Alliance (MTGA) Trails Finder at
www.michigantrails.org/map
. MTGA also prints a Michigan Trail Directory which you can get a copy of by sending a self addressed stamped ($0.61 or 2 first class stamps) business envelope to:
MTGA Trail Map
PO Box 27187
Lansing, MI 48909
One final reminder! Please be a courteous trail user by sharing the trail (and keeping the iPod volume down.) Don't be shy about flashing a smile or a "hello" to others enjoying the outdoors on Pure Michigan Trails.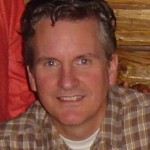 Todd Scott is the Detroit Greenways Coordinator for the Michigan Trails and Greenways Alliance. He's also a crazy ultra-runner and has completed five Leadville Trail 100 runs.