Walking With Nature: Destination Traverse City
The spectacular landscape that embraces the

Traverse City

area is an ever-changing masterpiece created over centuries by the earth-moving power of ice, wind and water. No matter what the season, nature lovers will find trails and natural areas to fuel their passions. Read more on the beauty of TC, as shared by guest blogger Jonathan Schechter."In every walk with nature one receives far more than he seeks." -- John Muir
Spring
is the gateway to wildflowers and migratory birds at places like the
Grass River Natural Area
. Summer allows explorers to roam the Manitou Islands in the
Sleeping Bear Dunes National Lakeshore
. Autumn is perfect for a paddling trip down the Platte River, and in the stillness of winter, the multitude of cross-country ski pathways and snowshoe trails is proof that the outdoor lure of Traverse City is strong and growing.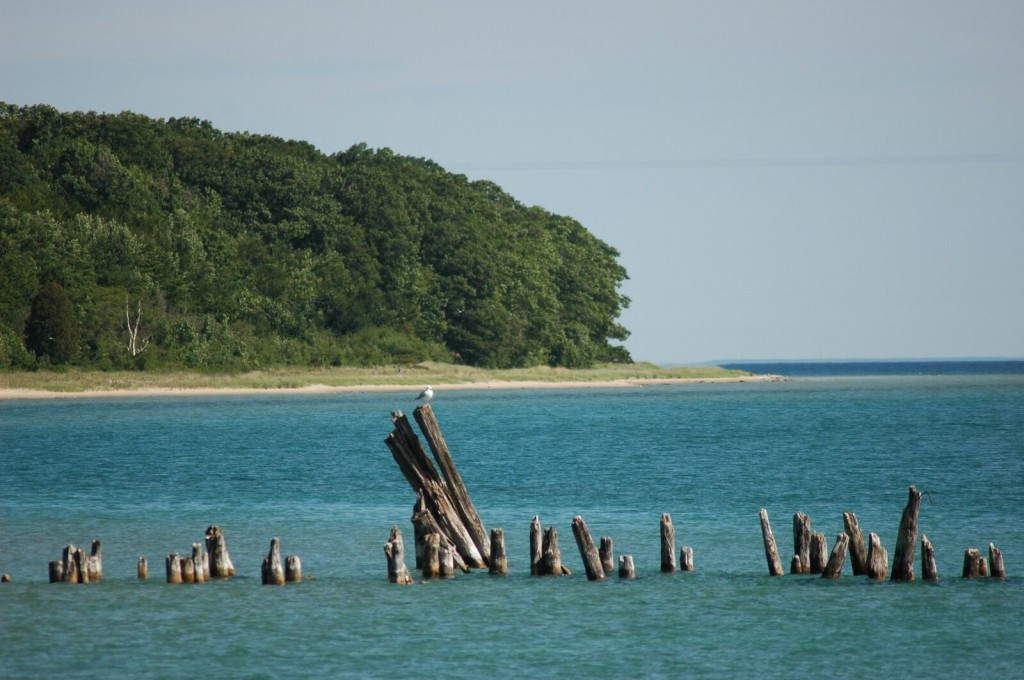 Why wait? Today is the perfect day to walk with nature.
The Grass River Natural Area
is a hidden treasure of Antrim County encompassing 1,433 acres. Spring is the perfect season to view the moss-covered hummocks of land along the clear waters of Finch Creek. Sit silently on a bench under the sweetly scented cedars; nature will share her secrets. During my last visit I watched a mink bound over the boardwalk, heard a hidden grouse drumming from behind lush vegetation and found fresh bobcat tracks - all in a matter of five minutes.
The Sleeping Bear Dunes National Lakeshore
with its 70 miles of shoreline, magnificent sand dunes and trails for every taste, lures millions of outdoor enthusiasts. Two of its beautiful treasures are the Manitou Islands – and a visit to these isolated spots makes a rewarding summer adventure.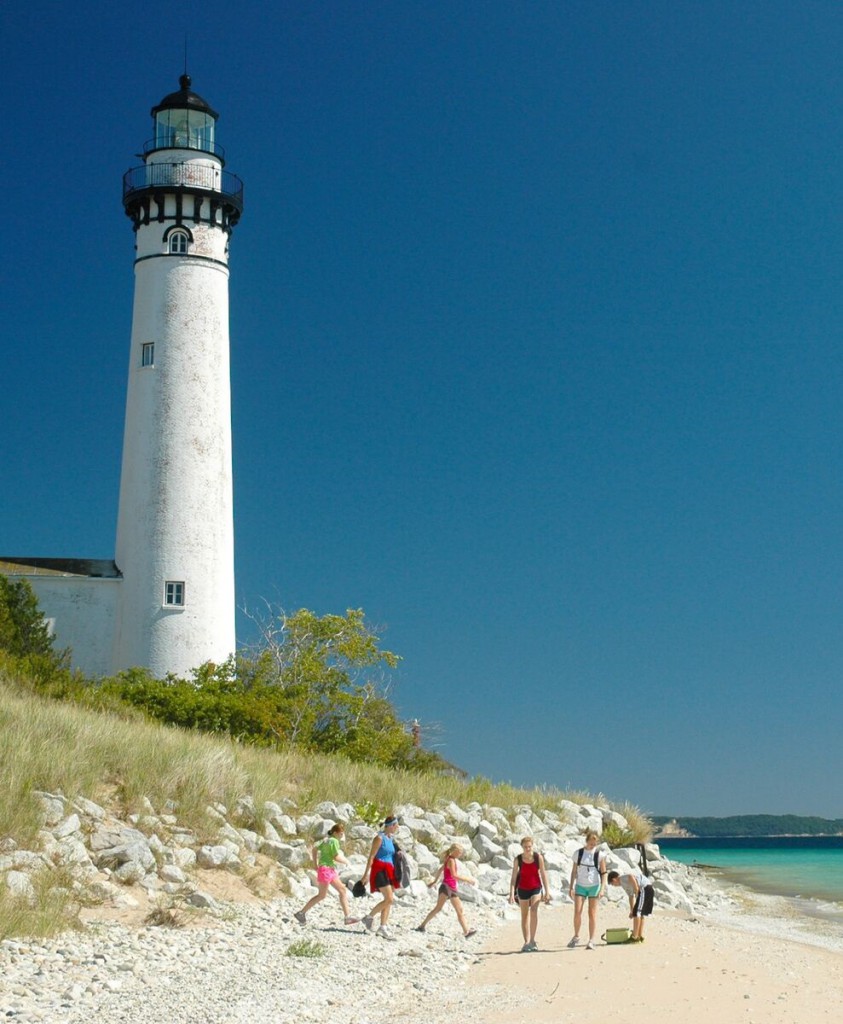 South Manitou Island
is a perfect destination for a day hiker with its lighthouse - a stark reminder of the stormy seas and shipwrecks of the Manitou Passage – and the wreck of the
Francisco Morazan
, a favorite haunt for cormorants. For a more rugged adventure,
North Manitou
offers opportunities for backpacking treks – just remember that your visit might be extended an extra day or two if the waters are too rough for the ferry to return.
The crystal-clear Platte River is well known among anglers for steelhead, salmon and trout, but it can get busy on summer days as kayakers and canoeists paddle downstream. A much better option is to go in the
autumn
, when the wildlife returns and the fall foliage puts on a brilliant show. Bring your own craft or rent at
Riverside Canoe Trips
. Seekers of solitude and wildlife may want to paddle during the morning mist; dawn is an unforgettable moment to embrace this landscape, which defines the essence of Pure Michigan.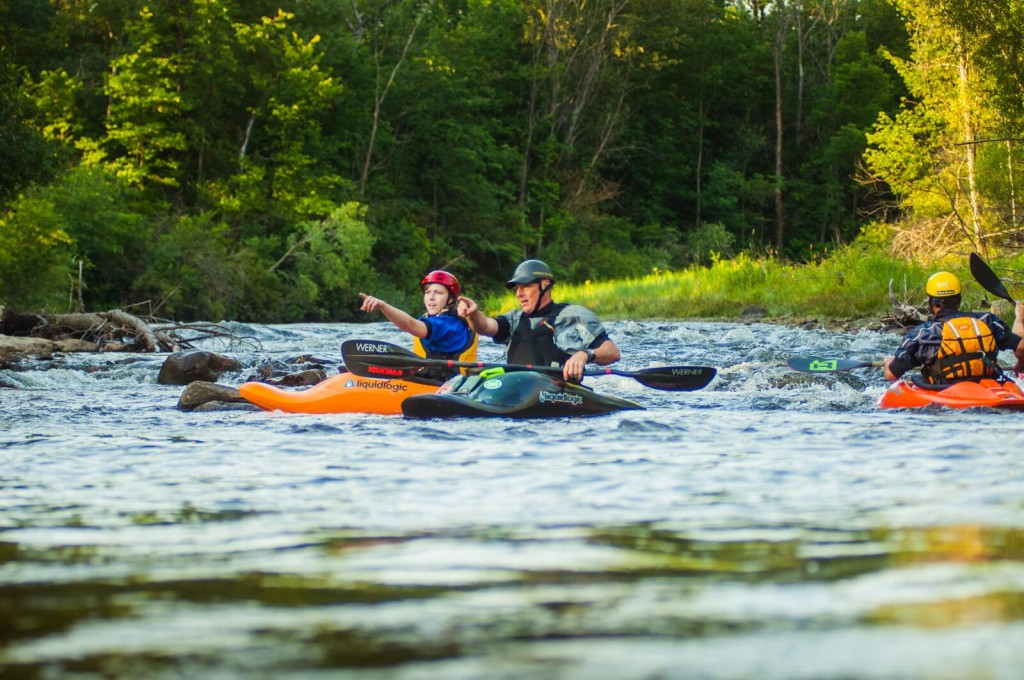 In
winter
Traverse City has miles and miles of woodland
trails
for skiers and snowshoers to explore. In the
Brown Bridge Quiet Area
you can even witness the rebirth of Traverse City's Boardman River, whose system of dams is being removed, returning this beautiful stream to a time when she was wild and free. You can get a close-up look at this process at Brown Bridge, a 1300-acre nature preserve just south of town. This broad river meadow, surrounded by high hills, was once the site of a wide forest pond, but today you can hike along its former shoreline and see how nature (with lots of human help) has been healing and renewing the valley.
On my last visit it was winter, and I made my way through deep snow, warmed by the sweet scent of cedar and balsam fir and invigorated by the bounding tracks of a river otter. It's a wonderful wild place in the shadows of Traverse City!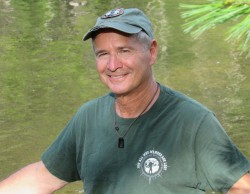 Jonathan Schechter is a Nature Education Writer for Oakland County Parks, a member of the Wilderness Medical Society and an avid hiker and trail-explorer at Sleeping Bear Dunes. [email protected]