Name These 7 Pure Michigan Things: Blue Monday Edition
Happy Blue Monday! What is Blue Monday, you ask? Blue Monday is a name given to a day in January (typically the third Monday of the month) reported to be the most depressing day of the year.
So as we look to kick the winter 'blues' with travel packages, deals and other incredible adventures during a Pure Michigan Snow Day, try your luck at guessing seven locations, phrases or landmarks that are 'blue' in Michigan.
1. This bridge is a major international crossing over the St. Clair River at the southern end of
Lake Huron
. Located between
Port Huron
and Point Edward, Ontario connecting both Interstate 94 and Interstate 69 with Highway 402 it is one of the fastest links between the Midwest and Ontario as well as the Northeast United States.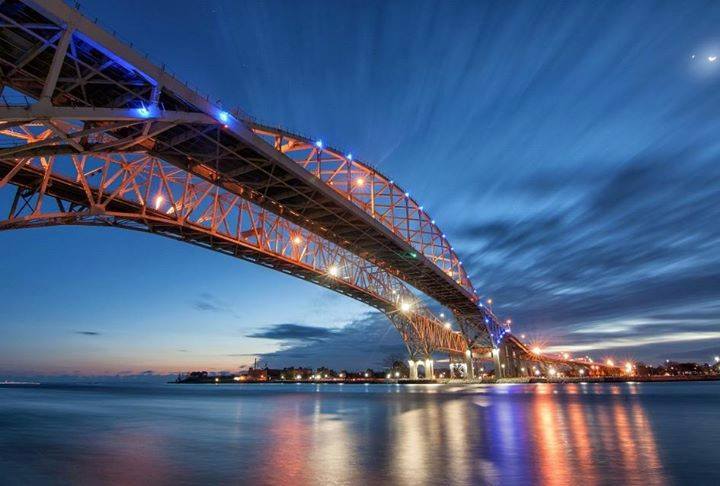 Photo Courtesy of Facebook Fan Tom Hughes
2. For more than 35 years, this fine arts camp has been providing instruction through three distinctive programs, the Summer Camp Program, International Exchange Program and Blue Lake Public Radio. Nestled in Michigan's western lower peninsula, 15 miles from downtown
Muskegon
, it welcomes young musicians, artists, dancers and actors to experience a time of fun and learning.
3. If you travel to an iconic Great Lakes state university located in
Ann Arbor
, you'll hear this phrase emphatically chanted around on campus and at sporting events.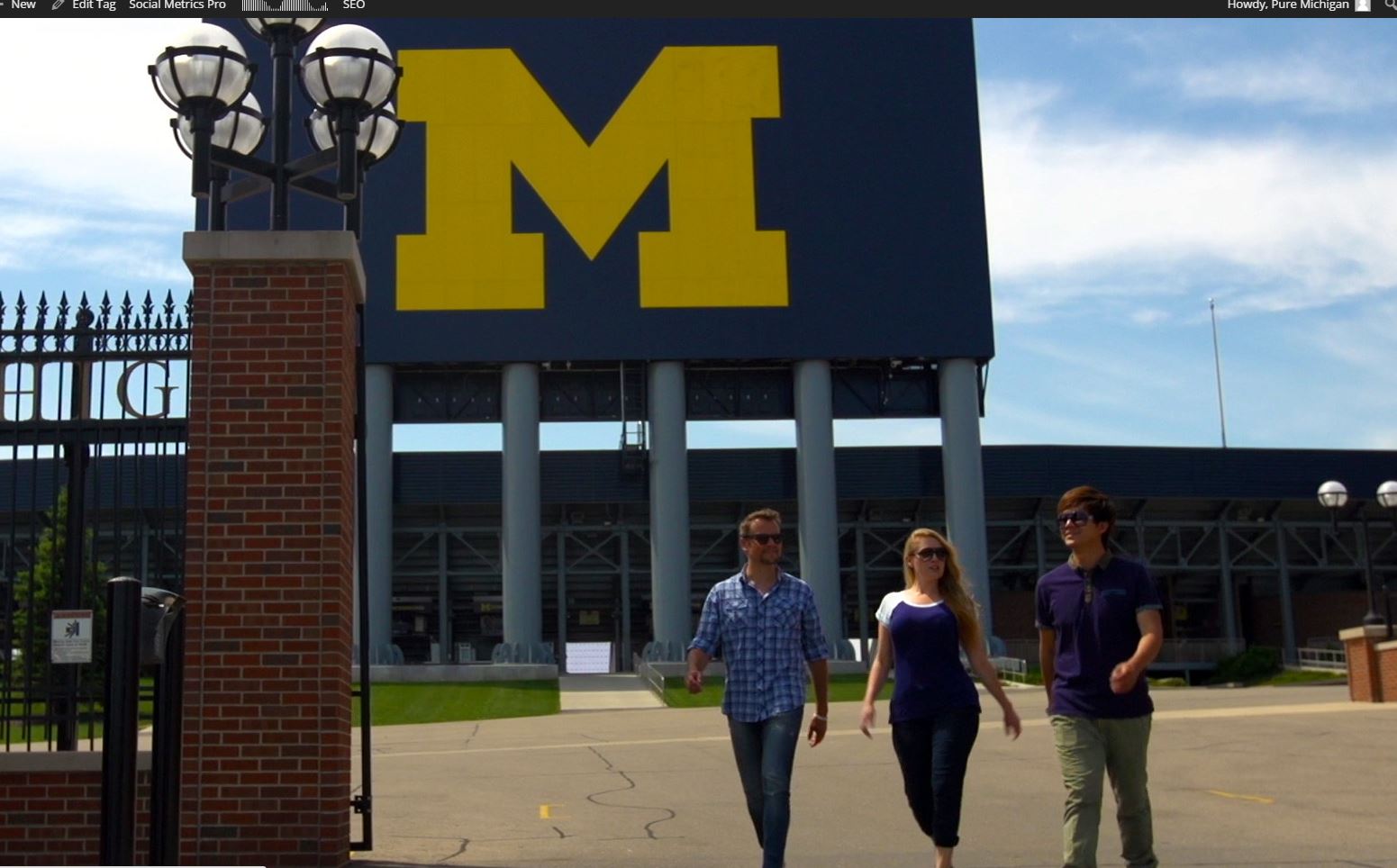 Photo Courtesy of Visit Ann Arbor
4.This particular shade of blue is worn by Pure Michigan's NFL team, the
Detroit Lions
. Since coming to Detroit in 1934, the Lions have worn this color, in addition to silver, except for 1948 when then head coach Bo McMillin changed it to maroon. (influenced by his years as coach at Indiana). Since calling
Detroit
home in 1934, the Lions have won four league championships.
5. Delicious fruits that you can pick at
Michigan U-Pick farms
, when in season. During August,
Montrose
has an entire festival dedicated to the delectable fruit, where delicious _________ pancakes and pies can be enjoyed.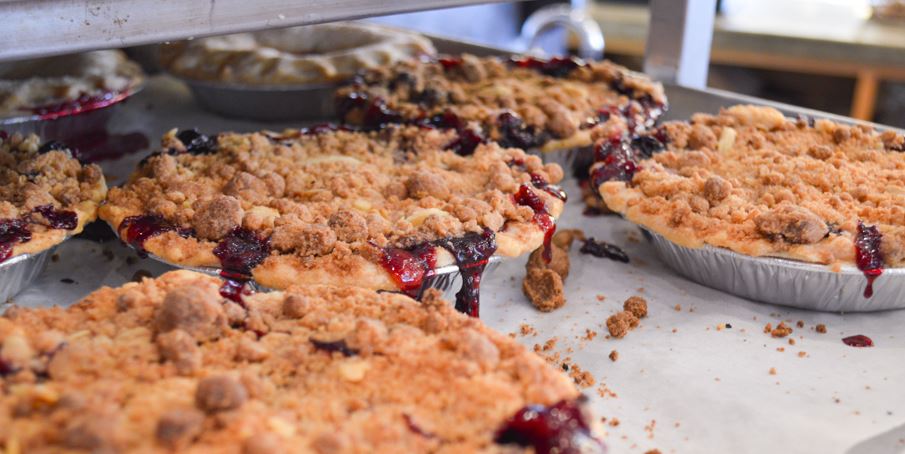 Photo Courtesy of Zack Achatz
6.This annual Upper Peninsula pond hockey championship, taking place Feb. 11-14, is one of the few tournaments where their 'pond' is actually one of the Great Lakes! The pond hockey tournament is played on the frozen ice of Moran Bay,
Lake Huron
. Thirty 75' x 150' rinks are created and over 250 games are played during a fun-filled weekend every year. Plan your stay in
St. Ignace
when looking to attend the tournament!
7. Though not always physically blue, these Pure Michigan panfish make for great eating and can be caught on the shores of Michigan's many inland lakes. If
Ice Fishing
is your hobby, try to catch one or many of these fish during the
Michigan Department of Natural Resources (DNR)
Free Fishing weekend Feb. 13 and 14.
What did we miss? Share with us by commenting below!
*
Answers: 1. Blue Water Bridge. 2. Go Blue. 3. Blue Lake Fine Arts Camp. 4. Michigan Blueberries. 5. Honolulu Blue. 6. Labatt Blue Ice Hockey Championship. 7. Bluegill.