Preparing Grand Hotel for its Grand Opening

Grand Hotel is open six months of the year, but retaining its exceptional style and beauty is an all-year process. Much is done during the winter months to prepare America's Summer Place for opening so it's ready for guests at the start of every season. Read more on just some of what it takes to get this iconic Pure Michigan destination ready for another year of visitors.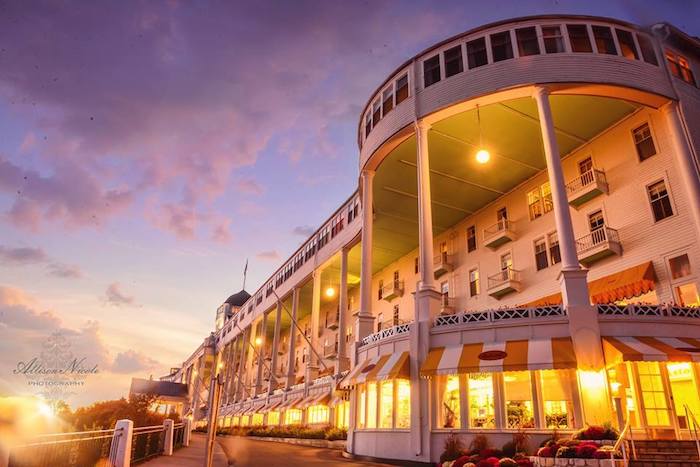 Hammer, paint and polish — oh my!
Maintenance and construction take place all winter. Recently, approximately 1,000 pieces of furniture from 200 guest rooms were restored and repainted, and 16 bathrooms renovated. The west end of the iconic Front Porch has been redone for the first time in 50 years. This extensive project will take two years to complete, with the east end to be done next year. Security checks were completed on each one of 535 fire extinguishers that are throughout the properties.

Housekeeping starts its preparations about six weeks before the hotel opens. They clean every area of the hotel including guest rooms, public spaces and hallways. This includes all lights, chandeliers, drapes, valances, canopies and flooring.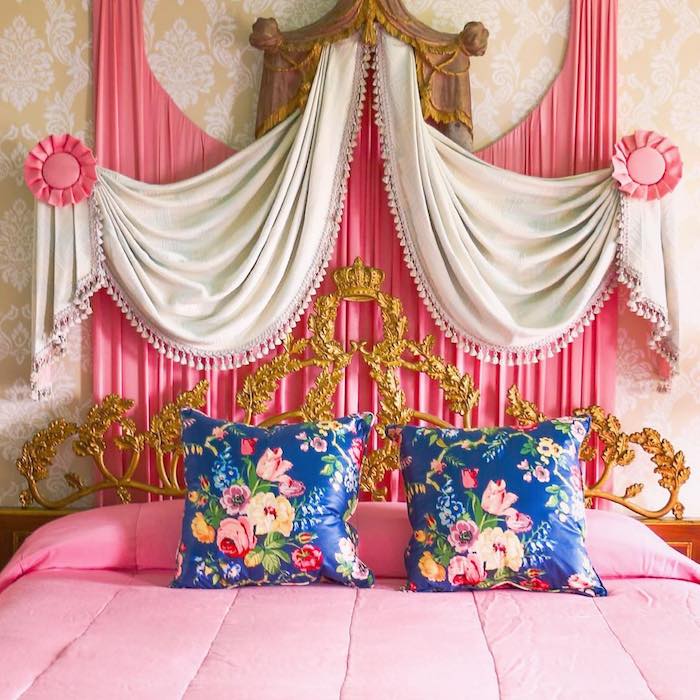 Filling our cupboards
Beginning in late March, the season's supplies begin to arrive. It takes about three weeks for coolers, freezers and dry storage to be filled. This includes all of the hotel shops' inventories, room amenities and the initial food orders for the employee cafeteria, where up to 300 meals will be made per day for staff and contractors beginning April 1. All the supplies first arrive via ferry and then are transported to the hotel by horse-drawn dray, often filling the receiving dock several times a day. During the season, a kitchen staff of more than 100 prepares as many as 4,000 meals for our guests.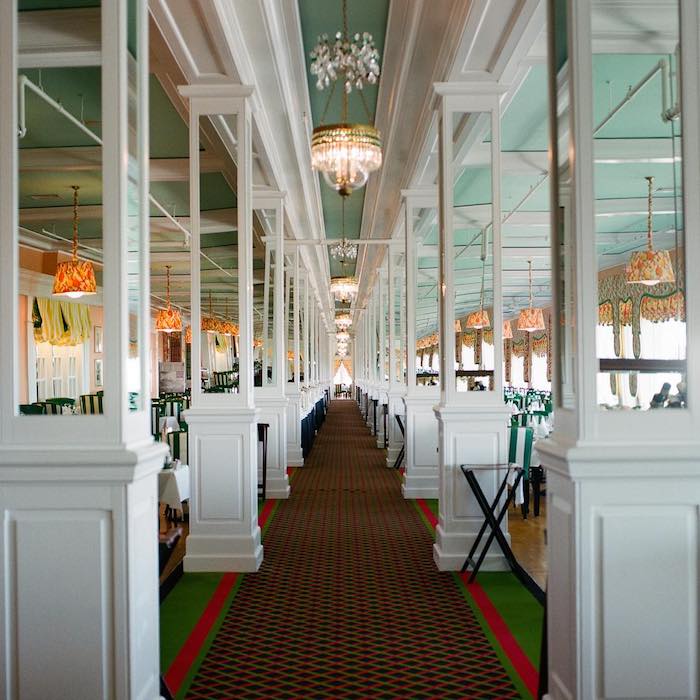 Making it all happen: our staff
With more than 150,000 overnight guests each season, Grand Hotel's staff is invaluable. Our human resources department is very busy during the winter months, finding and hiring the right candidates to fill positions throughout the hotel before we open our doors in May.

In the weeks prior to the hotel's opening, as employees arrive they are brought up to speed on their roles working at Grand Hotel, including new-hire paperwork, orientation, uniforms and being assigned housing. We also help them adjust to island living by assisting them with essentials such as opening bank accounts, and locating the post office, medical center and grocery store.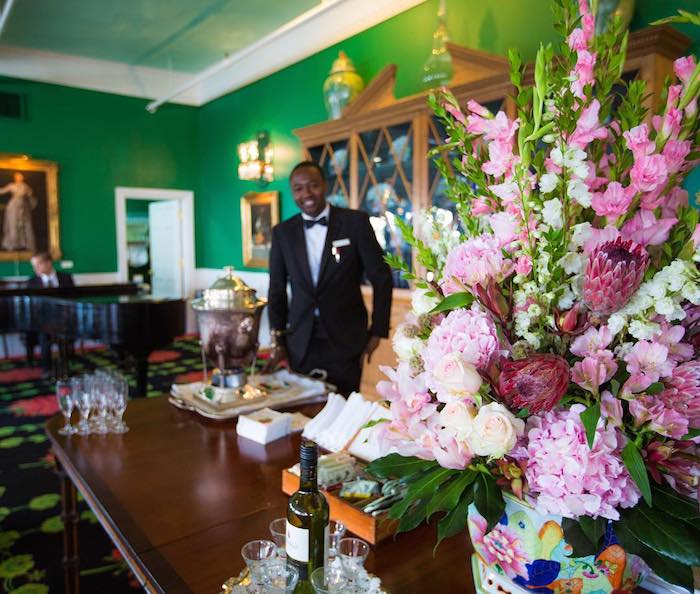 Grand Hotel has 15 shops with a staff of 48 who come from all over the world. Working with more than 500 vendors, it takes eight to 10 people three weeks to unpack, price and display all the merchandise before the season begins.

Make room for more blooms
The beautiful gardens at Grand Hotel are carefully planned. Springtime splendor begins with flower bulbs ordered the previous year and planted in October — lots of flower bulbs. This past year, more than 21,000 tulips were planted to announce the spring. You' can enjoy them welcoming the sun and warmth in the triangle beds on the hotel's east side, along the rose walk, outside Sadie's Ice Cream Parlor and along the steps by the tennis courts. In addition, 3,300 daffodils were spread out to the ground's natural areas and golf course, and in some of our formal gardens.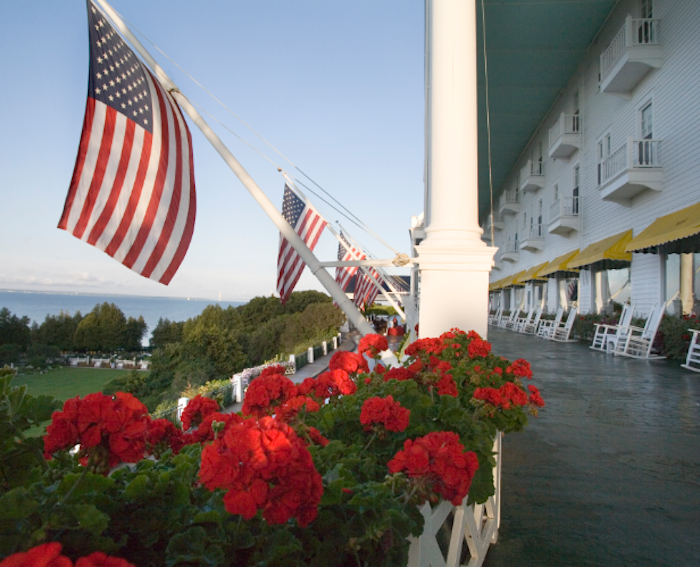 Over the winter, the approximate 260 porch flower boxes are painted and prepped to house Grand Hotel's roughly 2,500 geraniums. The 25-member grounds crew takes an entire day to place the boxes, fill them with our own compost mix of plant materials and hotel-used coffee grounds, and plant the geraniums. These flowers for which Grand Hotel is known bloom almost the entire season and their cheerful beauty is worth every detail.

Then our horses, of course
Preparing Grand Stables for the season starts with opening the barn and turning on the water. Maintaining the various vehicles, many manufactured over a hundred years ago, actually starts in the fall so replacement parts can be ordered or made in-house. Each horse's harness is taken apart, cleaned and oiled in the fall so that worn parts can be replaced or repaired, then re-oiled and reassembled again in spring. The summer feed supply arrives and the stables are ready for the horses' return to the island about a week before opening. Finally, haircuts, baths and individual harness fittings take place and new horses are given time to acclimate to the island's sights and sounds.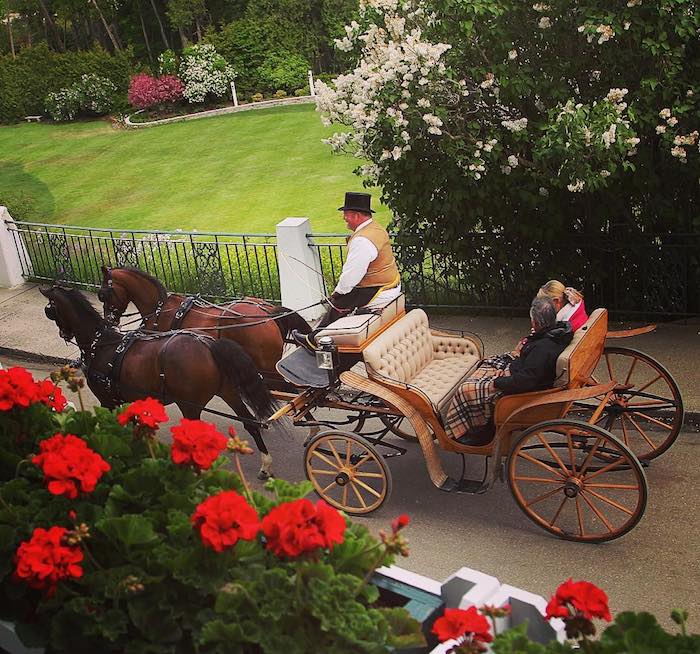 The grand finale
Before the first guest arrives, Grand Hotel President Dan Musser III and his sister Mimi Cunningham do a walk-through of every room. The red carpet is replaced on the front steps to the Front Porch, the doorman podium is reinstated, the parlor furniture set and the famous white rocking chairs positioned on the porch.

Only then is this third-generation, family-owned Historic Hotel ready to open for another grand season.

Be sure to check out Grand Hotel's Facebook, Twitter and Instagram pages!
---