Six Pure Michigan Activities to Experience in Lenawee County

Photo courtesy of Mike Dickie
If you're looking for a picturesque countryside, hometown charm and more than 50 lakes for recreation and enjoyment, look no further than Lenawee County this summer. The Michigan International Speedway located in Lenawee is known for its NASCAR races, Faster Horses Festival and other exciting events for the whole family. If you'll be in the Lenawee and Irish Hills area this summer, here are six fun-filled places to visit.Taking a trip down US-12 or M-50 will lead you to a few local wineries and breweries.
Cherry Creek Winery
(15750 US-12, Cement City)
Located in a Historic 1870 Schoolhouse, enjoy a wine tasting at the knotty pine bar. Sample Cherry Creek's freshly made butter fudge, or Michigan Cherry Preserves. Sample gourmet items like fresh pressed Artisan Olive Oil or 18 year old Balsamic Vinegar from Modena Italy, all bottled on site. Special events, including live entertainment by the vineyard, most weekends.
Pentamere Winery
(131 E. Chicago Blvd., Tecumseh)
This Downtown Tecumseh winery offers around a dozen wines to choose from, try a few in the tasting room and take a peak at the cellar where all of the wine is stored and bottled. The winery also offers it's own wine jellies and gift items.
J. Trees Winery
(703 E. Chicago Blvd., Tecumseh)
Located in the Historic Hayden-Ford Mill, this winery's tasting room also includes small plates and panini sandwiches. Their wines and ciders are crafted from estate grown fruit, as well as other high quality Michigan fruit. Enjoy a drink on the outdoor patio, overlooking the water!
Tecumseh Brewing Company
(128 W. Chicago Blvd., Tecumseh)
The brewery offers an extensive selection of craft beer, 12 to 16 beers on tap, ranging from American Ales to German lagers and from hearty stouts to Belgian ales.
Need a place to unwind? The area around Michigan International Speedway includes many parks and lakes, perfect for camping and boating!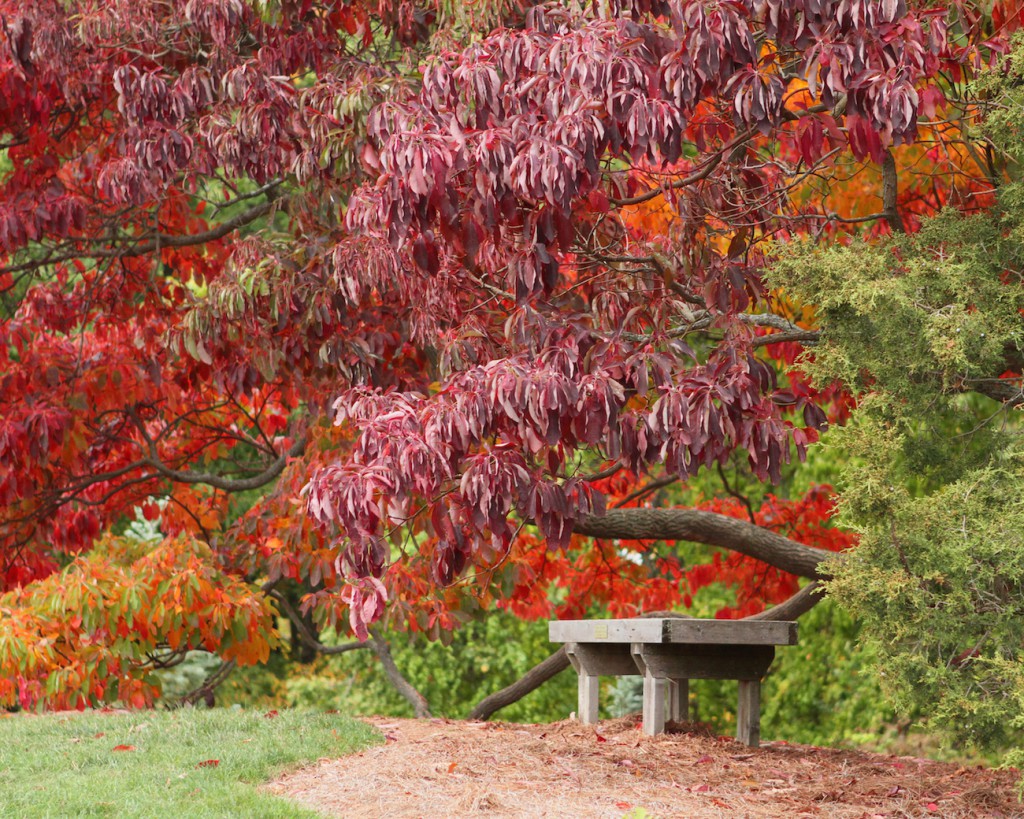 Photo courtesy of Mike Dickie
Hidden Lake Gardens
(6214 M-50, Tipton)
Hidden Lake Gardens is open 362 days of the year with an admission fee of $3 per person. Guided tours, requested at least two weeks in advance, are available for $3 per person. Year-round educational programs for all ages are offered at the Visitor Center, which also houses a library, exhibits, auditorium, meeting rooms and a gift shop. The Conservatory includes tropical plants, arid plants, and a variety of flowering houseplants. A picnic area with shelter is available without reservations. In addition to more than 6 miles of one-way paved drives, there are nearly 10 miles of hiking trails to allow the visitor a closer look at the beauty the Gardens provides.
Enjoy a day on the lake! Great for fishing, boating, or just relaxing, the Irish Hills area offers many lakes. Devil's Lake and Wamplers Lake are both located near Michigan International Speedway and offer something for everyone!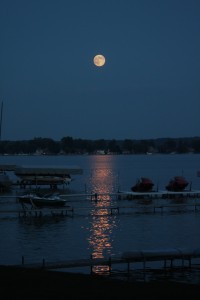 Photo courtesy of Dan Cherry
Devil's Lake located less than 10 miles south of the track off of US-223, with a public boat access located on Southwest shore off Devils Lake Hwy (Across the street from 9555 Devils Lake Hwy, Manitou Beach).
Manitou Beach
is a great place for a bike ride, with stops at Jenni's Coffee and Cream for an iced coffee or ice cream cone. Enjoy lunch or dinner at
Manitou Bar and Grill
and shopping at
Devils Lake View Living
, and
The Buoy at The Lake
which both offer jewelry, purses, home décor and more.
Wamplers Lake located in
W.J. Hayes State Park
(1220 Wamplers Lake Rd, Onsted)
W.J. Hayes State Park, in the heart of the Irish Hills, is bordered by a group of inland lakes frequented by anglers and boaters. It is home to Wamplers Lake, a 780 acre all sports lake great for fishing and all water sports. There are numerous geocaching hides in the park, metal detecting is allowed in designated areas and dogs are welcome visitors, too. The park offers modern campsites, a large swimming area, two
boat
launches,
fishing
pier, foot paths, a picnic shelter, activity areas and free children's programs.
This summer, enjoy Lenawee, the Michigan International Speedway and the communities surrounding it. For more information and deals in the Irish Hills area, visit the Lenawee County Conference and Visitors Bureau's on
Michigan.org
.