These Winning Photos Capture The Beauty & Majesty of Michigan
From Lake Michigan's sandy beaches to sunsets in Detroit, Michigan residents often find an opportunity to capture a "Pure Michigan moment" through the lens of a camera.
To give photographers a chance to share their love of Michigan with the world, the
Pure Michigan Moments Photo Contest
was created. Four winners, one for each season, have been selected from the top 10 entries that received the most votes from the Pure Michigan community. In all, there were 8,924 submissions from photographers who shared their images on social media using the hash tags, #PureMichigan and #PMcontest2015.
The winners will have their photos and names published in a 2016 Pure Michigan Travel Guide and receive merchandise from the Pure Michigan store.
WINTER:
Brenda Martin of Ortonville, who took the photo while on a family trip to the Upper during the Thanksgiving holiday, called it an honor to have her photo selected.
It was while in
Eagle Harbor
that Martin said she noticed how well the snow, sky, a lighthouse and Lake Superior looked and decided to capture it all on film.
"When I entered the contest, after several family members and friends shared it to my Facebook page, I thought maybe I had a chance because everything is special about this photo, all the right elements are there," she said. "But, to actually be selected as the winner, is an absolute honor. Pure Michigan gives photographers of all skill levels the opportunity to showcase their beautiful photos of this great state we live in, and there certainly was no shortage of beautiful photos in this contest."
SPRING
Suellen Gause of Dowagiac was shopping with a friend in Benton Harbor when she decided to stop at
Rocky Gap Park
to see Lake Michigan.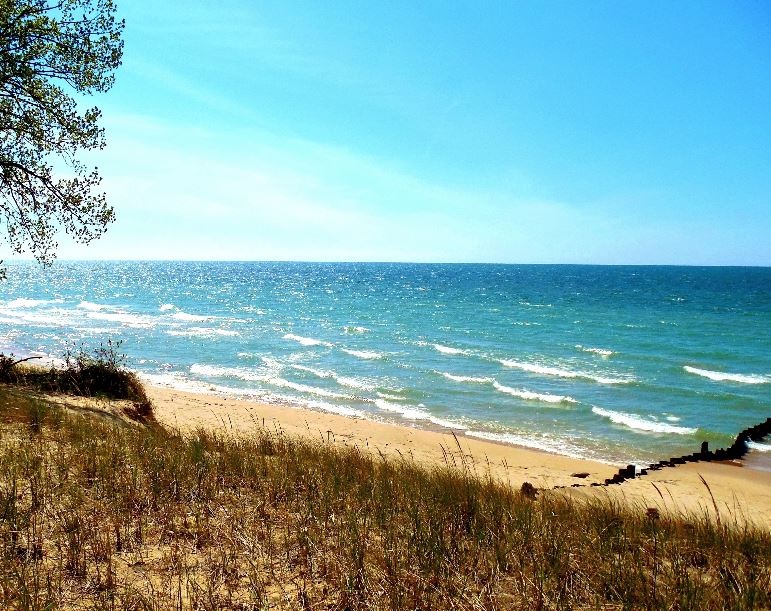 "It was one of those days when the sun was bright, the sky was blue and the lake was gorgeous," Gause said. "It was a weekday afternoon, so only a few people were parked there taking in the view. I took several shots of the shoreline and open water, feeling fortunate to have been there on such a perfect spring day."
The photo is especially important to Gause because Lake Michigan is 40 minutes from Dowagiac where she was born and raised.
"Those Lake Michigan beaches have been the site of many family picnics and sight-seeing trips from the time I was a small child," she said.
SUMMER:
Evans Tasiopoulos of St. Clair Shores was on
Belle Isle
the week before Labor Day when he snapped his winning photograph of the James Scott Memorial Fountain.
"The 90-year-old fountain, especially at night, always fills me with such awe and wonder," Tasiopoulos said. "When all lit up, to me, the fountain becomes a living and breathing entity. It has seen the many changes throughout Detroit's history. I always find myself drawn in to spend a little time listening to all of its stories."
FALL
Kristy Ratcliffe of Flat Rock was visiting
Tahquamenon Falls
in Paradise with her family and a friend when she photographed her winning picture.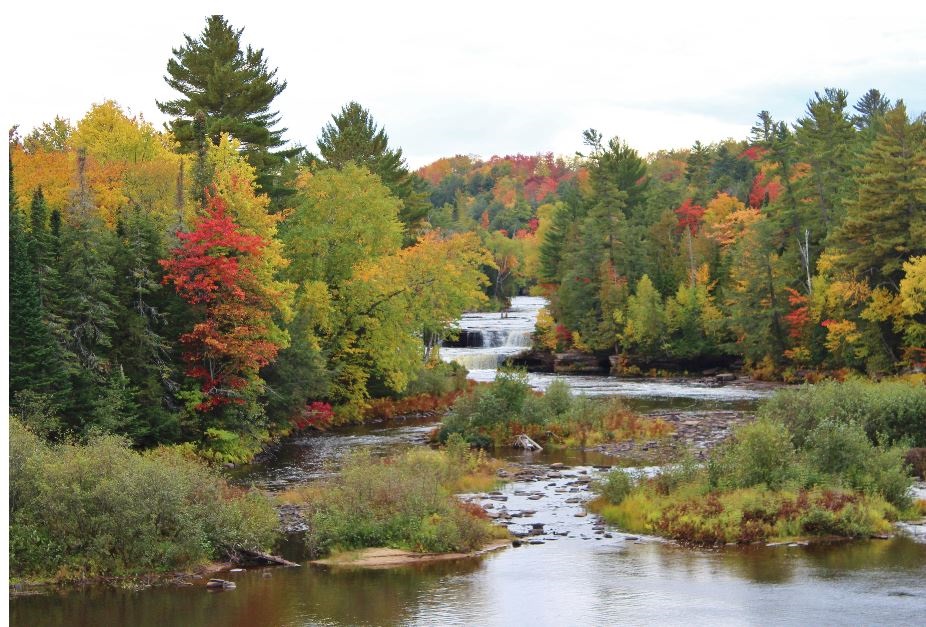 "My family and I have been there many times before but never in the fall," she said. "Our friend, Danielle, had never been across the Mackinac Bridge so we convinced her to join us. We have camped all across the country but the U.P. is still our favorite place to be. There is nowhere else like it. It makes me so happy to share the beauty of our state with the ones that I love."
Which photo is your favorite from this year's photo contest?