Explore Iconic Detroit Locations with the Batman V Superman: Dawn of Justice Tour App
Detroit has been home to the filming of many Hollywood movies, but maybe none as action-packed as recently-released Batman V. Superman. What's more, smartphone users have the chance to download an app and go on a tour of the historic Motor City locations that were featured in the movie.
The app (downloadable here) features content, extras and cool freebies that become available as you check in at the 12 respective Detroit locations. Read below to learn more about five of the local destinations featured in the app and be sure to download to check out the rest!
1. Wayne Building in Gotham (Guardian Building)
Originally named the Union Guardian Building, it was created for the Union Trust Co. when it required more space after merging with the National Bank of Commerce. It was also known as the Cathedral of Finance because of the building's architecture. Its taller north tower and smaller octagonal south tower are connected with a nave-like block similar to the plan of a cathedral.
(From the app)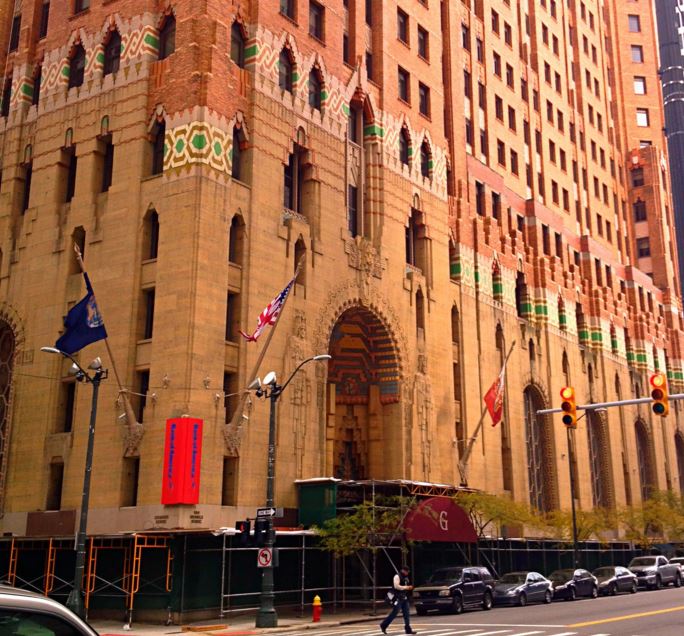 Guardian Building, Photo Courtesy of The Awesome Mitten
2. Museum Gala (Detroit Public Library)
Measured by volumes in the collection, the
Detroit
Public Library is the largest library system in Michigan and the 20
th
largest in the United States. Designed by Cass Gilbert, the library was constructed with Vermont marble and serpentine Italian marble trim in an Italian Renaissance style. Gilbert also designed the United States Supreme Court Building in Washington, D.C.
(From the app)
3. Diana's Hotel (Masonic Temple)
The largest Masonic Temple in the world has hosted many of the world's greatest entertainers for four generations. The 4,400-seat theater exudes a charm - and acoustically perfect surroundings - that thrills spectators. This historically significant 1,037-room architectural gem, designed by George D. Mason, lends itself to numerous events, including prearranged tours.
4. Meeting in Washington, D.C. (Belle Isle – Detroit side of bridge)
Rich with history and natural beauty,
Belle Isle Park
is a
Detroit
gem and Michigan's 102nd state park. The 987-acre island park features a nature zoo, conservatory, golf practice facility, maritime museum, an aquarium, picnic areas and more. The park includes three lakes, 150 acres of wooded area and spectacular views of the
Detroit
and Windsor skyline.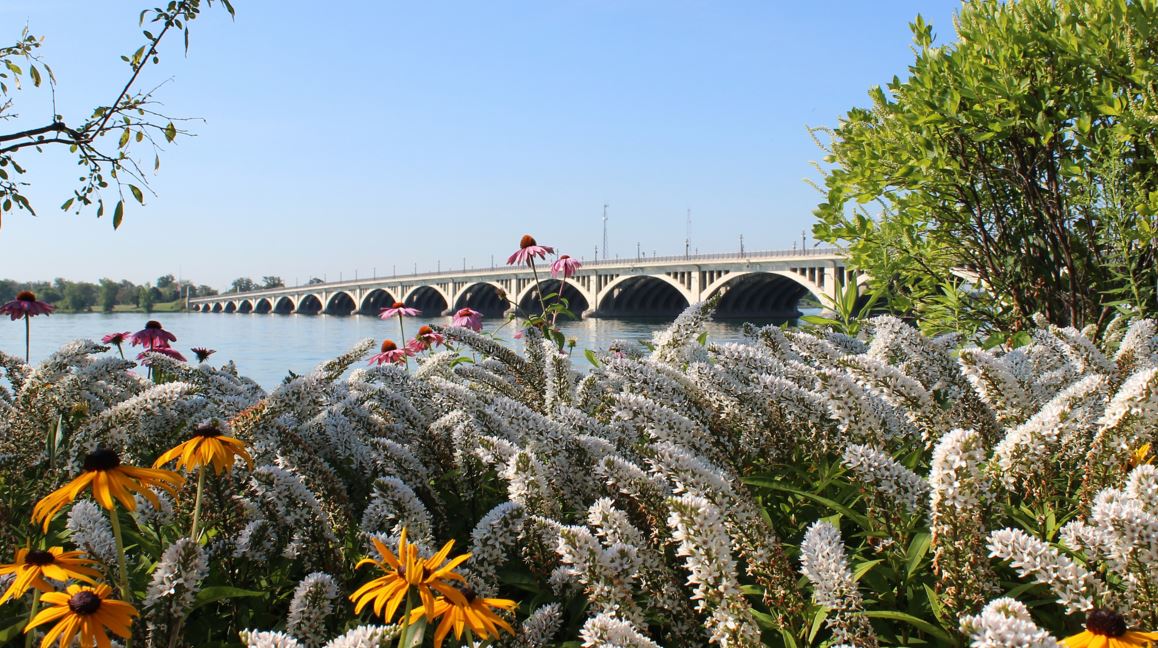 MacArthur Bridge on Belle Isle
5. Raffi's Restaurant (Hygrade Deli)
Nate Stutz opened the Hygrade Deli about 65 years ago in what was then the Western Market. The deli got its name from the market's largest vendor, Hygrade Food Product Corp. After the Western Market was leveled to make way for I-75, Stutz moved the restaurant to Michigan Avenue. It has been there ever since, in an unaltered state, serving some of
Detroit's
best corned beef sandwiches.
How many of these Detroit destinations have you visited? Share with us by commenting below!