Five Spectacular Michigan Destinations Nominated for 8th Wonder of the World
We all know that Michigan is a beautiful state and home to some pretty amazing places, but are we home to any "wonders of the world?" Travel website
Virtual Tourist
is on a quest to find the 8th Wonder of the World, and several Michigan spots are in the running.
Below see a roundup of the Michigan destinations up for the title and vote for your favorite
here
from now through September 30th.
What do you consider the "8th Wonder of the World?" Tell us in the comments below.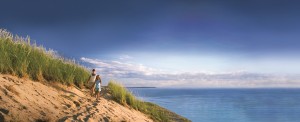 Sleeping Bear Dunes National Lakeshore
Empire, Mich.
Michigan's Sleeping Bear Dunes Lakeshore encompasses a 60 km (35 mi.) stretch of Lake Michigan's eastern coastline, as well as North and South Manitou Islands. The Sleeping Bear Dunes National Park was established primarily for its outstanding natural features, including forests, beaches, dune formations and ancient glacial phenomena. Michigan's Sleeping Bear Lakeshore also contains many cultural features including an 1871 lighthouse, three former Life-Saving Service/Coast Guard Stations and an extensive rural historic farm district. Learn more about the Sleeping Bear Dunes
here
.
Frankenmuth
Frankenmuth, Mich.
Willkommen. In German it means welcome. In
Frankenmuth
, Michigan's Little Bavaria, welcome to family time, welcome to playtime, welcome to Christmas time all year long. It's a place with horse-drawn carriages and covered bridges, riverboat cruises and world famous chicken dinners, big water parks and small-town strolls.
Frankenmuth
is the perfect place to simplify the agenda and spend the whole day with family.
Frankenmuth
is a place to enjoy the simple things in life. More information can be found on
Frankenmuth's
website
and in the video below.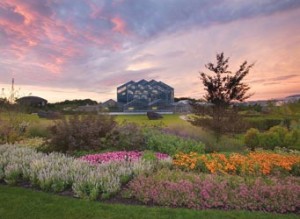 Frederik Meijer Gardens & Sculpture Park
Grand Rapids, Mich.
One of the world's most significant botanic and sculpture experiences, Frederik Meijer Gardens & Sculpture Park serves more than a half-million visitors annually. Meijer Gardens was recently ranked in the top 100 most-visited art museums worldwide by Art Newspaper, the leading publication in global art news. The 132-acre grounds feature Michigan's largest tropical conservatory; one of the largest children's gardens in the country; arid and Victorian gardens with bronze sculptures by Degas and Rodin; a carnivorous plant house; outdoor gardens; and a 1900-seat outdoor amphitheater, featuring an eclectic mix of world-renowned musicians every summer. The internationally acclaimed Sculpture Park features a permanent collection including works by Rodin, Oldenburg, Moore, Bourgeois and Plensa, among others. Indoor galleries host changing sculpture exhibitions with recent exhibitions by Picasso, Degas, di Suvero, Borofsky, Calder and Chadwick. Click
here
for more information.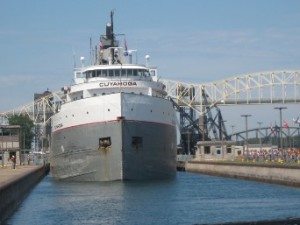 Soo Locks
Sault Ste. Marie, Mich.
The Soo Locks have already been referred to as one of the great wonders of the world and are still the largest & one of the busiest waterway traffic systems on earth! Watching huge vessels pass through the Locks is a unique experience that cannot be seen anywhere else in the United States! The Locks consist of two canals and four locks that allow vessels of many types/sizes to safely traverse the 21-foot drop in elevation of the St. Mary's River between Lake Superior and Lakes Michigan and Huron. From viewing decks, you can watch "Lakers" and "Salties" (ocean-going vessels) as they travel the seaway between ports and navigate the rise/drop of the water levels. More information can be found at the
Soo Locks website
.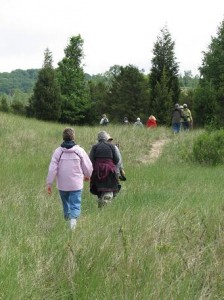 Saugatuck Harbor Natural Area
Saugatuck, Mich.
The
Saugatuck
Harbor Natural Area is a 173-acre tract of magnificent duneland along the Lake Michigan shore owned by the City of
Saugatuck
. The land is home to several species of rare plants, birds and animals, and demonstrates the unique geological and ecological features of Great Lakes dunes. It's freshwater parabolic dunelands are designated by The National Trust as one of the 11 most endangered ecosystems in the world. The Natural Area is open year round and guided walks are held every Saturday morning at 10 am from May 25, 2013 to Sept 14, 2013.
Head over to the 8th Wonder of the World contest page to cast your vote today!