An April Full of Events in Pure Michigan
April in Michigan marks the start of spring. From fantastic festivals to exciting outdoor events, there's so much to enjoy as the snow melts away and warm weather returns. Below is a roundup of some of the many events going on around the state next month. Check out our events page to check out everything going on in Pure Michigan all month long.
April 1-10
American Ballet Theatre: The Sleeping Beauty
March 31 – March 3,
Detroit
UMS and Michigan Opera Theatre join forces to bring American Ballet Theatre's new production of The Sleeping Beauty to the Detroit Opera House. Choreographed by Marius Petipa with staging and additional choreography by Alexei Ratmansky, this classic story ballet premiered 125 years ago at the Mariinsky Theatre in St. Petersburg. The story is one of the most familiar and enchanting of all fairy tales: the beautiful princess Aurora is cursed by the evil sorceress Carabosse to sleep for 100 years, until she is awakened by the kiss of a handsome prince.
Mackinaw Raptor Fest
April 1-2,
Petoskey
Not something you'll soon forget - getting up close and personal to live hawks and owls! A free, family-friendly public program featuring these wonderful creatures will be held at Camp Daggett on Walloon Lake near Petoskey on April 2. Gather up the family and swoop over to Petoskey.
Northwest Michigan Camper & RC Show
April 1-3,
Traverse City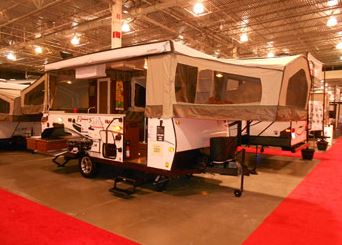 If you're looking for a new way to explore Pure Michigan, this is a show you won't want to miss! New recreation vehicles—over 35 units and over 10 brands displayed; folding campers, travel trailers and fifth wheel travel trailers, ranging in price from $7,000 to more than $75,000. Learn about the latest RV features and innovations, and take advantage of low show pricing. Booths featuring parts and accessories, campground information, RV financing and RV rentals make this the complete RV show experience.
Maple Syrup Day
April 2,
Grayling
Visitors will be able to taste maple syrup and sap, smell the aroma around an outside evaporator pan and welcome spring at this educational and fun event. Maple recipes will be available for those wishing to savor the sweetness of the day.
Step Back in Time
April 2,
Monroe
At the River Raisin National Battlefield Park "Step Back in Time" to the Era of the Fur Trade with Norbert DeWilde on April 2, 2016 from 2-3:30 pm. Learn about the Fur Trade and explore animal furs in this fun filled hands-on activity! For ages 6-12 years. Only 20 spots so RSVP today to the battlefield at 734-243-7136. Refreshments will be served!
Nana's Naughty Knickers
April 3-12,
Flint
Bridget and her Grandmother are about to become roommates. However, it seems her sweet Grandma is running an illegal boutique from her apartment, selling naughty knickers to every senior citizen in the five borough area! Will Bridget be able to handle all the excitement? Will her Nana get arrested – or worse – evicted?
April 5- 10
The Legend of Sleepy Hollow
April 6-9,
Saginaw
Washington Irving's tale, with all the famous characters - the awkward teacher, Ichabod Crane, the lovely Katrina Van Tassel and the brutish Brom Bones. The story saves the best for last - the ride of the headless horseman. The Legend of Sleepy Hollow is great family entertainment any time of year!
Capital City Film Festival
April 7-10,
Lansing
The Capital City Film Festival (CCFF) is a multimedia showcase of films and live touring bands that engages audiences in Michigan's capital city. CCFF celebrates independent artists from around the world by curating outstanding multimedia experiences for the community.
Art.Downtown.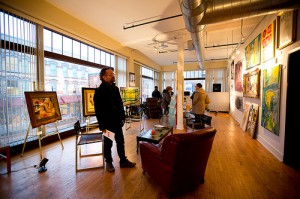 April 9,
Grand Rapids
This spring, Art.Downtown. will captivate Grand Rapids on Saturday, April 9, 2016 from 12-9PM. Grand Rapids' ultimate local art experience will feature several hundred artists in dozens of galleries, businesses, and studio spaces around downtown, expanding from the Avenue for the Arts corridor in the Heartside Neighborhood to KCAD, Devos Place to ArtPrize winning SiteLab on Rumsey Street, and more. Meet and speak with artists, curators, and shop owners about everything from artistic methods to collective movements. Join the excitement and see what the Grand Rapids local arts community has to offer!
Art Along the Trail: Pioneer Wine Trail
April 9-10,
Jackson
Art Along the Trail will be an event that is self-driven over the two days and each winery will have a "new release" wine that will be paired with a dish. Each winery will have a musician, a poet, an artist, a book writer doing a signing, a comedian, or another type of artist. The guests will receive a PWT glass at their first stop and the ticket cost will be $35.00.
April 11-16
New Co: Detroit
April 13,
Detroit
NewCo turns the business conference model inside out. Festival participants pick the companies they want to explore. Then, they tour Detroit, meeting founders and senior leadership inside their home office. Enjoy unscripted, insightful conversations and learn first-hand about how the Motor City's best-and-brightest drive purposeful transformation in their communities.
MSU Science Festival
April 12-17,
East Lansing
A FREE multi-day celebration of Science! Keynote speaker Brian Greene! Activities include a statewide astronomy night, talks, demonstrations, tours, open houses, science cafes, and hands-on activities. Events held in East Lansing at various campus venues. For life-long learners of all ages.
Metropolitan Opera Rising Stars Concert Series
April 15,
Traverse City
Don't miss this rare opportunity to experience remarkable young artists on the cusp of extraordinary careers. For more than 125 years, the Metropolitan Opera has been the artistic home of the greatest singers in the world and the launching pad for the opera stars of the future. Some of today's leading artists got their first big break through the Mets development programs: Stephanie Blythe, Renee Fleming, Susan Graham, Deborah Voigt, Thomas Hampson, and Mariusz Kwiecien are just a few of the major artists to have come through the Met ranks.
Annual Titanic Dinner
April 16,
Petoskey
Relive the mystery and intrigue of this ill-fated ship. Dinner and historical presentations make up the evening. Models, original newspapers and artifacts will be on display as well as table settings representing the first, second and third class.
April 17-21
Midland Reads Poetry
April 17,
M
idland
Who in Midland reads poetry nowadays? Well, lots of people! Join a few of your neighbors of different ages, occupations, and backgrounds who have accepted an invitation to share a poem that matters to them. If you enjoy hearing poems read aloud, please join us. Inaugurated by the Academy of American Poets in 1996, National Poetry Month, held every April, is the largest literary celebration in the world with schools, publishers, libraries, booksellers, and poets celebrating poetry's vital place in our culture. Refreshments provided.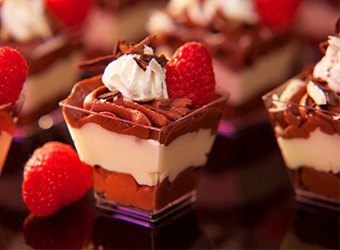 Traverse City Chocolate Festival
April 17,
Traverse City
The largest chocolate event in Michigan, the Traverse City Chocolate Festival will once again tease your taste buds and your imagination. Chocolate exhibitors from the region and beyond will provide free samples and one-to-one conversations about their products. Learn about the magic and art infused into good chocolate at the special presentations by the experts.
Superhero Short Film Fest
April 18,
Midland
Come celebrate the 1st Annual Superhero Short Film Fest at the Grace A. Dow Memorial Library Auditorium in Midland, MI on Monday April 18, 2016! Superhero Short Film Fest features a Live Screening of the Top Five Superhero/Fantasy Films, followed by a Costume/Cosplay Contest! Open to filmmakers worldwide! Enter your film today!
Real to Reel: Just Eat It
April 21,
Saugatuck
Just Eat It looks at our systemic obsession with expiry dates, perfect produce and portion sizes, and reveals the core of this seemingly insignificant issue that is having devastating consequences around the globe. Just Eat It brings farmers, retailers, inspiring organizations, and consumers to the table in a cinematic story that is equal parts education and delicious entertainment.
Pinball at the Zoo
April 21-23,
Kalamazoo
Head to Kalamazoo for a showcase of pinball machines, arcade games, coin-ops and all the cool things you need to complete your game room including: neon signs, gas pumps, and more! Consider yourself a pinball wizard? Prove it here!
April 22-30
Bringin' Back the 80's
April 22-23,
Frankenmuth
Bring back hair teasing memories by paying tribute to the music, trends and events of the 1980's. Don't sit back in your pegged pants and play Atari, come on down and have a great time at the 12th Annual Bringin' Back the 80's celebration!
Campus to Coast
April 22 – 24,
East Lansing
April 22-Campus to Coast (C2C160) is a paddle sport adventure race. The race starts on MSU's campus at the Rock, following the Red Cedar River into the Grand River and out through Grand Haven, Michigan, finishing at Grand Haven State Park. The race is approximately 160 miles, with estimations of the fastest times being anywhere from 26-40 hours, depending on the river conditions, and 57 hours being the cut-off time. This race also contains seven portages, along with one section where racers must "canoe line" a small section of fall over dams. 24, East Lansing
Earth Day Celebration
April 23,
Kalamazoo
Start off your day in the Earth Day 5K, and cheer on the kids at the Raccoon Run for ages 8 and under. Enjoy FREE admission all day! The day will include free trail hiking, nature's playground and children's crafts. Don't miss a great opportunity to teach your kids about the wonders of the earth, and why it's our mission to preserve it.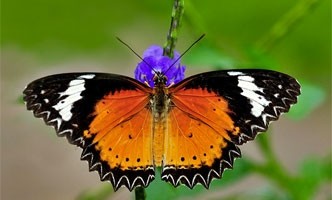 Fred & Dorothy Fichter: Butterflies Are Blooming
March 3 – April 30,
Grand Rapids
Escape the chilly air and surrender to the sights and smells of our balmy paradise, a home away from home for an incredible 7,000 butterflies and moths. These world travelers come to Meijer Gardens from the tropical regions of Central and South America and represent over 60 species. Be amazed at how these winged wonders nestle into nectar plants, which take center stage this year.
The Last Good Country: Walloon Lake, an Ernest Hemingway Ocasion
April 29 - Mary 1,
Walloon Lake
The weekend at Hotel Walloon includes: Meet-n-Greet with Valerie Hemingway, Chris Struble of Michigan Hemingway Society, Book Signing with author John Cohassey, Hemingway Inspired Feast at Walloon Lake Inn, Guided tours of Horton Bay and Walloon Lake, a fly fishing demonstration on the Bear River, The Sun Also Rises breakfast at Barrel Back, and more! Come experience the area that Hemingway enjoyed as a young man and fondly referred to as "The Last Good Country" in his writing. Call (231) 535-5000 for more information and to book your room today!
Beerfest at the Ballpark - Spring
April 30,
Lansing
The 3rd Annual Beerfest at the Ballpark is on April 30th from 3pm to 8pm. (VIP at 2pm). BATB is an outdoor beer, cider, mead & spirits festival with live music hosted in the heart of Downtown Lansing at the Cooley Law School Stadium home of the Lugnuts at 505 E. Michigan Ave, Lansing, MI 48912. Tickets are available to purchase online or by visiting the Cooley Law School Stadium Box Office. Lansing
Did we miss your favorite April event? Name it below!