Whether your tastes are a leisurely glide through the woods on cross country skis, or speeding down a hill on skis or a snowboard, Michigan has a ski area for every winter enthusiast. Visit gentle slopes near the southern end of the state, or take the plunge on the challenging runs in the northern Lower Peninsula. And don't forget the Big Snow Country up in the Upper Peninsula. Regardless of your ability, Michigan has a ski trail for you and many of the resorts offer lessons for beginners from toddlers to adults. Equipment is usually included, as well as lift tickets or trail passes. Check out the many ski schools and classes available and make this winter Pure Michigan.
Discover Michigan Snowsports
A popular and affordable introduction to winter sports occurs each winter with the Michigan Snowsports Industries Association Discover Michigan Skiing program. More than 20 facilities across the state participate offering a basic lesson in either cross country skiing, downhill skiing or snowboarding including equipment and life or trail passes for as low as $30.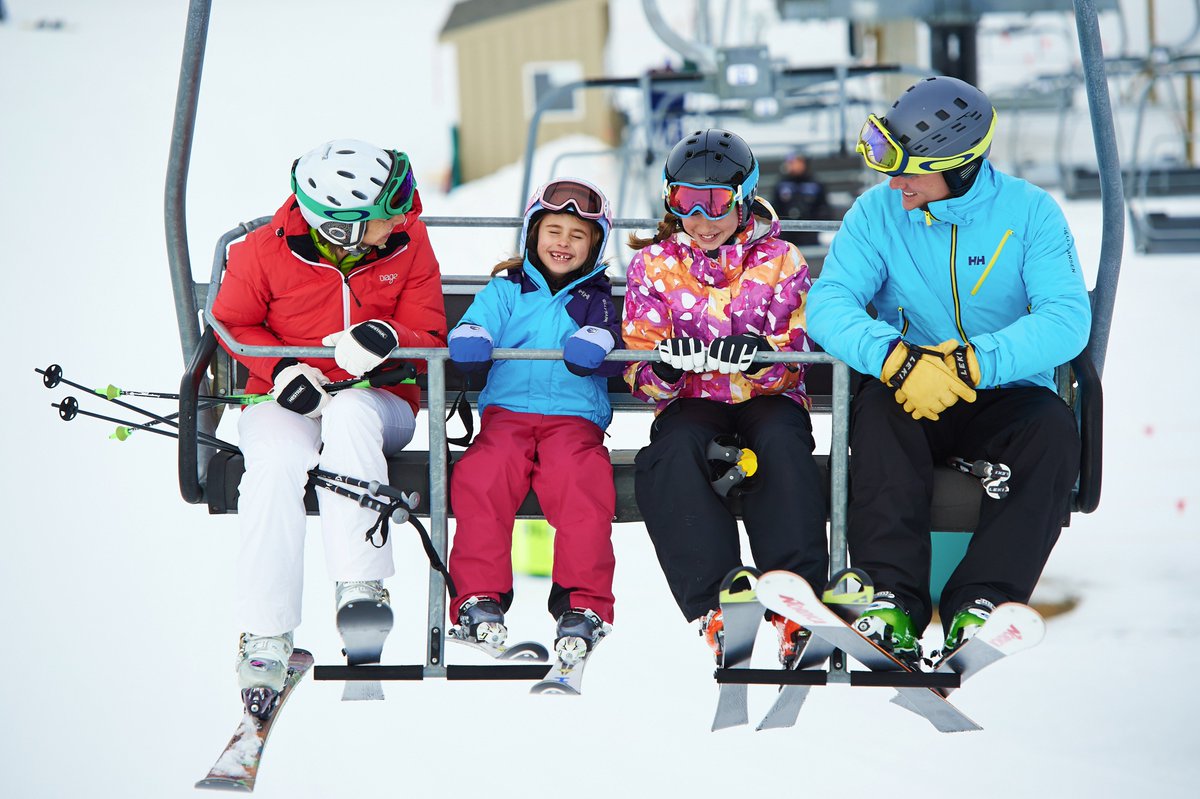 Resort Courses
Boyne Snow Sports Academy of Boyne Mountain and Boyne Highlands Resorts in the northwestern Lower Peninsula is known for its Snow Pros the Austrian instructors behind the Boyne Guaranteed Learn to Ski or Ride lessons. Options for lessons include cross country and downhill ski and snowboard lessons for all ages, a ladies only course, private and large group lessons and family adventure lessons. Experienced skiers or snowboarders can take advanced courses in freestyle programs and race clinics. Boyne is also home to the only Burton Learn to Ride Center in the Eastern Great Lakes Region with separate classes designed for kids, teens and adults using the latest Burton snowboard gear.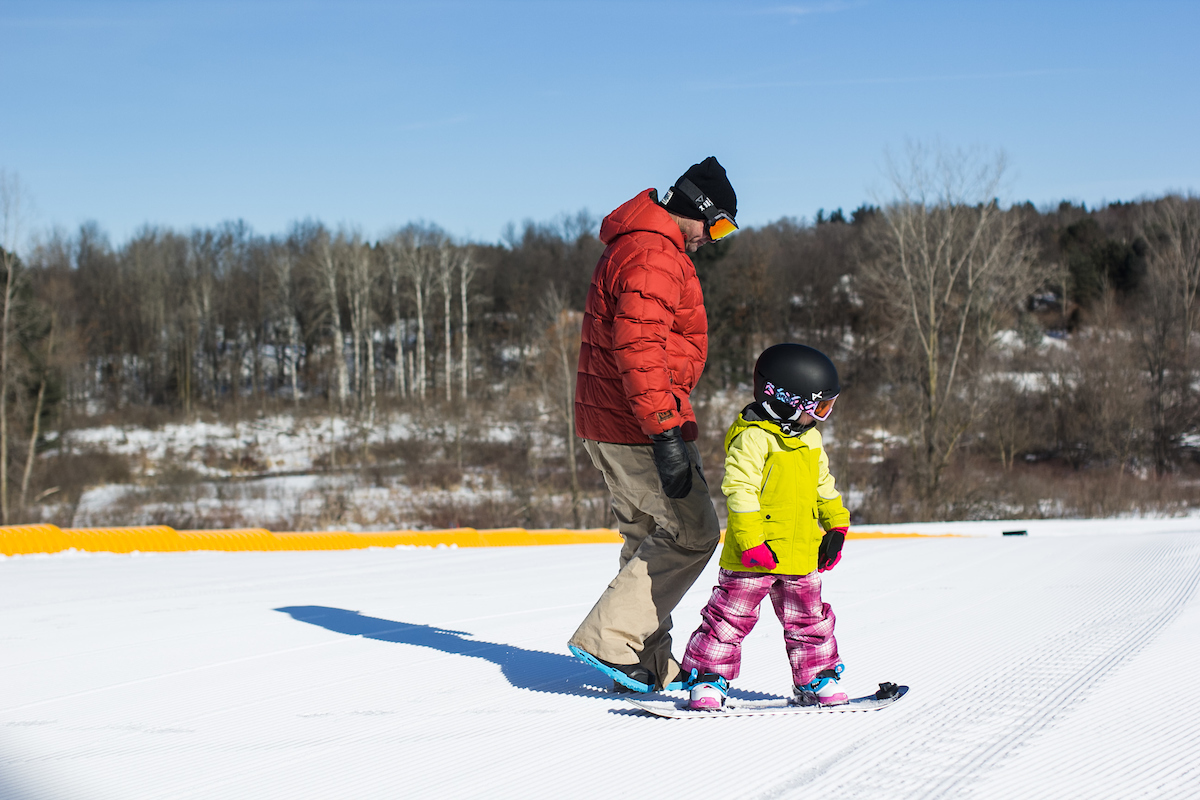 Crystal Mountain Resort & Spa in Thompsonville eases beginners into the sport at the Totem Park Learning Center which features safe and friendly terrain for novice skiers and snowboarders and even has special Wonder Carpet surface lifts to get you uphill. One-on-one and semi-private lessons with professional instructors range from one to three hours. Experienced skiers can join the Open Race clinics or benefit from private race lessons and slalom training. There are also several programs designed exclusively for kids, including the Adventure Cubs Ski and Snowboard program, Crystal Kids and the Nanny McSki Doorstep Program.
Take a private or semi-private lesson in downhill or cross country skiing or snowboarding at the Snowsports Academy at Shanty Creek Resorts in Bellaire. The NASTAR race clinic includes instruction and runs and is offered daily. At Shanty Creek, kids learning to ski as Snow Stars (5-6 years old), Snow Angels (4-6 years old) and Snow Comets (3-4 years old). Be sure to also check out the Kids Academy for your young skiers.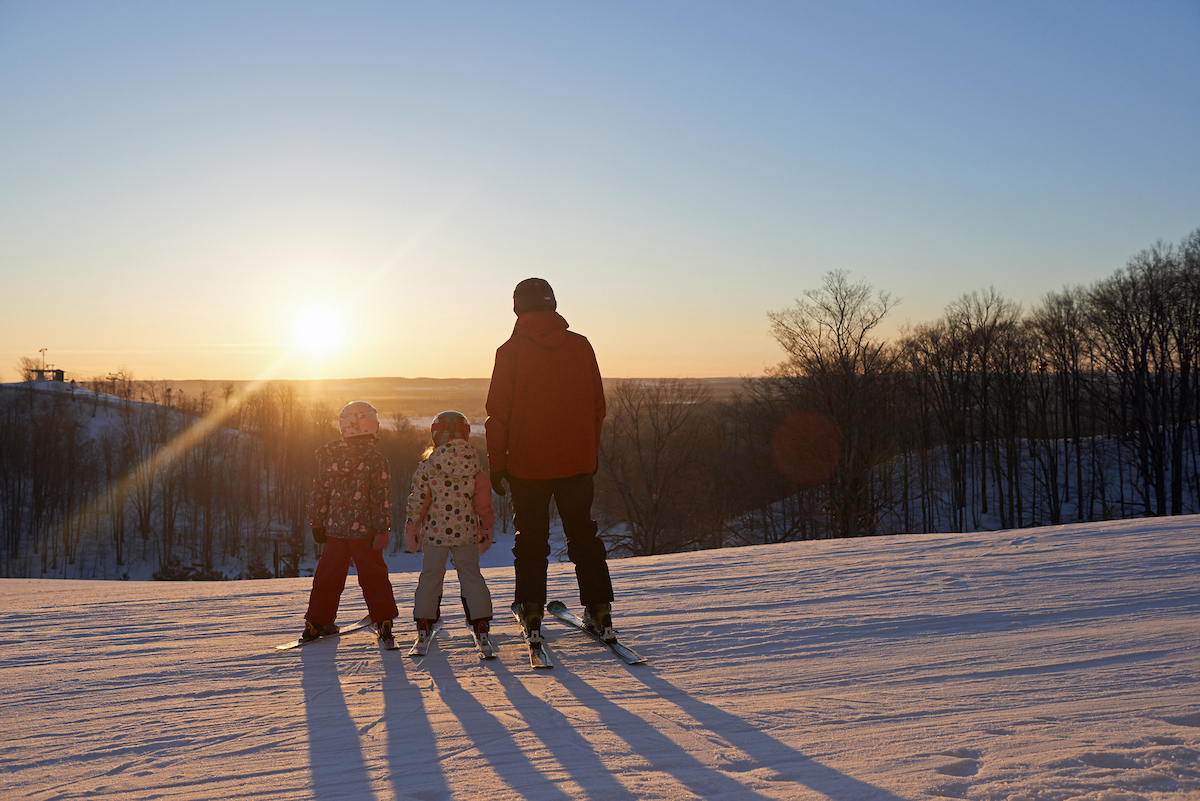 You can also enroll in private, semi-private or group lessons at Caberfae Peaks in Cadillac and receive ski and snowboard instruction at Treetops Resort near Gaylord.
Big Snow Country
Michigan's western Upper Peninsula typically gets 200 inches of snowfall, or more, each season. Take advantage of this abundance of white powder tackling the slopes just outside of Bessemer at Blackjack Ski Resort and Big Powderhorn Mountain Resort. Both resorts also offer skiing and snowboarding lessons to learn the sport, or just brush up on techniques.
At Indianhead Mountain Resort in Wakefield, tots ages 2-1/2 and older may join Kinder Country ski classes, while older kids and adults can join group lessons or opt for a private lesson. Marquette Mountain encourages novice and experienced skiers alike to build their skills and take part in group or private lessons.
Norway Mountain has the largest number of certified professional ski instructors in the Upper Peninsula, as well as four certified snowboard instructors qualified to teach boarding for folks age five and up. Experienced snow boarders can hone their skills with these instructors on the moguls and steeps.
Ski Southern Michigan
Southern Michigan has its share of hills and slopes perfect for skiing as well. Alpine Valley in White Lake welcomes adult beginners and children ages four and up who are learning the sport for the first time, or who want to improve their skills. Mt. Holly Ski and Snowboard Resort offers private and student lesson plus the Thunderbolt Training Center for young skiers interested in racing.
Want to teach the whole family how to ski or snowboard? Check out the Sunday Family Fun Learn to Ski or Snowboard Program at Swiss Valley Ski and Snowboard Area in Jones. There are progressive lessons available for family members that are looking to get an edge on their skills. Other ski schools in lower Michigan can be found at Bittersweet Ski Resort in Otsego and Apple Mountain in Freeland.
Cross Country Skiing
The Great Lakes Winter Trails Council is a terrific resource for cross country ski and snowshoe information about ski areas across the state including Cross Country Ski Headquarters near Higgins Lake. Since 1974 this has been a hub of cross country skiing in Michigan, with more than 12 miles of groomed trails for all experience levels as well and equipment rentals and lessons. Stop in to one of the Saturday afternoon Learn to Ski Free sessions for beginner kids and adults.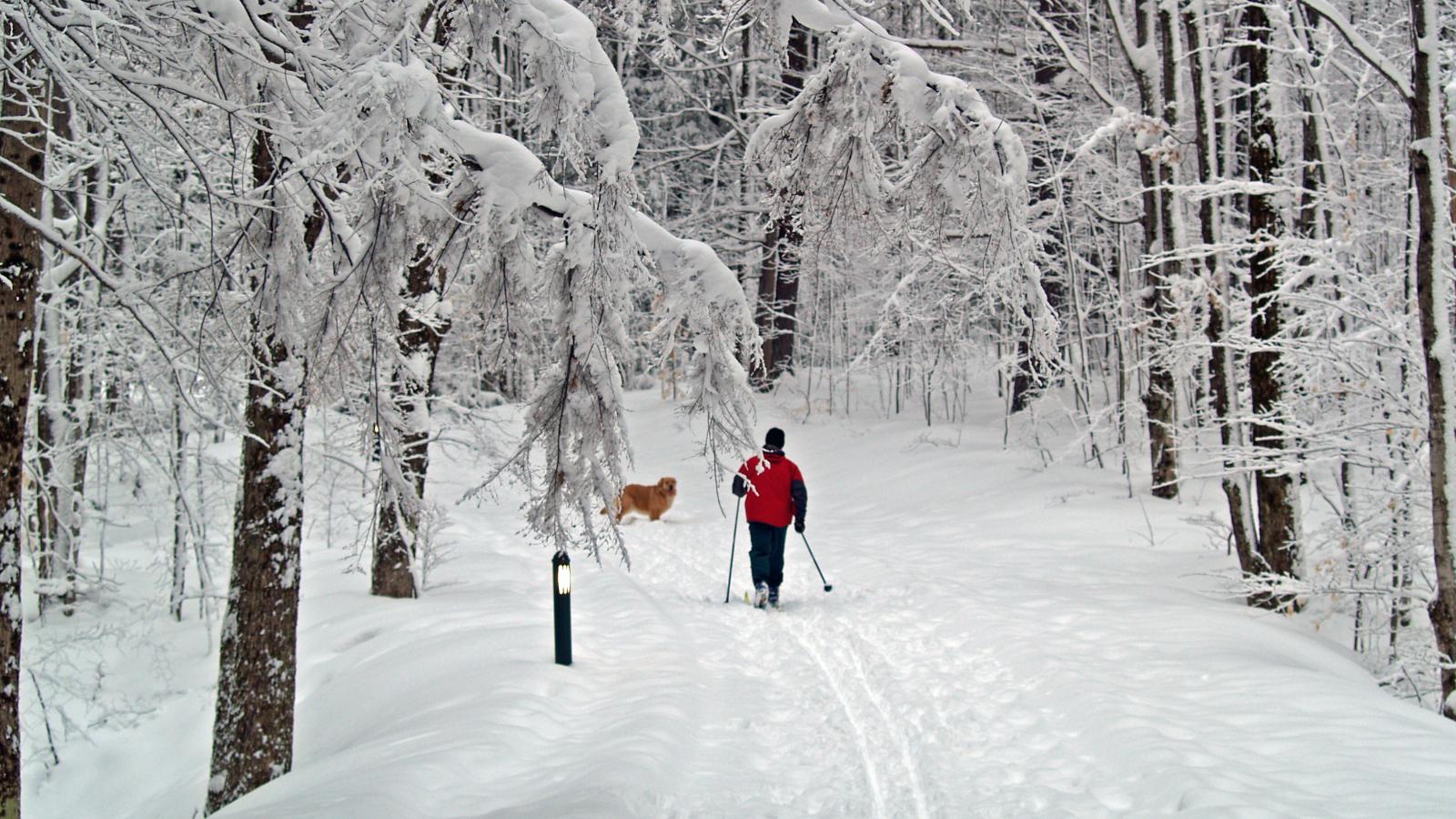 ---