Exhilaration, excitement, and pure enjoyment! From ice skating to hockey and from snowshoe trails to a 30 mph luge run – Michigan's winter sports parks offer an amazing line up of great family fun activities. So, go ahead, grab the gang – it's time to get the winter fun and games started.
Located​ on the shores of Lake Michigan in picturesque Muskegon State Park is one of the finest winter sports centers in Michigan. The complex boasts one of only four Olympic-style luge tracks in the United States and is operated and designed for introducing beginners to the sport of luge. The complex also has the original "Nordic Nights" lighted cross-country ski trail system with 7.5 kilometers of lighted and groomed trails and additional 8 kilometers of advanced day trails. There are three ice skating rinks catering to hockey, family skating, and a kiddie rink. Snowshoe trails traverse through the dunes on the shore of Lake Michigan. The heated sports lodge is complete with rentals, food service, and fireplace warming area.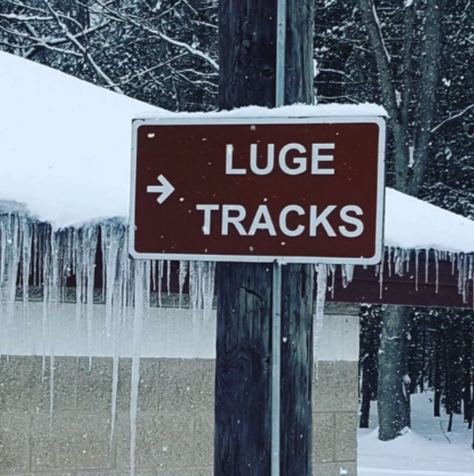 At the Muskegon Winter Sports Complex, Luge is not just for winter anymore. You need not wait for frigid temperatures to lie supine on a sled and zip at high rates of speed down a narrow, icy, curved and banked track. One of the nations few public wintertime luge experiences, located at Muskegon State Park on the Lake Michigan Shore, is now home to the only summertime wheeled luge track in North America. The 328-foot long fiberglass track is just the second of its kind worldwide and is used by Olympic hopefuls and the general public who want to luge the year round and its ADA accessible. All ages, from youths to the young-at-heart, can participate in the Learn To Luge program for first-time sliders who reach speeds of up to 30 mph about a third the speed that is the norm for the pros.
But, winter sports are more than luge runs. Michigan has a number of winter sports parks that welcome families all season long. So, load up the kids and head to one of these winter playgrounds:
For a complete list of Pure Michigan outdoor winter activities, click here.
---