Soundtrack to Summer: Pandora Pure Michigan Radio provides the perfect playlist for summer road trips
  
Contact:
Kathleen Achtenberg
[email protected]
 
Curated playlist aimed at inspiring travel, creating Pure Michigan summer memories
Travelers can kick off Memorial Day weekend with well-rounded mix of summertime tunes by both Michigan and non-Michigan artists
Playlist is six hours long, ideal for summer road trip listening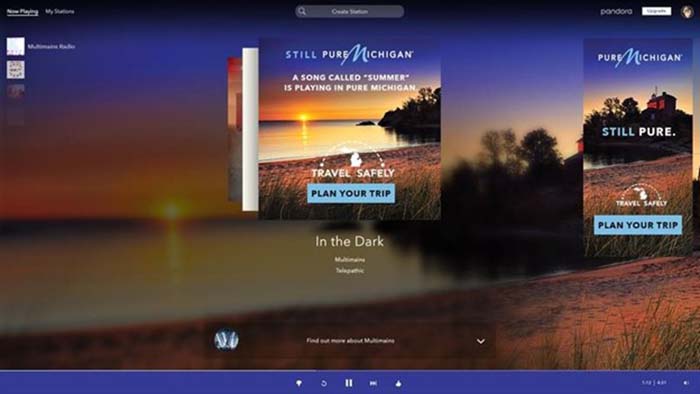 LANSING, Mich. – Just in time for Memorial Day weekend and National Road Trip Day on May 28, Pure Michigan today announced the launch of Pandora Pure Michigan radio, a new complimentary Pure Michigan playlist designed with summer road trips and adventures in mind. A curated collection of 200 songs featuring more than 100 artists with Michigan connections, the playlist was created to enhance summertime experiences, whether it's boating, camping, hiking, road tripping, or long days on the beach.
"There are few things better than a perfect Michigan summer day backed by a great soundtrack, and now we have the perfect playlist as we get back to traveling safely and enjoying the best that Pure Michigan has to offer," said Governor Gretchen Whitmer. "I hope everyone has an opportunity to get out, spend time with loved ones, and create new memories this Memorial Day weekend. Also, be sure to support local small businesses across the state and turn up the volume while you're at it."
 
The six-hour-long playlist, available on Pandora, includes a well-rounded mix of Michigan and non-Michigan artists. Well-known Michigan performers featured on the playlist include Bob Seger, Stevie Wonder, and Aretha Franklin, among others. Listeners can also enjoy some of Michigan's newer music talent, with indie folk, pop, rock sound of the Accidentals and the rock band Greta Van Fleet. Up-and-coming Michigan artist Kanin Elizabeth and her song "Torch Lake Breeze" are also featured.
 
Pandora listeners are also able to experience an exclusive Pure Michigan spot for the channel and head to michigan.org for more travel inspiration. The total budget for the Pandora initiative is $200,000.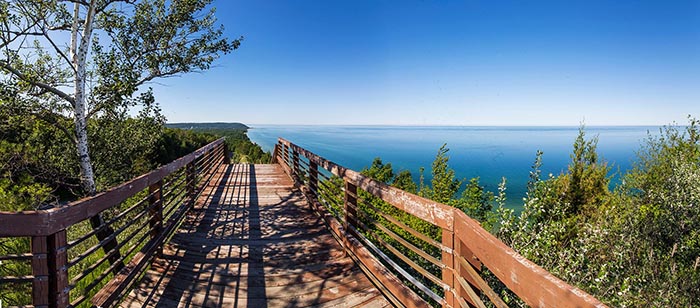 "Summer road trips are a quintessential part of a Pure Michigan summer, and the right music can really enhance that summertime vibe," said Dave Lorenz, Vice President of Travel Michigan, part of the Michigan Economic Development Corporation. "We're excited to share this Pure Michigan playlist with Michiganders, and visitors from around the world, so they can enjoy the tunes that will get them in the mood for warm weather fun and create summer memories that will last for years."
 
Travelers seeking inspiration for the perfect Pure Michigan summer road trip can visit michigan.org to read about an idyllic scenic drive that showcases all the beauty of the Great Lakes State. Other ideas, ranging from coffee road trips to arts and culture trails to bicycle tours, can be found by visiting here.
"We're so excited to launch Pure Michigan Radio on Pandora this summer curated with songs to enhance any road trip experience! According to our latest research study, 90 percent of our listeners plan to take a road trip over the next year proving that road trips are here to stay," said Pandora VP and Head of Industry Travel + Tourism Laura Fernandez. "It's no doubt the best soundtrack to enjoy during your next trip to Michigan, but I encourage everyone to experience Pure Michigan Radio during the next journey in the car. You'll be daydreaming of good food, good people, the breathtaking landscapes of Michigan and likely booking your next trip there in no time."
 
The Pandora Pure Michigan Radio playlist is not the first time Pure Michigan has used music to celebrate travel in Michigan. In 2019, Pure Michigan launched Pure Sounds of Michigan, a first-of-its-kind, ambient album that was designed to bring new awareness of and inspire travel to the state of Michigan. Produced and released by Detroit-based Assemble Sound to coincide with the Michigan Department of Natural Resources State Park Centennial celebration in 2019, the multi-faceted project included Michigan artists, companies and organizations in the mix.
 
Also, just in time for summer travel, the Michigan Department of Transportation announced last week it was resuming tourist information services at all Michigan Welcome Centers prior to the Memorial Day holiday weekend. Demand for travel and tourism information is expected to be high over the long Memorial Day weekend. The American Automobile Association forecasts more than 1 million Michigan residents will take a trip during the holiday period, a nearly 57 percent increase from last year.
 
"Pure Michigan is ready and eager to welcome back visitors and help drive Michigan's recovery by promoting safe travel across the state," Lorenz said. "Our Welcome Centers play a critical role in ensuring a positive 'first impression' visitor experience, and the safe reopening of the Welcome Centers is great news for the industry."      
 
In April, the award-winning Pure Michigan advertising campaign returned for audiences across the Midwest to inspire both spring and summer travel this season. The campaign also incorporates a travel safely message to support this critical time for the tourism industry as it continues to recover from the impact of the COVID-19 pandemic.
The regional and in-state Pure Michigan warm weather broadcast and connected TV advertising campaign is running in key markets through July 4, 2021. The campaign includes a brand new television commercial, "Catch Up," inviting travelers to catch up on lost time this summer in a place where time is not measured in minutes, but moments. Additional commercials featured include 14 Clubs, Along the Way, Perfect Summer, and Wish You Were Here.
 
Pure Michigan also continues to encourage businesses, visitors and local communities across the state to take the Pure Michigan Pledge, a promise to uphold local safety protocols and CDC travel guidelines to travel safely. To date, nearly 600 businesses and destinations in the state have taken the pledge.
  
About Michigan Economic Development Corporation
The Michigan Economic Development Corporation is the state's marketing arm and lead advocate for business development, job awareness and community development with the focus on growing Michigan's economy. For more information on the MEDC and our initiatives, visit www.MichiganBusiness.org. For Pure Michigan® tourism information, your trip begins at www.michigan.org. Join the conversation on: Facebook, Instagram, Pinterest, and Twitter.
---