Sail Away On These Spectacular Lake Superior Cruises
Michigan's largest lake is often an awe-inspiring sight to behold. Today, featured blogger Jesse Land of Things to do in the U.P. describes unique ways to experience a Lake Superior cruise.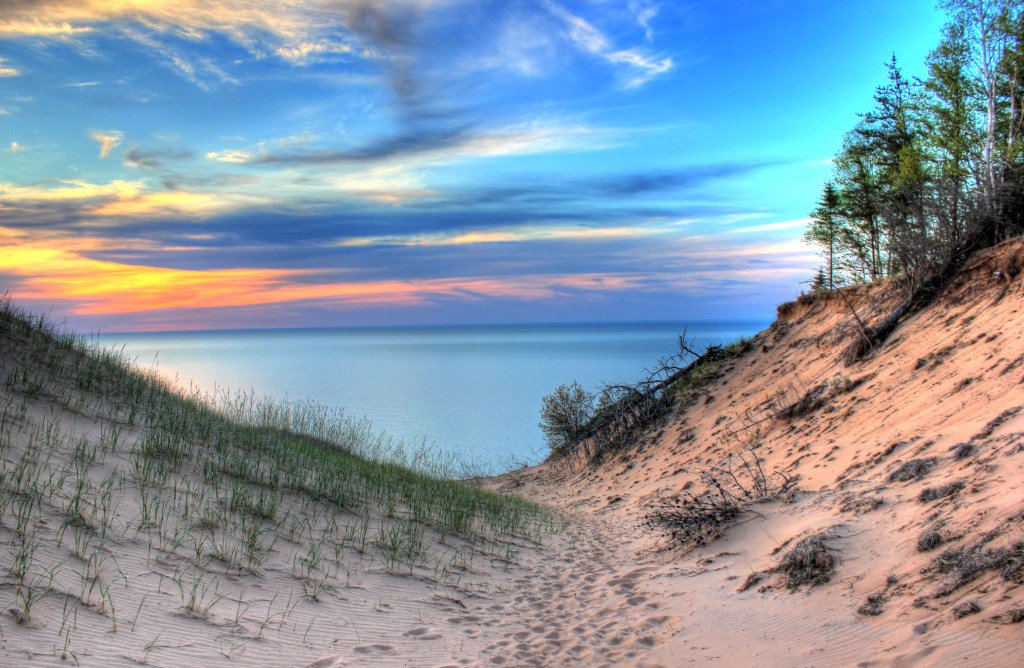 Lake Superior is a magical body of water. There's just something magnetic about the largest of our great lakes that draws people to it. And those who've visited Superior's waters can (and often do) attest that it's more than a lake. Somehow, no matter where you're from, Lake Superior feels like home.

Of course, you can hike the hills that flank the lake, swim her beaches or ride bikes along her shore, but there's nothing quite like actually getting out on the water. This month, filmmaker Aaron Peterson released a video, produced for The Marquette County Visitor's Bureau, that beautifully showcases the lake.


Sailing on the Coaster II (featured in the above video) is a spectacular way to see Lake Superior, but there are other cruises available, too. Below I'll list a few of the most popular ways to see "the big lake" by boat.

Marquette

Superior Odyssey - (906) 361-3668
As you can see in this video, Superior Odyssey's historic Coaster II is definitely one of the most unique ways to see Lake Superior, and a great way to see a side of Marquette many never do (ie. from the water). From a two hour sightseeing trip to full day and even overnight trips, you're sure to find something in their schedule that fits your schedule!

Munising

Pictured Rocks Cruises - 906) 387-2379
Explore the stories in stone (as their website says) with a Pictured Rocks cruise. For most folks, the Pictured Rocks cruise is the best way for them to see these regionally famous rock formations. Hop on one of their cruise ships and in just a few hours you'll see rock formations, beaches and waterfalls that would take days to explore on foot. And even if you have the time to hike, many sections of the Pictured Rocks National Lakeshore are best viewed from the water.

Riptide Ride - (906) 387-8888
Riptide Ride is the Munising area's adventure cruise. Promising "360 degree spins and amazing speed" all while touring Pictured Rocks, this boat tour is perfect for those looking to spice things up a little. But bring your camera, there are plenty of pauses for sightseeing opportunities, too!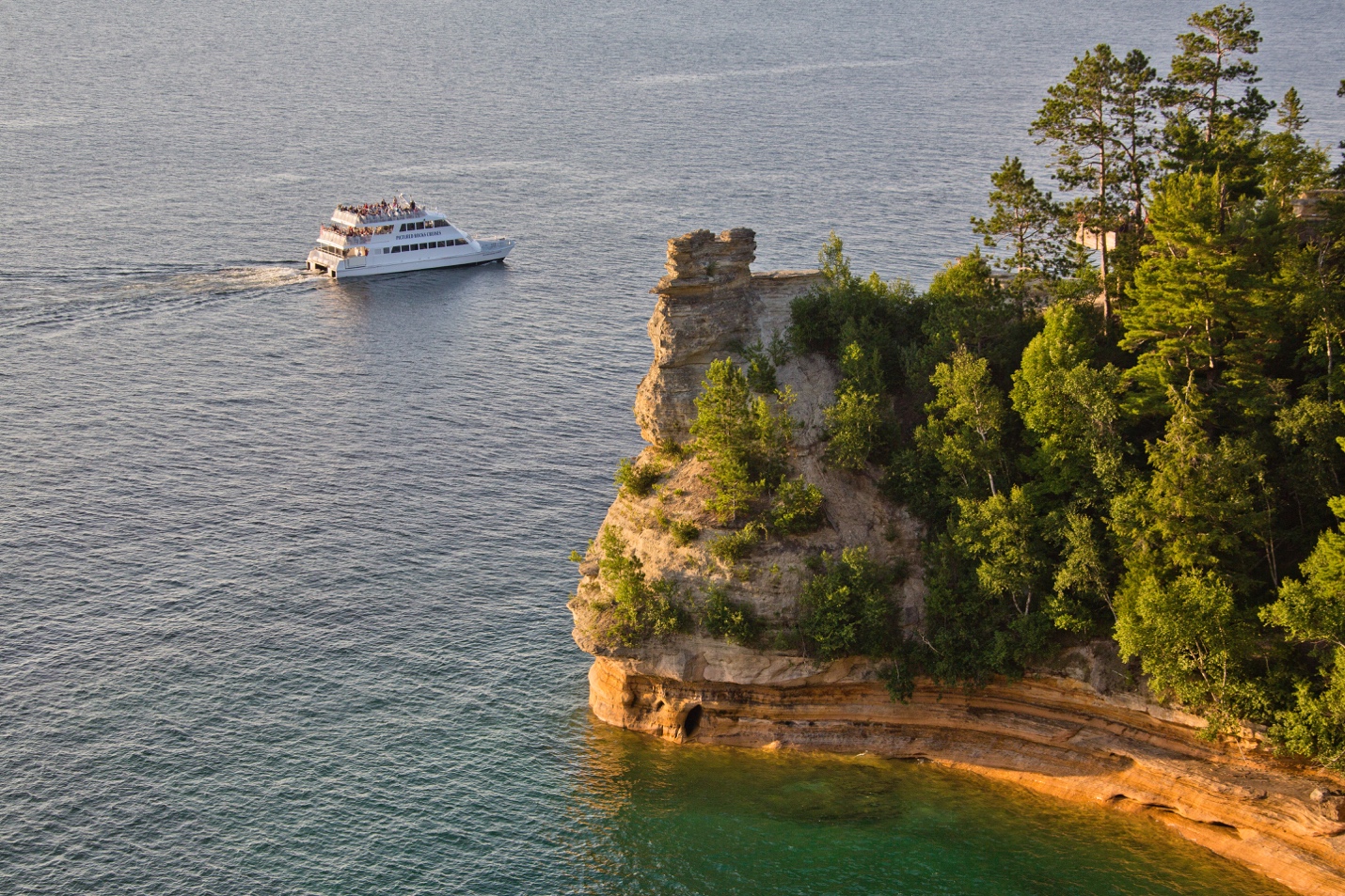 Houghton

The Ranger III - (800) 949-2026
If you ever plan to visit Isle Royale, the two ferry's that travel from the Upper Peninsula to Lake Superior's largest island are also a terrific way to see the expansive waters of Superior. Operating out of Houghton, the Ranger III is the largest piece of moving equipment owned by the National Park Service. It's 165 feet long, 34 feet wide and can carry 128 passengers. (It can also carry private boats up to 20 feet long!) The "leisurely ride" to Rock Harbor takes about six hours.

Copper Harbor
The Isle Royale Queen IV - (800) 949-2026
The other Isle Royale ferry is the Isle Royale Queen IV. Departing from Copper Harbor, the Isle Roayle Queen IV will get you to Rock Harbor in about 3 hours and fifteen minutes. And while you're there, make a night of it by staying at the Rock Harbor Lodge.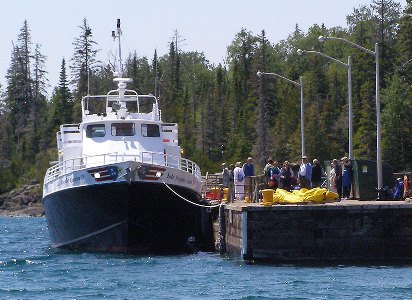 Written by Jesse Land, publisher of Things to do in the U.P. on behalf of the Marquette County Visitor's Bureau. Find more information about the Marquette area at TravelMarquetteMichigan.com.