Order Your Free Travel Guide
Start planning your Pure Michigan summer getaway today!
​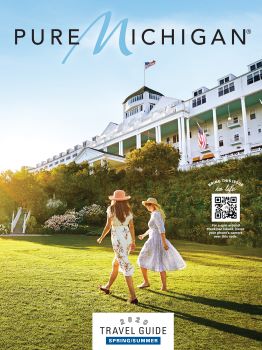 The 2020 Pure Michigan Spring/Summer Travel Guide highlights stunning sights to see, exciting places to go and fun activities to experience for visitors and residents alike all summer long. The free travel guide is available in print as well as a digital and universally accessible format, allowing users to access the guide from their desktop and mobile devices while on the go.

To receive the printed version of the new 2020 Pure Michigan Spring/Summer Travel Guide, complete the order form below and sign up for our free travel newsletters. Please allow 3-4 weeks for processing (requests outside of the U.S. may take longer.) To request a bulk shipment (greater than 10 copies) contact Amanda Munson.
View the digital editions of our previous Pure Michigan Travel Guides online:

More Michigan Travel Information:
View Digital Pure Michigan Travel Guides