8 Ways to Support Local and Enjoy Winter in Northern Michigan
Are you ready to support some amazing Little Traverse Bay area businesses and find yourself maybe (just maybe) enjoying this time of year Up North more than summer? Read below for some of my favorite indoor and outdoor activities from Boyne City, Petoskey and Harbor Springs. 
As we settle into winter in Northern Michigan, it is a quiet and restful time of year in the tip of the Mitt. I find myself cooking a lot more, practicing a bit of self-care and trying to get outside as much as possible. Anyone who lives in Michigan knows it's all about the gear. Suit up properly and the cold and snow is easily tolerable and enjoyable! Plus, we need all the fresh air we can get.   
It's easy to assume during the quiet season Up North that our businesses are shut down. Quite the opposite: this is the time of year to linger a little longer in your favorite shops in downtown Petoskey and support our small businesses during a time that can be slow.   
With sledding, skating, warming areas and general winter merriment, the Winter Sports Park is a Petoskey gem. Use of the sledding hill and the ice rink is free of charge! Skate rental is available for $7. It's a very family-friendly place and on a bluebird day in the North you are bound to see families skating, sledding and getting active outside. 
Chef Sarah McDonnell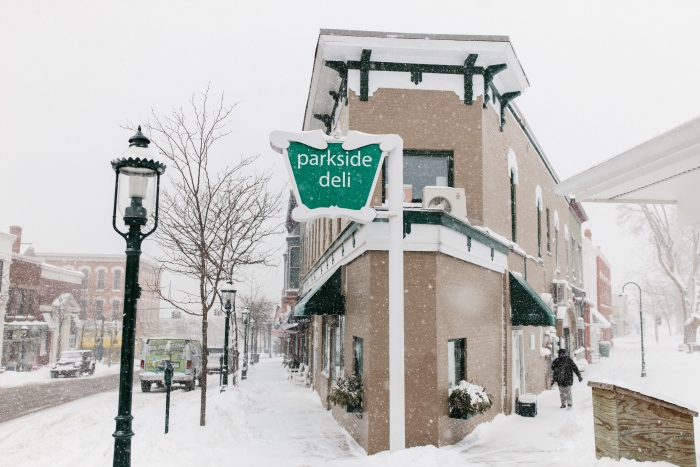 Sarah is the owner of the popular Parkside Deli in Downtown Petoskey, and offers weeknight meals ready to go, private chef services for dinner parties at home and her unique "Stock The Fridge" service for visitors and seasonal residents so they arrive to a delicious assortment of prepped homemade food for their weekend visit. Sarah takes the pressure off 'what are we going to do for food' you have while driving up I-75 for a ski weekend. Order ahead and enjoy. 
There is no better pedicure on this planet than the "Alpine Pedi" at the Spa at Boyne Mountain. The view from the pedicure chair is of the ski hill / lift area, so it's a winter wonderland lookout while being pampered in the best way.    
New in 2021 is the "Enchanted Trail" at The Highlands at Harbor Springs, a mile-long walk along a groomed trail through the woods that is completely lit up with lights! This is at the top of my 'must try' list this winter. Arrive at the rustic Yurt for a bonfire, beverages and merriment. Act fast, many Enchanted Trail evenings are already sold out!  
Schedule a little self-care during your next visit to the Petoskey area. Stillwater Massage is a small practice just outside downtown Petoskey with talented therapists and genuine vibes. It's relaxing on a different level! 
One of my favorite activities during off-seasons in Northern Michigan is "High Tea" at the Inn at Bay Harbor. Select your favorite from a variety of teas, sandwiches, sweets and treats. Don't worry, if champagne is more your speed, they've got it ready! The staff at the Inn Cafe create such a magical atmosphere for this activity, which can happen in the lobby of the hotel or in your room!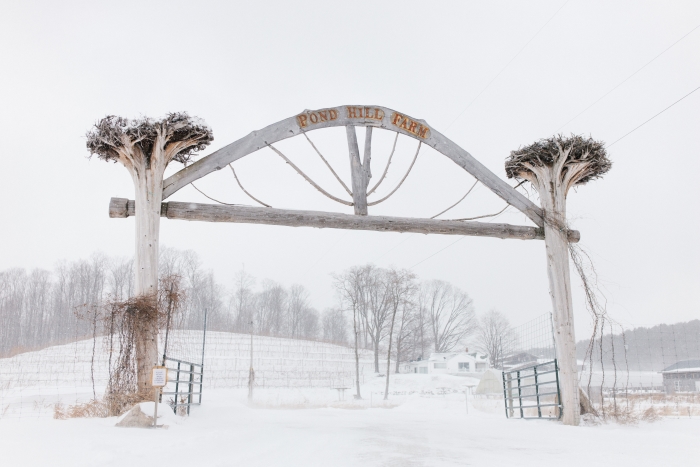 Pond Hill is the top destination for family fun in our area for good reason. Winter is an amazing time at the farm! Head to the sledding hill under the lights, order a wood-fired pizza from their outdoor oven and enjoy plenty of trails and spaces to spread out and enjoy a winter day.   
Village Green Park in Walloon Lake
Each winter the tiny village of Walloon Lake builds a skating rink right on the shores of Walloon Lake and next door to Barrel Back. The restaurant has a heated patio with a full menu, and skate rentals are located right below the restaurant at Tommy's. It's the perfect way to get outside one afternoon and have a delicious meal afterward! 
About the Author
Kalin Sheick is an award-winning floral designer based in Petoskey. Her studio, Sweetwater Floral, specializes in weddings & workshops. She teaches floral design all over the state & hosts virtual workshops nationwide. Sweetwater also ships DIY flower kits where participants can learn to design with video tutorials, exploring their creative side. Kalin and her family live at their tiny farm just outside of downtown Petoskey where they grow lavender, flowers & a lot of weeds.