Ann Arbor—Great Flavor, Spirits and Sports
With a small town feel and the excitement of a big city
—
Ann Arbor
does it up different. Offering a wealth of options for absolutely every taste
—
the Ann Arbor area is a veritable food lover's paradise, where trying a new taste is always on the menu. This is where groundbreaking chefs work their magic in the kitchen and champion athletes reach for the stars.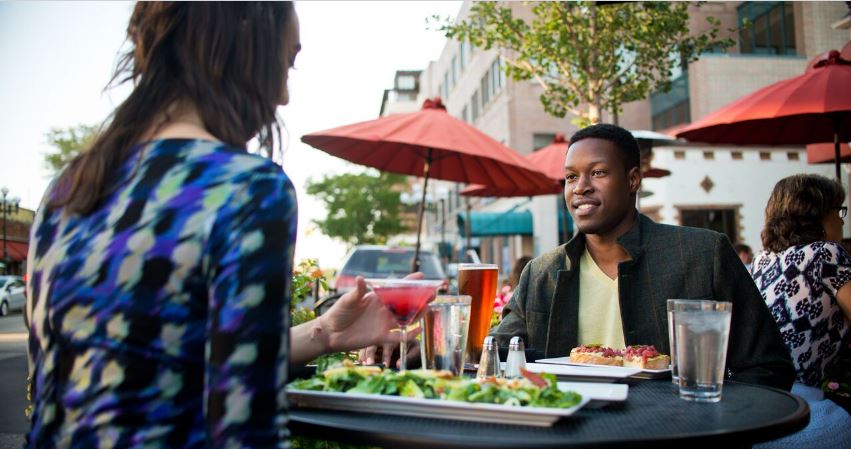 Let's start with the simple...For pizza,
Food and Wine
recommends
Mani Osteria
in a recent round-up of the
USA's Best New Pizza Places
. If you prefer liquid calories, the
Grange Kitchen & Bar
offers the GKB Manhattan, a bacon-infused bourbon masterpiece.
Downtown Ann Arbor is a mecca of delicious ethnic dining--but some of the best destinations are on the outskirts of downtown. Be sure to try
Ayse's Café
for traditional Turkish dishes,
Cardamom
a popular Indian restaurant, and
Seoul Street
for Korean flair.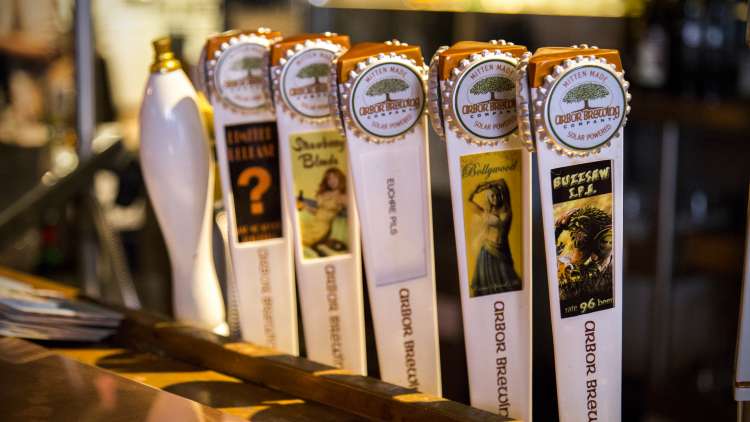 Whet your whistle.
Working up a thirst? Check out
Wolverine State Brewing Company
. Pull up a stool at the beautiful 40- foot-long, L-shaped bar in our Tap Room, throw some darts or play some foosball. Or go eco with the solar brews at
Arbor Brewing Company.
You'll also want to check out
Salt Spring Brewery
and
The Beer Grotto
, And, if you're still hankering for a snack,
Original
Gravity Brewing Co
. can help with mouthwatering brews and bites.
What's your specialty?
It's only reasonable that you have to eat at home sometime. So, get help from prep to post-meal at Ann Arbor's specialty stores. Peruse the coolest chefs supplies at
Kerrytown Market & Shops
, gather scrumptious seasonal ingredients at
Ann Arbor Farmer's Market,
pick out a bottle of fine wine at
Morgan & York.
Or, sample and purchase sweet and savory cherry treats at
Cherry Republic
.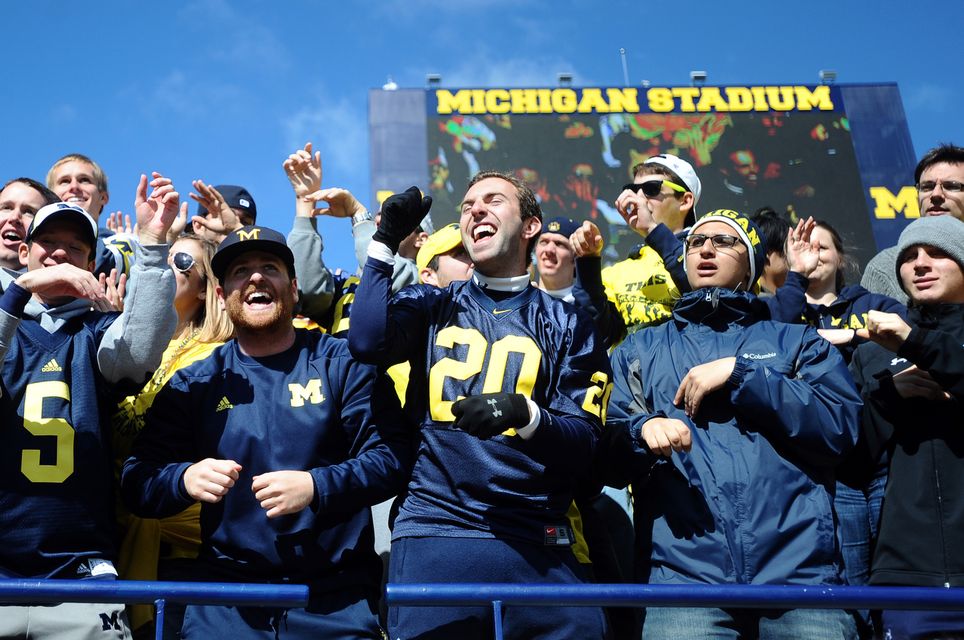 The Spirit of Sports is Alive in Ann Arbor
University of Michigan athletics have a long history of excellence, and there are plenty of upcoming games and matches for you to enjoy the spirit of sports at Michigan. People who know Ann Arbor, know
Wolverine Sports For the Win!
Campus Cuisine
Talented chefs and global cuisine thrive in this Big Ten town, known for its burgers, bars and upscale dishes. Here's how to eat your way through a weekend.
Friday
Dinner
Grab an outside picnic table at
Frita Batidos
for Cuban-inspired quick eats from
Top Chef
contestant Eve Aronoff. Pair a spicy chorizo cilantro burger with the Hibiscus Batido, a tropical milkshake.
Saturday
Breakfast
Try kale-and-almond breakfast bowls or a sheep's milk omelet at
Sava's
, a State Street staple. Afterward? A natural smoothie like the
Broonana.
Lunch
From the famous Ruben at
Zingerman's Deli
,
to award-winning fare at
Zingerman's Roadhouse
, to the sweet satisfaction of the
Zingerman's Creamery
, the Big Z is truly an Ann Arbor institution.
Dinner
Delicacies like ramp sausage and miso eggplant star on a changing, locally sourced menu at
Spencer,
offering communal tables and a no-reservations policy.
Late Night
At
Bløm Meadworks
, yoga, games and dancing set the stage for house-brewed meads, with summery flavors like crisp rhubarb.
The Ann Arbor area is truey a food lovers paradise. Hungry yet? Don't stop the taste tour too soon. It's time you get excited for some
new Ann Arbor area restaurants
.