Camping in Michigan is the Perfect Summer Getaway
There's nothing like camping to remind you how very little you need to thoroughly enjoy life. Wake up to coffee and bacon scenting a piney breeze. Spend a day in the woods or on the water. Roast marshmallows and share family stories. Count stars above a flickering fire. Summer camping is the perfect time to get in touch with nature, family and self.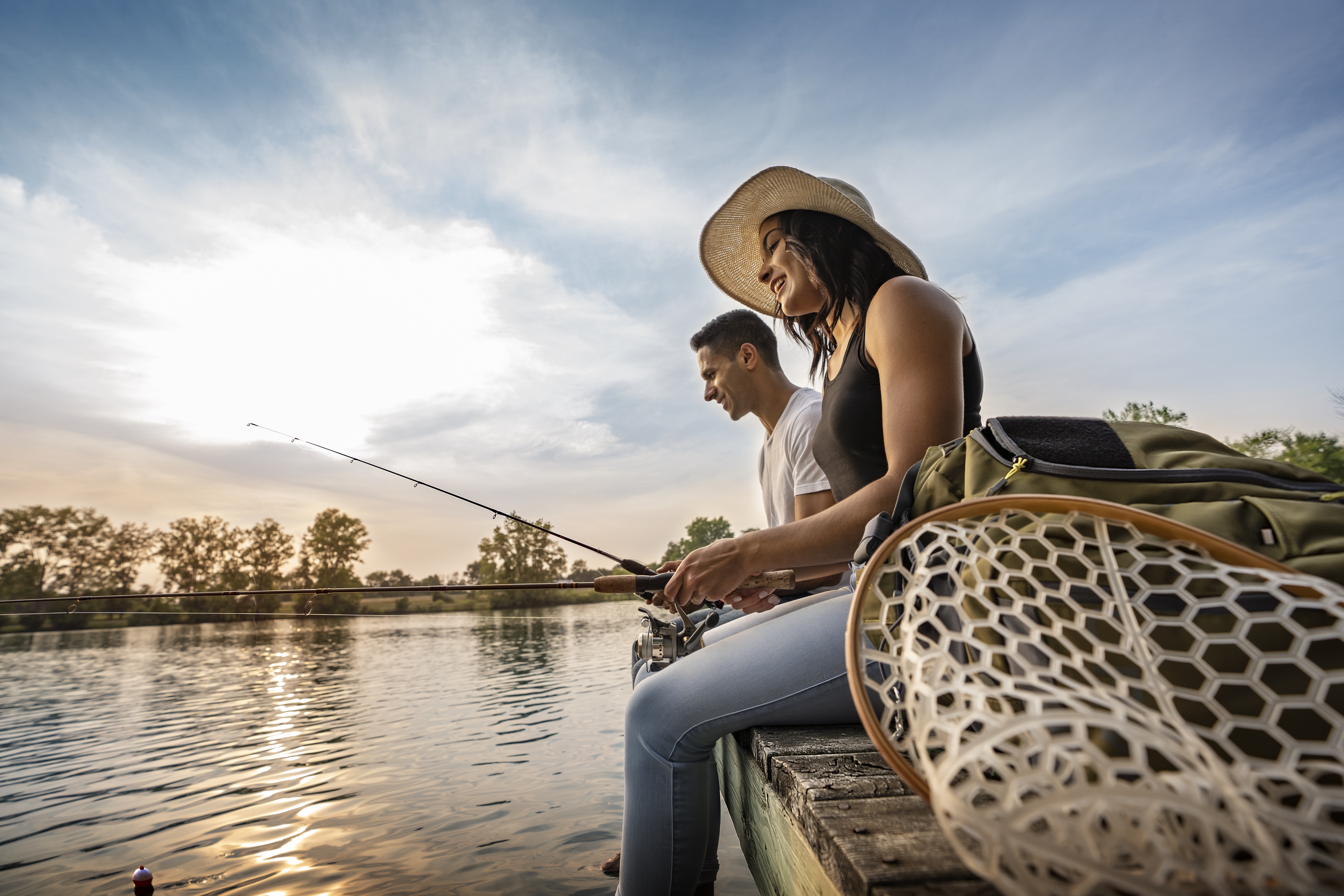 In Michigan, you're never far from a campground or lakeshore. In fact, Michigan has 1,100 private campgrounds and 103 state campgrounds and recreation areas.
 
From fishing to horseback riding and from trail hiking to canoeing—even tailgating, if your family enjoys an active vacation, there is a campground and just waiting for you. Whether you want complete serenity or lots of activities during your camping trip, there's something for everyone.
 
Grand Haven State Park draws campers who love crowds, sandcastles, skim boarding and beach volleyball. Camping at Ludington State Park lets you swim in two lakes, hike 18 miles through spectacular dunes and tour Big Sable Point Lighthouse.
 
It's okay if you don't have a tent or trailer, because many state campgrounds offer rentals. Sprawling Waterloo Recreation Area near Chelsea has three rustic cabins and a camper cabin. You could spend a month fishing Waterloo's 11 lakes and exploring 70 miles of hiking, mountain biking and bridle trails. 
 
Baraga State Park and Lake of the Clouds in the Porcupine Mountains in the U.P. or Cheboygan State Park, near the Mackinac Straits, rent teepees with cots. Many state campgrounds rent mini-cabins, camper cabins, yurts, rustic cabins or modern cabins. All you have to bring are bedding, towels, dishes and cookware.
 
Launch a boat at the Black Lake rustic campground, where you'll find 50 campsites, a sandy swimming beach and ORV and hiking trails access. For more solitude, head instead to the Twin Lakes rustic campground at the north end of the recreation area, with canoe access to West Twin Lake. 
   

Within an hour's drive of Detroit, Sterling State Park showcases Lake Erie, which nudges up against the state's southeastern corner and offers visitors lots of ways to enjoy the lake's shoreline and waters. A large modern boat launch, fish-cleaning station and three fishing piers underscore the lake's reputation as a renowned walleye fishery.
 
The other marquee attraction at Sterling State Park is a mile of broad sandy beach, washed by warm, shallow waters perfect for swimming. Plenty of services—picnic areas, a playground, bath house and concession store—make this an and ideal camping area and easy place to while away a summer day.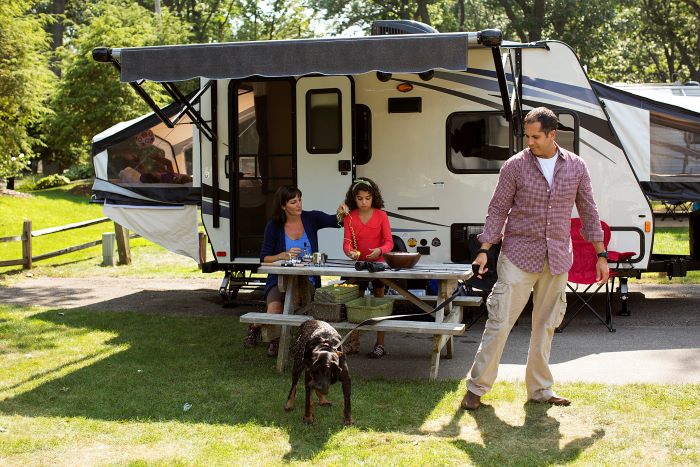 Along with full hook-up and pull-through sites for RVs, many MARVAC-member campgrounds are located close to water—some have heated outdoor swimming pools, wading pools and lazy rivers!
 
A lot of MARVAC member campgrounds offer community-planned events and activities like special-themed weekends all season long. Be sure to check your favorite campground website to see what events they have scheduled. If planned events aren't your family's cup of tea, consider creating your own games. Glow-in-the-dark ring toss, Tic Tac Toe on a tree stump or a nature-themed scavenger hunt are three easy, inexpensive fun games perfect for families of all ages.
---
---