Cascading Exploits at Tahquamenon Falls
Whether you crave rugged outdoor adventures or laid-back experiences, Tahquamenon Falls is your muse. Just think—paddle sports, hiking trails, fishing, prime camping, tantalizing cuisine and great brews—all the ingredients for the perfect outdoor adventure. Perhaps it's no coincidence that the Tahquamenon Falls State Park—with its mesmerizing cascades—sits near a town named Paradise.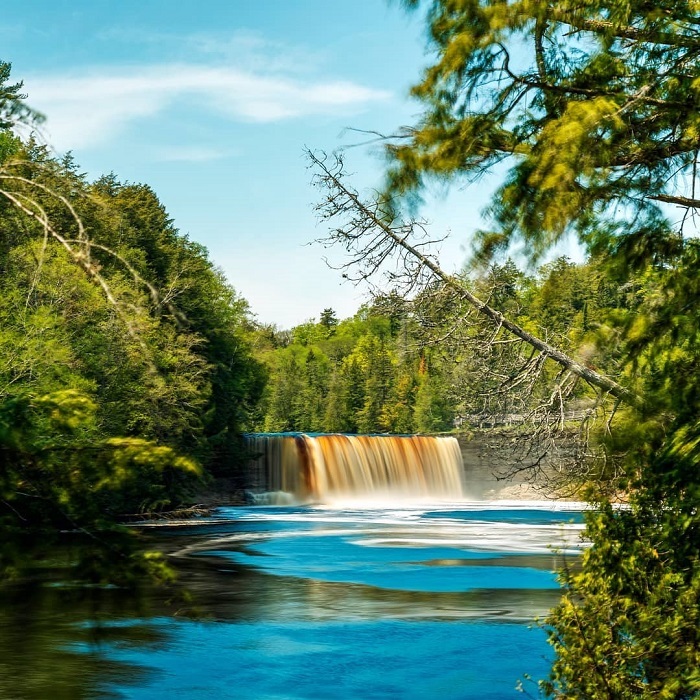 Tahquamenon Falls State Park encompasses close to 50,000 acres stretching over 13 miles. The centerpiece of the park, and the very reason for its existence, is the Tahquamenon River with its mesmerizing waterfalls. The Upper Falls is one the largest waterfalls east of the Mississippi. It has a drop of nearly 50 feet and is more than 200 feet across.
 
Four miles downstream is the Lower Falls, a series of five smaller falls cascading around an island. Although not as dramatic as the Upper Falls, they are equally magnificent. The falls can be viewed from the riverbank or from the island, which can be reached by rowboat rented from a park concession. The island walk affords a view of the falls in the south channel.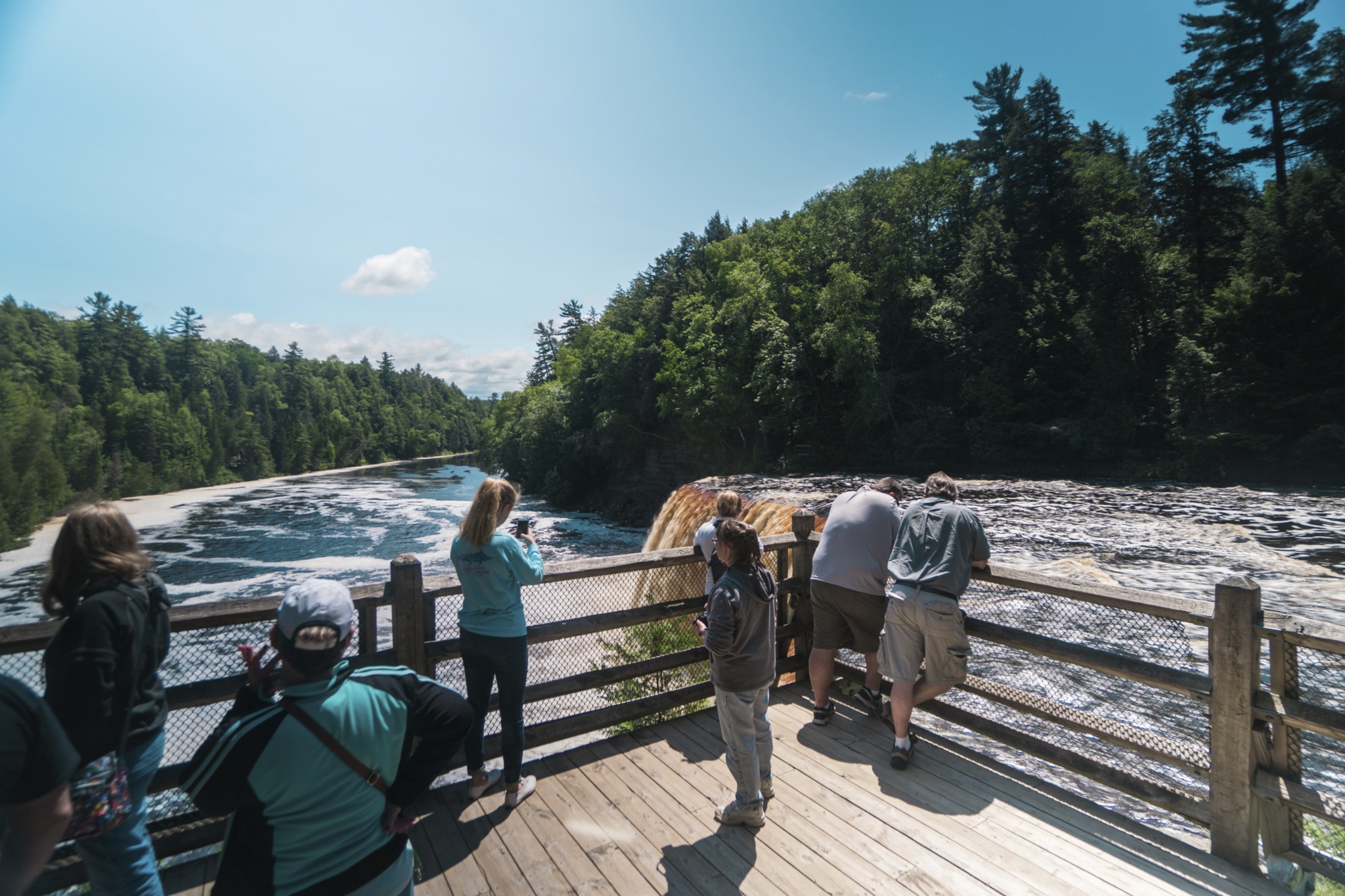 Go Ahead…Get Active
Paddle out to the Lower Falls for a close look at the tannin-rich Tahquamenon River. In summer, wade in for the full-body experience. 
More than 40 miles of hiking trails wind through the park, A the destination is a  favorite is the 4-mile River Trail connecting the two waterfalls.
 
The waters, rich with walleye, muskie and northern pike, keep anglers busy; fast currents make fly-fishing for brown trout challenging. 
 
Kick Back…Time to Chill Out
Tahquamenon Falls Brewery & Pub
 serves seasonal brews along with northern Michigan favorites like fresh whitefish and wild rice soup. A fine selection of Micro Brewed Beers and     Gourmet Foods will tantalize your tastes. Visitors come from far and near to experience the distinctive quality of their Porcupine Pale Ale, Wild Forest Mushrooms, Fruit of the Forest Pie.  
Pitch a tent or park your RV in one of two campgrounds near the Lower Falls. For a prime spot by the river, reserve your site in advance.  
Spend a day on a 
Wilderness Excursion
 tour, which includes a narrow-gauge train and riverboat trip to the falls (from Soo Junction).   
For area information, visit the 
Paradise Area Tourism Council
 or the 
Upper Peninsula Travel & Recreation Association
.  
---