Detroit Shopping Guide: Support Small Businesses in Pure Michigan, Every Day
   
Without a doubt, small businesses are the backbone of Detroit. With the pandemic hitting small businesses the hardest, it is important that we make an extra effort to support them this holiday season and beyond. From custom made clothing, homemade body products and streetwear, Detroit small businesses offer it all. So, with being a Detroit-based menswear fashion blogger, I will be highlighting some dope businesses for the gentlemen along with a few ideas for everyone.
 
3011 W Grand Blvd., Suite 116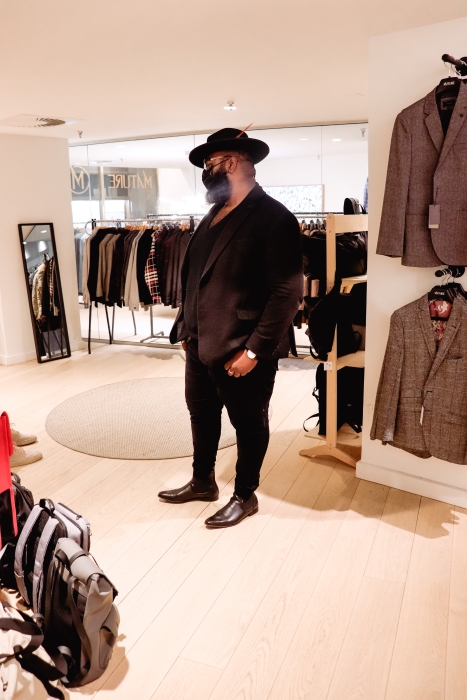 Starting off with Mature, which until recently had been strictly an online retail store but now has a brick-and-mortar location in the New Center Area. Mature offers a collection of products from hand-selected brands, which embraces individuality, authenticity and timeless attire. They focus on gaining the trust of the consumers who are interested in the leading fashionable styles. Mature provides versatility for your wardrobe where your style demands a natural respect. Mature is founded and managed by two brothers, Darryl and DeKoven Humes, from the great city of Detroit. Mature is not a trend, it's a lifestyle. Their model is simple: "Positivity, Style & Attractive Character."
     
1430 Woodward Ave.
My fellow style enthusiast, Nelson T. Sanders Jr., is the founder of Dandy Detroit, which is one of Detroit's newest custom clothing designers. With over 10 years' experience in luxury retail and the last 4 years as a clothier, Nelson became the city's premier tastemaker creating looks for the Detroit Pistons and hometown locals alike. His belief in timeless classics and natural ability to construct the perfect fit is largely thanks to his father - the epitome of old school Detroit style, combining both an easy sophistication and attention to detail. By focusing on and growing up alongside the enduring staples of Detroit's best dressed, Nelson spent his life cultivating a unique and authentic look - radical, subversive, resistant.
   
1424 E. Fisher Fwy.
I absolutely love Pure Shea's products. Their shea butter does wonders for the bread. I also love their body oils and soap. Essentials, LLC dba Pure Shea Store was born out of the need for a premium hand-made soap founded by Chris Thigpen. Like most small enterprises, Pure Shea Store had its growing pains but has grown and thrived. Their passion in natural products started as a hobby almost thirty years ago in rural North Carolina and suburban Illinois. The founder's grandmothers made soap the old-fashioned way, in an old black cast iron pot with herbs, flowers and wood ash in the yard. As a kid, the family would make soap to barter and trade with their neighbors and friends.  Pure Shea is located within the Eastern Market district.
   
3939 Woodward Ave. #20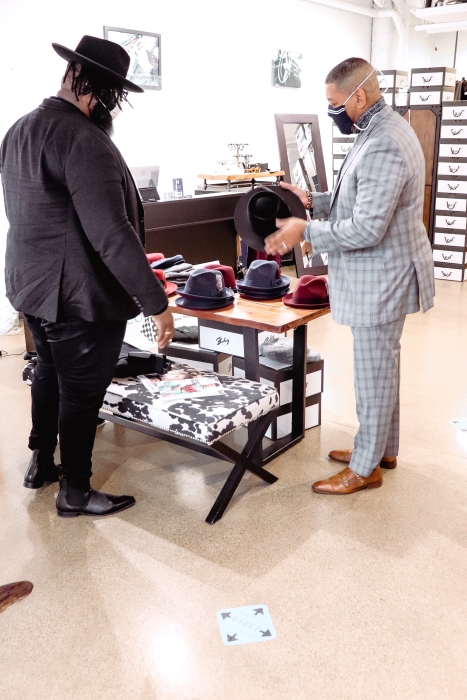 My buddy Ne'Gyle Beaman owns and operates the dope Bleu Bowtique. Whenever I am in there, I always find something unique. As a little background, in May 2013, Ne'Gyle decided to launch Bleu Bowtique, the perfect place to find affordable, high-quality hand-picked bow ties and other fine accessories for men. Whether custom-made or from your local clothier, every suit requires the right accessories to make the perfect match for a signature look. Compliment your look today with the latest in Bow Ties, Neck Ties, Cuff Links, Pocket Squares, Lapel Pins and Socks at Bleu Bowtique.
 
2348 Russell St.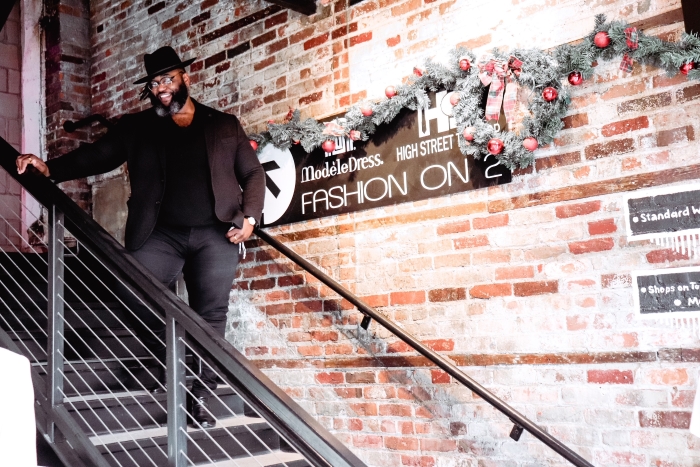 Covering all your fashion needs, Shops on Top is your one-stop-shop for all things Detroit fashion. You can shop a variety of contemporary shops for men, women and home. The following are some of the shops within:
Modéle Dress – A premier contemporary women's boutique.
Y Not Detroit – Detroit branded t-shirts that ask the question, we all ponder: Y Not Detroit?
High Street Tie Shop – A contemporary men's suit, tie and accessories boutique.
 
2472 Riopelle St.
You can't talk about shopping in Detroit without talking about the legendry shop Henry the Hatter. Established in 1893 by Detroit native Henry Komrofsky, Henry the Hatter first opened on Gratiot Ave. and has been named Hat Retailer of the Year twice by the Traveling Hat Salesmen Association of America. Henry had worked for a number of years as a hatter at the John C. Hartz store before opening his own shop. As a businessman, he was interested in many aspects of city life. Following in the footsteps of his father, a musician and teacher, Henry played the drums in a band at the Temple Theater. He was a member of the Detroit School's Board of Education and served as the Boxing Commissioner. Today, the store is owned by Paul Wasserman, who took over almost 50 years ago, in 1973.
 
19495 Livernois Ave.
Located in the historic Detroit's Avenue of Fashion, Three Thirteen Store has quickly become one of top sportswear clothing stores in the city. First opening their location in Downtown Detroit, in 2019, they relocated to today's spot and the store has been flourishing since. Three Thirteen offers their own collection of "Detroit's Brand Name" along with other unique Detroit memorabilia and clothing lines. If you want that Detroit swag, Three Thirteen is the spot.
 
 
About the Author
From one big city to the next Michael-Anthony "The Big Fashion Guy" was born in Bronx, NY and raised in Detroit, MI. With being frustrated with the lack of representation for big and stylish men in 2015 @thebigfashionguy founded "The Big Fashion Guy" blog which has become a firm go-to social media source that documents the urban gentlemen's lifestyle. As it relates to menswear trends, body positivity, grooming, health, and fitness. The Big Fashion Guy has been featured on Fox 2 Detroit, BuzzFeed, The Huffington Post, UPROXX, United Airlines Magazine, Black Detroit Magazine, Detroit Seen Magazine, Hour Detroit Magazine and many other media outlets. Michael-Anthony will definitely continue to share his message of inspiring men of all sizes to "Live Big, Dress Big, and Leave a Big Impression."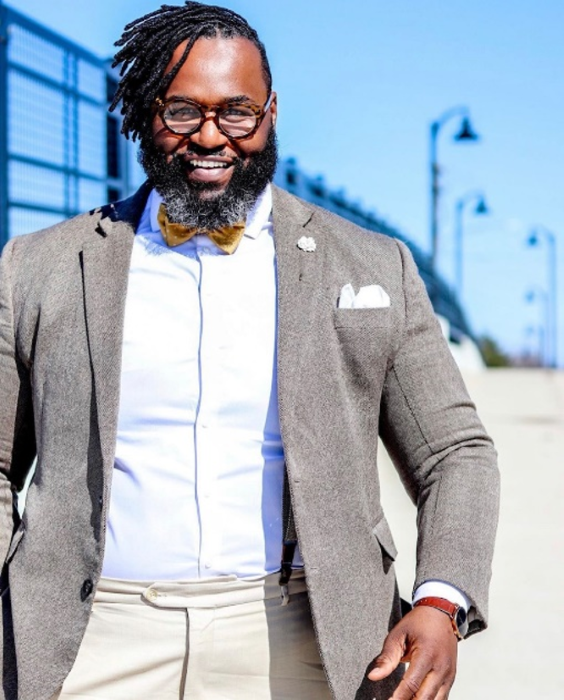 ---