Explore the Most Breathtaking Michigan Scenery, From the Seat of Your Bicycle
Be part of an unforgettable seven-day vacation as you pedal tree-lined roadways and past breathtaking waterfront views during the League of Michigan Bicyclists' (LMB) Shoreline West Bicycle Tour. Enjoy local wineries, brewpubs, farmer's markets, crystal-clear lakes, historic resort towns, lighthouses, and some of the most amazing treasures Michigan has to offer.
Shoreline West is one of LMB's four fully supported bicycle tours. For 31 years, Shoreline West has treated riders to the most spectacular scenery along the western coast of Lake Michigan. Bicyclists can choose between the signature seven-day tour from Montague to Mackinaw City, or opt for a three-day ride that begins in Traverse City and ends in Mackinaw City.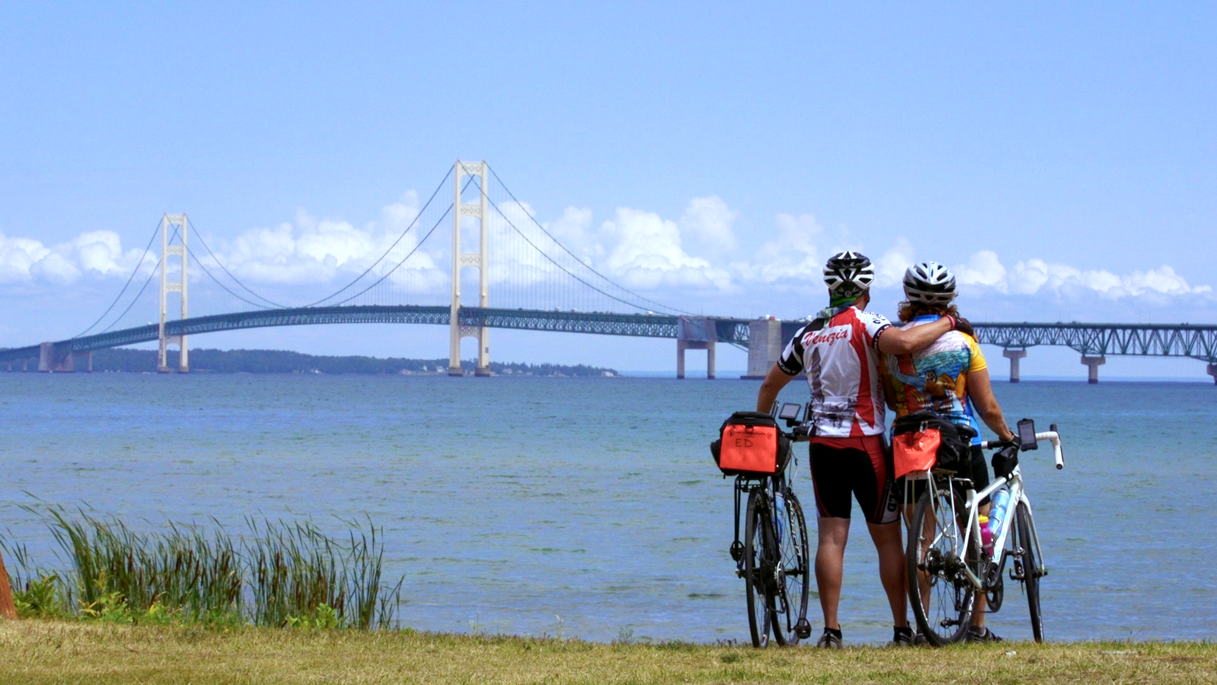 All bicyclists will enjoy a wide variety of sights and attractions regardless of the length of the tour they chose. Along the route, you'll be able to dip your toes in pristine beaches. Striking lighthouses, such as the White River and Little Sable Lighthouses, offer great spots to take a break and enjoy the view. You'll have the opportunity to climb the Sleeping Bear National Dunes, recently voted 'Most Beautiful Place in America'!​ The trip ends at the foot of the iconic Mackinaw Bride, a perfect place for an unforgettable phot-op. Charming towns dot the entire route, which includes a "layover day" that allows you plenty of time to explore bustling Traverse City. There is no shortage of unique gems to check out while riding Shoreline West!
Shoreline West's route is clearly marked and maps are provided to the participants, allowing cyclists of all abilities to explore at their individual pace. Along the way, bicyclists are invited to take part in the local offerings and enjoy the natural scenery that makes this area a state treasure.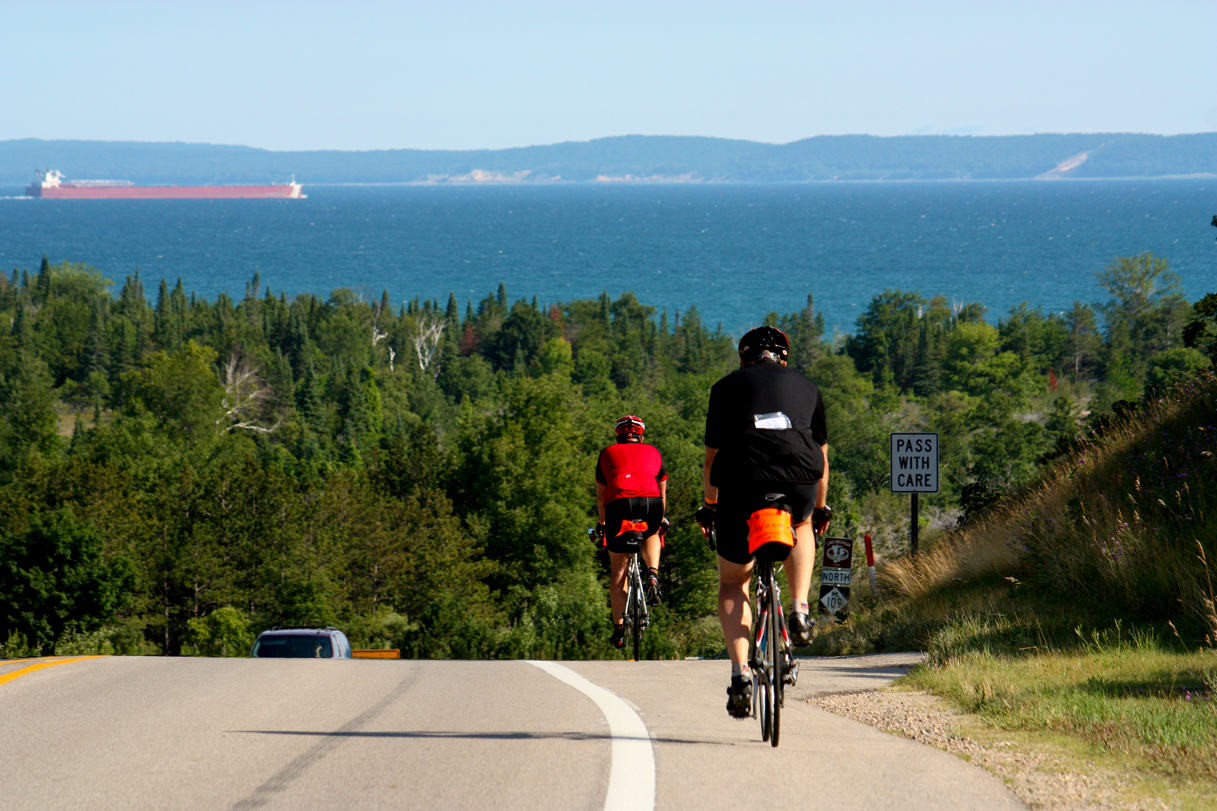 In addition to Shoreline West, LMB Tours offers three other amazing Michigan getaways. The Sunrise Adventure is a three-day bicycle vacation for the entire family based in the Sanctuary of the Great Lakes, Alpena. Riders on the MUP Tour soak up a full week of the unparalleled scenery and remote tranquility of the eastern Upper Peninsula. LMB's newest one-day event, HUB Fest, is set to put Lenawee County on the map for Michigan cycling, offering four distinct routes and an after-party to remember in Adrian's historic downtown.
Proceeds from the LMB Tours fund LMB's state-wide education and advocacy efforts on behalf of all bicyclists to make cycling safe and convenient for everyone in Michigan. We hope you'll ride with us this summer!
Learn more about LMB Tours, and to register, visit
League of Michigan Bicyclists Shoreline West Tour
.
---