Get Back to Nature in Oscoda
After a long week in the office, get outside and back to nature in Oscoda, a gem of Michigan's Sunrise Side.
If you haven't been to the sunrise side of the state, or it's been a while, now's the time to get to Oscoda. Spend the weekend exploring and getting back to nature in this beautiful community.
If you're a morning person, and even if you're not, set the alarm to get up before sunrise and head to Oscoda Beach Park. This area, known as the sunrise side of the state, welcomes the most brilliant and beautiful sunrises perfect for getting the day off to a good start.
Grab coffee, a specialty drink or nibble at Sunrise Kava Café and get the day started. Enjoy one of the many ways to become one with nature.
Head out on the trails. For the ultimate wildlife viewing experience, head out on the Eagle Run Trail. This 4.2-mile loop trail is perfect for hiking and biking while enjoying the scenic views and watching animals in their habitat. Looking for a more difficult adventure? Check out the dozen other trails in the area.
Whether boat, shore, or wader fishing Oscoda offers the opportunity to cast a line. Visitors of all levels of physical activity can enjoy the beach and scenic views while fishing from the Oscoda Observation Pier. Anglers can reel in walleye, salmon, trout, and perch. Interested in fishing the area but don't know where to start? Check out Oscoda's fishing charters.
Don't forget to take a break for lunch. Head downtown to sample the homemade soup, fresh salads, burgers, wet burritos, and more at The Office Lounge and Grill. It'll keep you going for the afternoon. Maybe save the hike or walk along the boardwalk and pier for after lunch!
Catch a glimpse of some of the world's most rare birds along the Sunrise Coast Birding Trail. Great Lakes Piping Plover, Kirtland's Warbler, and majestic raptors are among the birds that may be seen. Piety Hill Riverwalk and Riverbank Park are great places to start on the birding trail that travels 145 miles along some of the country's most critical natural habitats for native species.
For an exciting trail adventure, rev the engines and head to the Huron Trail East to get some mud on your tires. This out and back off-road vehicle trail spans 45.4 miles with multiple trailheads that provide access at several different points. ORVs, 50" or less including off-road motorcycles, are allowed to use this graded trail. The trail also connects with the Huron-Sand Lake Spur going south or the Old State House Route going north.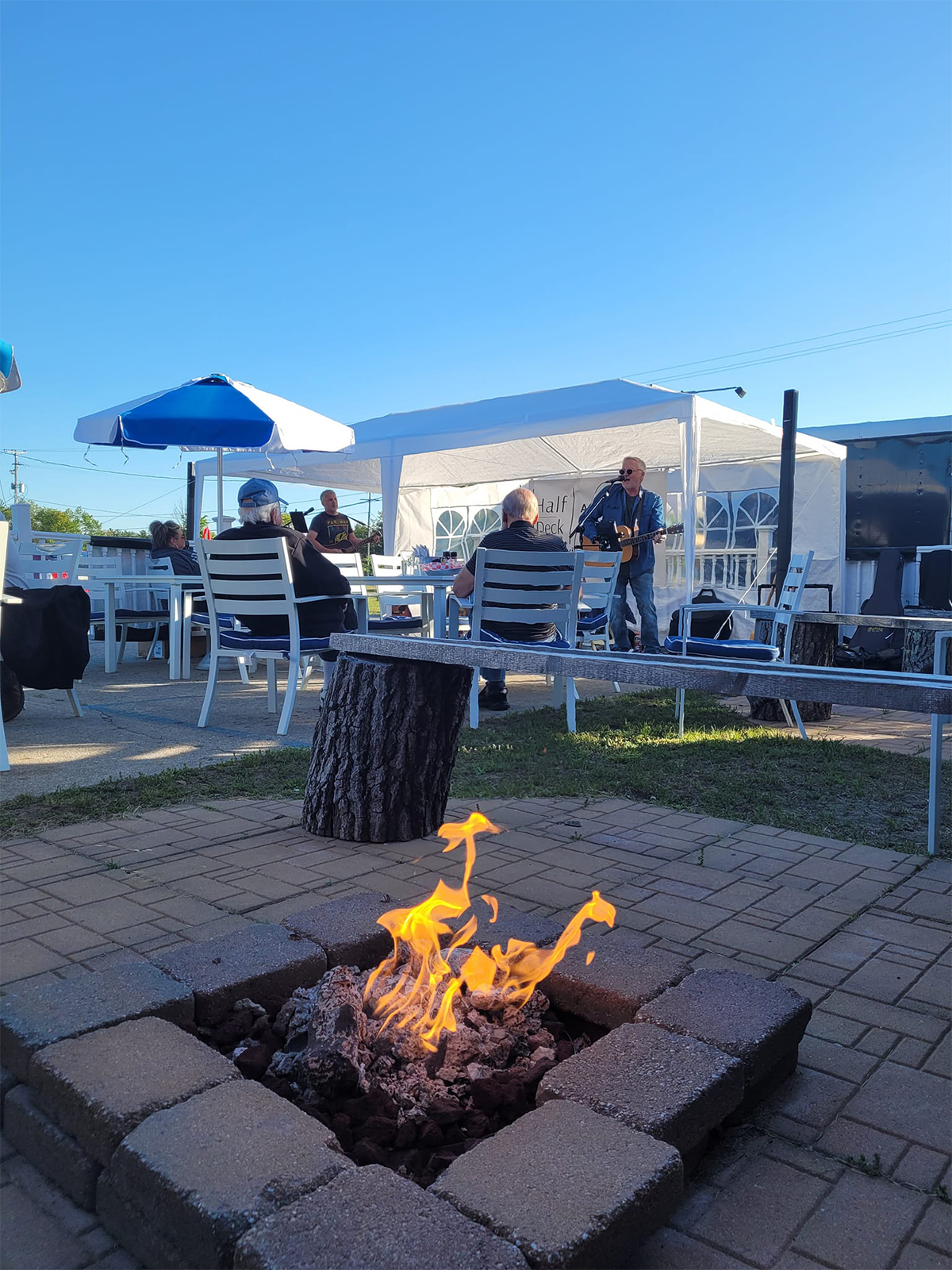 For an evening of fun, great food, hand-crafted brews and homemade rootbeer head to Wiltse's Brew Pub & Family Restaurant for dinner. Northern Michigan's first brewery, Wiltse's is also known for their smokehouse entrees including BBQ Baby Back Ribs, Pork Shoulder, and Meatloaf. Stick around and move over to the attached Blue Ox Sports & Game Room to take on your friends and family in cornhole, pool, ping pong and more!
Looking for more entertainment? Catch a movie at The Lake Theatre in downtown or a local performance at the Shoreline Players Community Theater.
Head back to your accommodations for a relaxing night's stay and get ready to do it again the next day! Not sure where to stay? From cozy cottages to spacious motel rooms and suites to some of Michigan's best Bed & Breakfast resorts, Oscoda offers lodging perfect for your getaway and budget.