Hot Spots Recommended by Under the Radar
Tom Daldin and Jim Edelman, the Emmy Award-winning duo behind the PBS show
Under the Radar Michigan
, share some of their favorite food finds.
Fitzgerald's, Copper Harbor
Go to this restaurant and inn on the shore of Lake Superior to taste bourbon and eat incredible barbecue.
Lagniappe, Marquette
In the Upper Peninsula, head to this Cajun Creole restaurant for authentic southern fare.
Jumbeaux, Lansing
Find the best beans and rice (ever!) at the old Fork in the Road (restaurant).
La Taqueria San Jose, Grand Rapids
If you want the best taco, try this food stand in an old drive-in, which was a used car lot.
Mulefoot Gastropub, Imlay City
Twin chefs Matt and Mike Romine moved back to their hometown after working all over the country. Since appearing on
Under the Radar Michigan
, one of the brothers opened a meat market.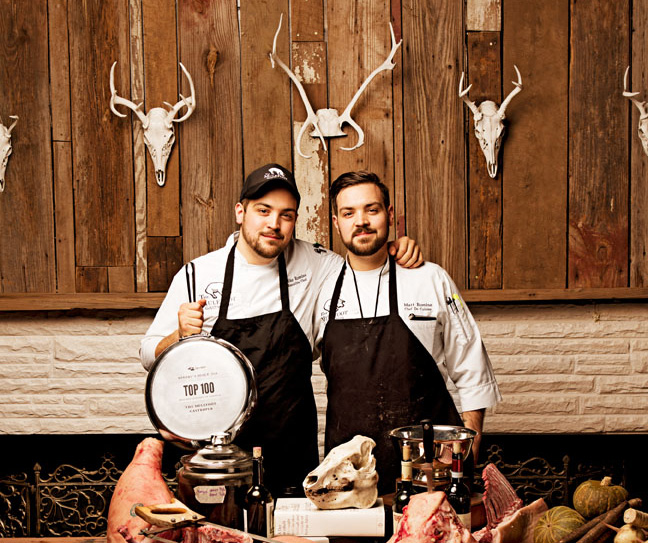 Courtesy; Midwest Living MagazineBrad Ziegler
---